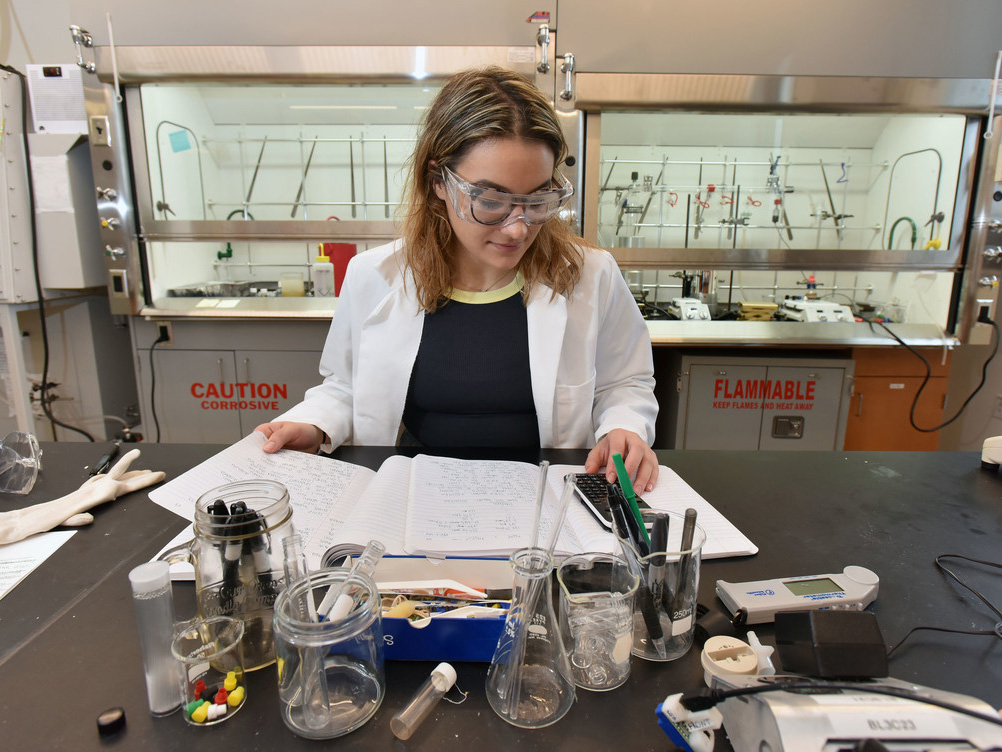 Elizabeth Pugliese '20 spent nearly three weeks of her winter break conducting independent research on inorganic synthesis with Assistant Professor of Chemistry Christopher Kotyk. The winter research opportunity was supported by Wheaton's Porter Cleveland Fellowship.
Pugliese, a chemistry major, is researching the luminescence of lanthanide complexes, or metallic chemical elements, as part of her senior thesis. In particular, she is investigating whether a change in geometry around the metal centers would have an effect on their emissions of light.
Pugliese said her biggest challenge was finding an effective way to synthesize some of the metals to form crystals.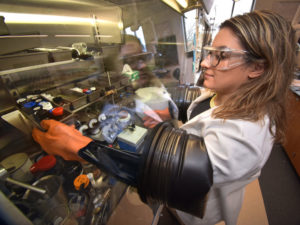 "At the end of first semester, these syntheses were not working, but I have found a way to synthesize the complex and get nice crystals," Pugliese said. "I will be able to collect data on these products and include them in my thesis; it makes all of the hard work every day worth it."
The research is the culmination of the lab work she has conducted over the past 18 months, as well as knowledge gained through Wheaton chemistry courses, she said.
"It has helped to prepare me for my future beyond Wheaton," Pugliese said. "I am going to graduate school next year to pursue a Ph.D. in inorganic chemistry. From there, I would like stay in academia as a professor in a small school similar to Wheaton."