Diane C. Nordin '80, a former Wheaton trustee and an expert in the investment management industry, has assumed a leadership role at a major global finance organization.
On September 3, the CFA Institute—a global financial association with more than 170,000 members from over 165 countries—officially named Nordin chair of the board of governors. In this role, she will lead the institute's mission of promoting strong educational, ethical and professional standards in the investment industry.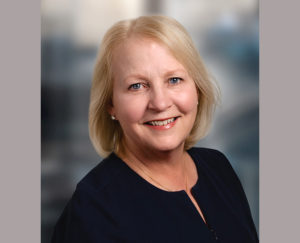 "I look forward to working with the leadership team and our members around the world to continue our work on advancing the highest standards of ethics, education and investment professional excellence," Nordin said in a statement.
The alumna, who majored in biology at Wheaton, brings more than 35 years of investment industry experience to the position. Nordin most recently spent a year as a fellow at the Advanced Leadership Initiative at Harvard University. She also spent 20 years at Wellington Management Co., a private asset management company, where she served as a partner from 1995 to 2011.
Nordin is a longtime volunteer at Wheaton. For many years, she was a trustee at the college, serving on the audit committee and chairing the investment committee. In recognition of her support and engagement, Wheaton named its synthetic turf field—installed in 2013—the Diane C. Nordin '80 Athletic Field. As a student, she was a member of the field hockey team.
Other roles held by Nordin include vice chair of the Fannie Mae board, board member of Principal Financial Group and Antares Capital. In addition, she has served on several nonprofit boards, including Martha's Vineyard Community Services and the Appalachian Mountain Club.