Each year before Commencement, many seniors secure full-time employment. We checked in with a few of them about their post-Wheaton opportunities.
Amy Glover '21
Hometown: Tewksbury, Mass.
Majors: History and secondary education
Job: Teacher, Teach For America, Greater Boston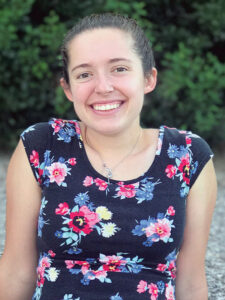 Responsibilities: "I will be a full-time teacher of history and history-related humanities. My duties will include lesson planning, grading, classroom management, being a go-between person to communicate needs for students and parents to the school, and providing support for English language learners and students with special needs."
strong>Getting the opportunity: "My Wheaton education set me up to be the most prepared to land the job. Studying in such a diverse environment in classes that are focused on diversity, equity and inclusion got me interested in related work and helped me understand what the role would entail and what would be needed from applicants. Studying history and specifically focusing my research on Latinx/Chicanx studies in the U.S. and working with Professor John Bezis-Selfa to understand the intricacies of the relationship of Latinx/Chicanx people within our own communities of Massachusetts helped me to understand the inequities in education within the state. Also, having the Filene Center staff members help me prepare for interviews and talk to me about what I actually wanted to do helped me
immensely—especially Dean Steve Viveiros."
Looking forward: "I am looking forward to helping my own community. Growing up in Greater Boston and seeing the inequities in education just based on race and socio-economic backgrounds and the division between towns compelled me to want to go into education."
Discovering and developing a passion: "The Wheaton educational community helped me further discover my passion for equity and justice and showed me how I could apply it to my future jobs. The training I received on how to provide diverse, equitable and inclusive education within history has set me up to feel comfortable and confident in my abilities to pursue this job with Teach For America."
What I will miss most about Wheaton: "I will miss seeing on a daily basis all the friends, professors and staff who have made such a positive impact on my life and helped me get to this opportunity."
Mia Len '21
Hometown: Amherst, N.H.
Major: Business and management
Job: Sales associate with the Milwaukee Bucks, Milwaukee, Wis.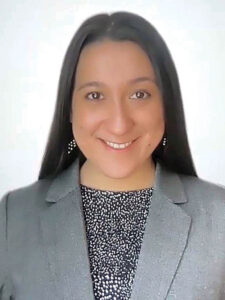 Responsibilities: "I will be responsible for selling a full menu of ticket products for the Milwaukee Bucks. I also will be conducting cold calls, following up with clients and prospective clients, creating opportunities for new business, handling incoming sales calls, conducting in-arena appointments and tours of Fiserv Forum, and working different Milwaukee Bucks events and games."
Getting the opportunity: "I found out about the opportunity through a program called the NBA Future Sales Stars Program. I'd also like to give a big thank you to three Wheaton alumni who are working in sports—John Sutyak '00, Dennis Meehan '00 and Gabby Barbera '13. All three of them have generously given me their time and fantastic insight into the industry throughout my time here at Wheaton. I know that those relationships will last well beyond my time as a student. The well-rounded education I've received at Wheaton and the freedom to explore my passions and interests helped me land my job with the Bucks. The business and management internship course and other opportunities played such a pivotal role in leading me to where I am today."
Discovering and developing a passion: "Wheaton has allowed me to learn the best way possible, which is learning by doing. I've learned the importance of treating people with kindness and respect through my many encounters with Wheaton community members."
What I will miss most about Wheaton: "The people. Each person I've developed a relationship with has contributed to who I am as a person and professional, and for that, I will always call Wheaton a forever home. In life, the people you surround yourself with ultimately make or break an experience. I'm a better person because of each person at Wheaton who has touched my life."
Helene Mantineo '21
Hometown: Amsterdam, Netherlands
Major: Biochemistry
Job: Research associate, Broad Institute of MIT and Harvard, Cambridge, Mass.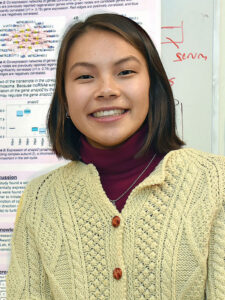 Responsibilities: "I will be working with mouse models and cell culture to study atrial fibrillation. I am also responsible for maintaining proper stocks of supplies and keeping the lab running smoothly. The unique position that the Broad Institute has between industry and academia will allow me to explore a variety of different projects. I also think the collaborations the Broad has with many different hospitals in the Boston area and beyond will allow me to make important connections."
Getting the opportunity: "I found the position through LinkedIn. I talked to a Wheaton alum, Kira Olander '19, about the Broad Institute. Kira has worked there since graduating in 2019. She was also a member of the Morris Lab with Professor Robert Morris. While she does not work in the same lab where I will be, she was a good connection to have to help understand the work environment. I think all of my research experience at Wheaton and beyond created a unique resumé for me as an undergraduate. I was able to leverage the variety of different projects that I have been involved in through my Wheaton experience."
Discovering and developing a passion: "I originally thought that I would like to go into medicine, but the opportunities I had with Professor Morris in his research lab showed me that I am more interested in research. It is amazing to be able to do independent research at the undergraduate level. I have developed so many skills and research interests that I knew I wanted to continue to pursue research. I am glad that Wheaton has provided a safe environment for me to continue in my research experiences."
What I will miss most about Wheaton: "I will really miss the sense of community at Wheaton. My professors have become such important parts of my Wheaton career, and I really have appreciated their support throughout my pursuit of my research interests. I also think that the support of my peers has really helped me to grow. They really all seem genuinely happy and supportive when I succeed."