Semester in the City living and learning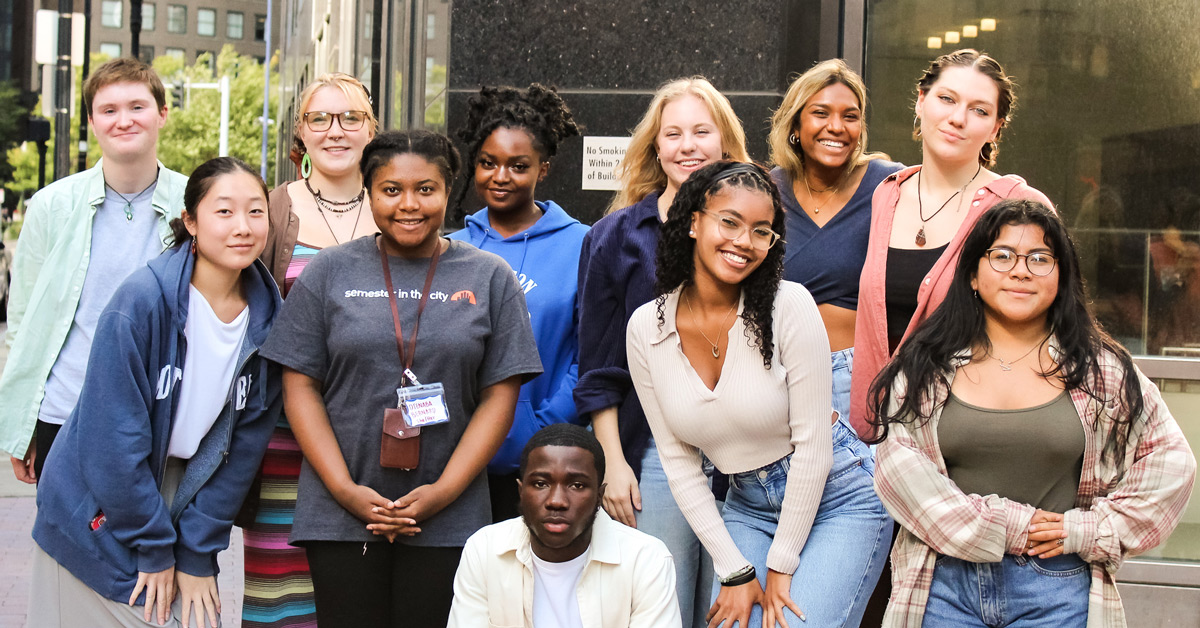 Wheaton students gain personal, professional skills in Boston through internship program
In a big city, navigating public transportation, managing apartment living and expenses, and balancing work and a social life hold major real-world lessons as well as challenges. The skills all translate into important building blocks for professional and personal success.
Each academic year, a cohort of Wheaton College students leave the Norton campus to embark on this educational journey of independent living, work, play and self-discovery in Boston through the Semester in the City program.
Semester in the City is an immersive experience offered through the Boston-based College for Social Innovation. Wheaton is one of a dozen college partners throughout New England. Students earn academic credit while working 30 hours per week in internships in the social sector and taking two courses that teach skills and the mindset necessary for success in the workforce. The program also fulfills the Sophomore Experience requirement, which is a core component of Wheaton's Compass Curriculum.
"A program like Semester in the City is critical for students as it offers extensive practicum experiences, which is closely aligned with Wheaton's new initiative on Life and Career Design," said Srijana Shrestha, associate professor of psychology and the Wheaton program coordinator. "Through this program, when students work closely with social impact sector organizations, they gain valuable experiential learning and also expand their professional network, which can be instrumental in career development."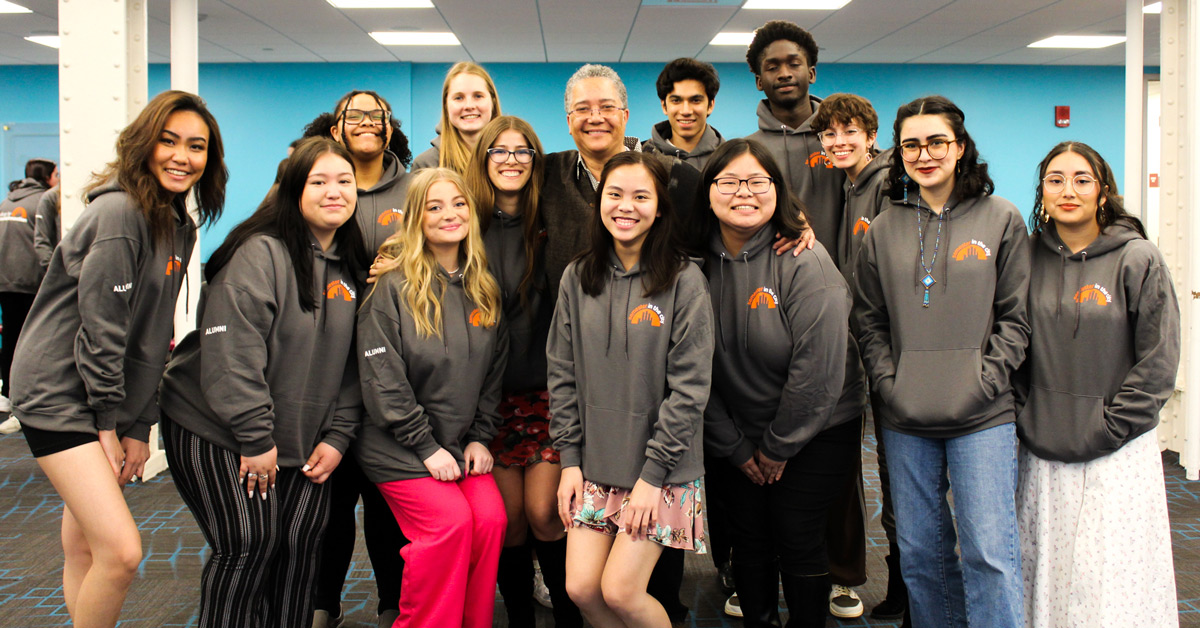 Wheaton's first cohort started in fall 2017. So far, 113 Wheaton students have participated and have completed projects that have made lasting impacts on the work of organizations throughout Greater Boston—from creating resource guides to support the communities served to writing impact reports and leading social media campaigns that raise visibility and increase engagement. During the 2022–23 academic year, 25 students were fellows. The job sites included College Bound Dorchester, Partners for Youth with Disabilities, Brookline Interactive, Dudley Street Neighborhood Initiative, Louis D. Brown Peace Institute, East End House, St. Stephen's Youth Programs, Benjamin Franklin Institute of Technology, Charles River Watershed Association, Cambridge Women's Center, Climable and On the Rise.
"The biggest lesson I learned is to have faith and trust in myself," said Agathe Mwehu '23, a business and management major. "Before starting the program, I had a lot of doubts and worries, and mostly I didn't want to get out of my comfort zone and try something new. However, I am glad I decided to participate. I have gained a lot of life skills both professional and personal."
Mwehu was a resource development fellow at Dudley Street Neighborhood Initiative, located in Roxbury, a Boston neighborhood. One of her special projects involved creating annual appeal letters to send to donors.
"One of the challenges that I had at first was trying to make new friends. I am a very shy and introverted person, and the idea of initiating conversations with someone or meeting new people used to terrify me," said Mwehu. "Through Semester in the City, I gained confidence and expanded my network and connections and I'm ready for the professional world after graduation." [That includes traveling the world as a 2023 Thomas J. Watson Fellow.]
Lou Foust '24, a creative writing and literature major, had previously only held physical labor jobs and was curious about office life. Semester in the City helped connect the dots between his courses and the professional world beyond the Wheaton campus and now he is considering a career that would involve writing about the farming lifestyle and environmental health.
"I wanted to experience working in an office to decide if I liked it, but I also wanted to get out and do some fieldwork," said Foust. "I was struggling to see the connection between the classes I was taking and my future career. I wanted to get away from the classic school experience for a semester and get into a professional setting."
During the fall 2023 semester, Foust worked as a watershed science fellow for the Charles River Watershed Association, whose mission is to protect, restore and enhance the river and its watershed through science, advocacy and the law.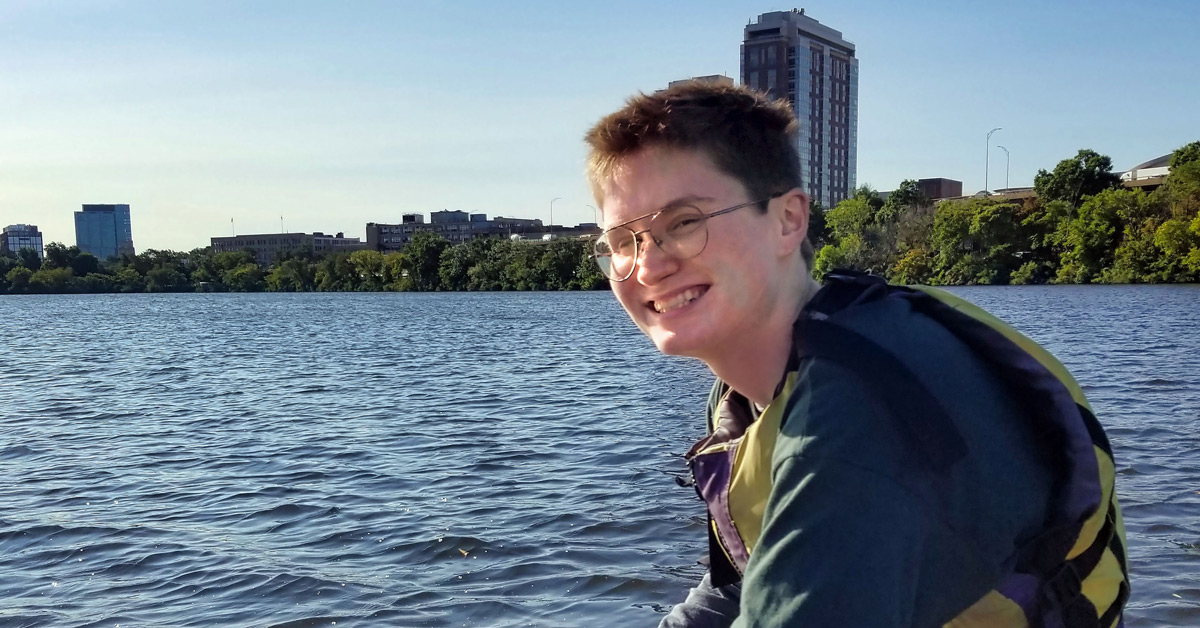 As part of his responsibilities, he monitored and logged precipitation and accompanied watershed association employees in the field once a week. He also worked with the association's Benthic Macroinvertebrates monitoring program and made training videos.
Lisa Kumpf, who served as Foust's mentor at the association, noted the significance of his work.
"Lou created two training videos for our volunteer science programs, which will be very valuable for years to come," Kumpf said. "They are videos we've been wanting to make for a while, but haven't had the staff time to do so. With Lou taking on this task, it helped us get these done, and allowed him to execute a project from start to finish."
For Anna Foster '25, a sociology major, Semester in the City extended the Wheaton campus in a way that supports her goals. She was a school partnership fellow at St. Stephen's Youth Programs. In the role, she created a curriculum for the B-Ready Skillz Lab, which is held five days per week after school. Participants have a meal and then rotate through various activities from health and wellness sessions to homework and reading help.
"I want to learn different ways to communicate better with a wide range of people and I want to learn and practice different ways to approach problem solving," Foster said. "I was initially interested in the Semester in the City experience because it would allow me to explore a city I have never really gotten the chance to explore besides a few day trips. What stuck out to me the most was how I would be matched with an organization based on my interests."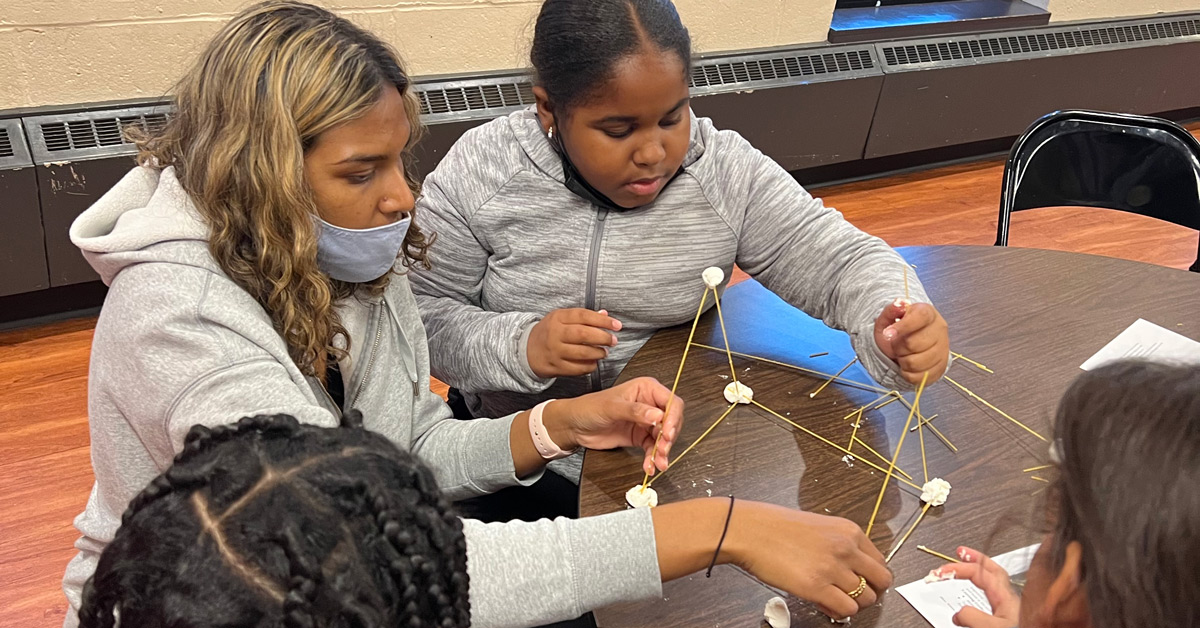 Overall, living on her own in Boston and getting a real taste of "adulting" was a challenge, she said. However, she overcame obstacles by making sure she was not struggling in silence and by pushing herself to reach out to different support systems.
"It's essential to try your hardest to push yourself to get out of your comfort zone. If you do, you will see what else you are capable of and even may surprise yourself," Foster said. "This program wants you to try new and challenging things. What is most important is that you remind yourself you are not alone; your mentors, other fellows and the program's staff are here to help you navigate the challenges."
Mentoring is a key element of Semester in the City.
"The program partners with hundreds of organizations where students' mentors are trained on how to be a good mentor. Students returning from Semester in the City often talk about how much supervision they receive at their placement site," Shrestha said. "This level of close connection can extend the professional network of our students, which they can tap into when they are job searching."
Seeing the connections forming and helping to facilitate all of the transformative moments is what Dolita Cathcart, chief program officer for the College for Social Innovation, said she enjoys about working with Semester in the City.
"I feel the program is making a real difference for our student fellows—a difference the staff and internship sites recognize, a difference the students feel and acknowledge, and a difference their home institutions witness when the students return to campus," said Cathcart, Wheaton associate professor of history who is currently on leave to serve in the College for Social Innovation role.
"Fellows create new programming and instruments that the sites can use for years. Having any internship will be useful for a student, but a 30-hour-week internship means the student can learn and do so much more," Cathcart said. "And living in apartments with roommates means they have to be a team and budget their money, go shopping, find deals and then cook to make things work efficiently."