Science experience puts future in focus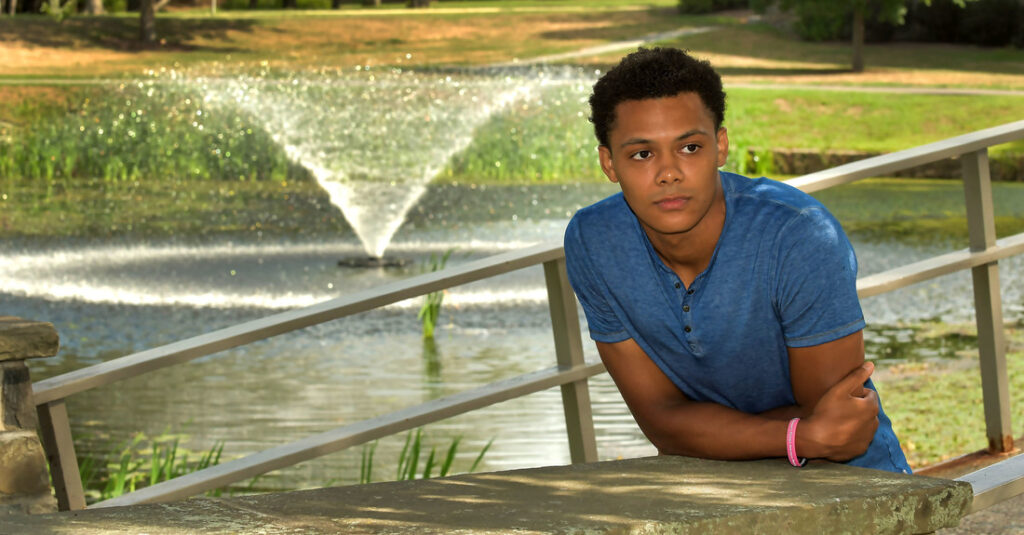 Ayinde Best '22 spent 10 weeks as an intern for the Partnership Education Program in Woods Hole, Mass., getting a taste of what it is like to be a scientist, which helped him set his career goals.
The program is primarily for college students from underrepresented backgrounds with an interest in marine science. Best, an environmental science major with a concentration in biology, worked on a research project with the help of a mentor from one of the six scientific institutions in Woods Hole.
He specifically collaborated on an underwater imaging project with Deborah Hart and Nicole Charriere. The project engaged him in reviewing images of the seafloor, annotating target species and then using coding to plot the data for a final presentation. [Read an abstract of his work here.] He also took the class "Global Climate Change: The Ocean and Environmental Sciences."
The internship was supposed to be residential on-site but became virtual because of COVID-19 restrictions. Zoom and Google Meet were used for classes, professional development and mentoring sessions, and Slack was used for communication outside of classes, including for program updates and peer review sessions.
One of the biggest lessons Best learned during the internship is how to code, and that the skill is a crucial one for scientists.
"I also got advice on tailoring resumes, writing scientific abstracts and on keeping professional connections," he said. "Learning these three things were especially beneficial because they made me think about my future and helped to confirm that a career in science is what I want to do with my life. … I'd be happy with pretty much anything that involves lots of scientific fieldwork, especially if it's on the water."
Prior to the internship, the junior was content to let things work themselves out. Now, he has a plan.
"This experience helped me to lay out concrete steps to get to where I want to go," said Best, who also is captain of the men's rugby team at Wheaton. "Also, thanks to my internship, I not only got to work with scientists, but I also got to work with scientists who are people of color. It was so inspiring to see people who looked like me in leadership roles in the STEM field, and it gave me hope that I can actually make this dream of mine work."