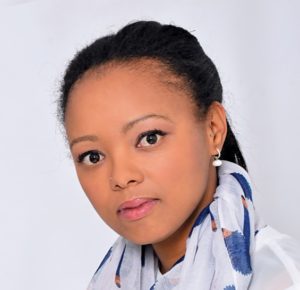 The Institute for Justice and Reconciliation, in partnership with LEAD SA—an advocacy organization—plans to recognize Naleli Morojele '09 for her exceptional work in the gender justice field at an awards ceremony on November 22.
The organizations, both based in South Africa, will celebrate Morojele—who is among 10 young African activists chosen for their contribution in advancing reconciliation across different spheres of society.
"The recognition is very unexpected but so exciting. I think it is great to be recognized. As an activist, it can be difficult to speak about things that are important and true. This recognition encourages me to keep it up," said Morojele, who graduated from Wheaton with a double major in women's and gender studies and economics.
She also holds a master's degree in African studies from the University of the Free State, South Africa, currently is pursuing a doctorate in higher education studies. She serves as a human rights officer at the South African Human Rights Commission, where she is involved in research and advocacy.
In 2016, she published a 161-page book on women political leaders in Rwanda and South Africa. Her other research interests include women's post-conflict contributions to reconciliation, social cohesion, gender equality and transformation, and democracy and accountability, as well as gender representation and decolonization in South African higher learning institutions.