Revisiting 'Black Panther' review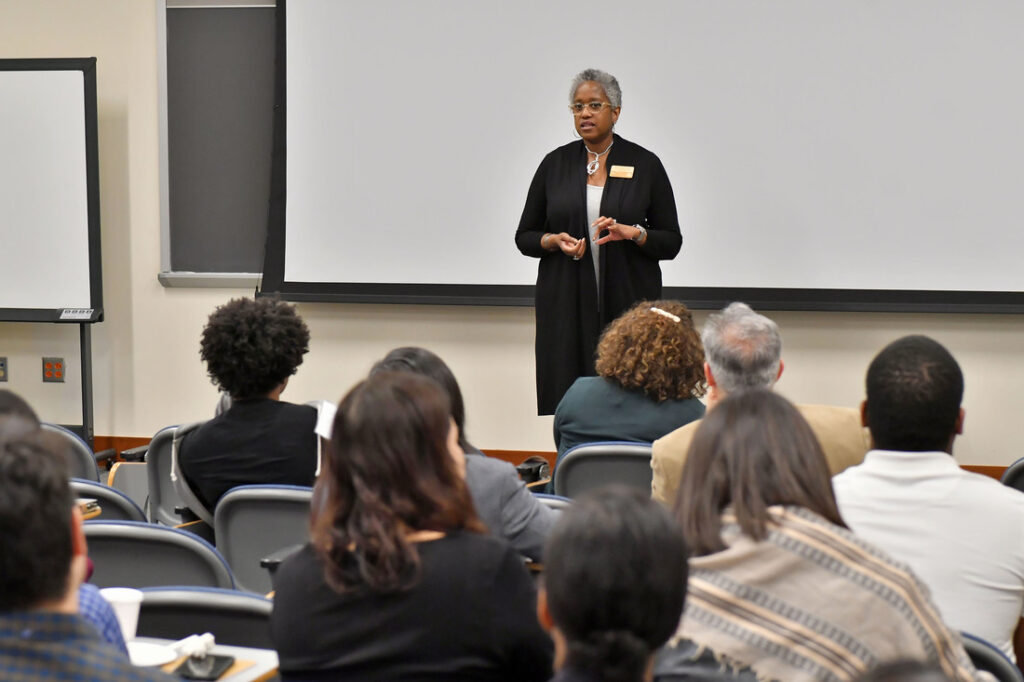 Wheaton provost's essay selected to be included in journal's anti-racism open access articles
New Political Science: A Journal of Politics and Culture, as part of a stated commitment to anti-racism, recently announced that it is making available 10 related articles open access through December 31. A review essay written by Wheaton College Provost Renée T. White about the blockbuster movie "Black Panther" was chosen to be among 10 articles that will be shared.
In her review titled "I Dream a World: Black Panther and the Re-Making of Blackness," Provost White looked at the 2018 critically acclaimed Marvel Studios superhero movie through the lens of a sociologist. The movie about the Black superhero and king of the mythical Wakanda grossed more than $1.3 billion worldwide.
White's analysis explores mainstream Hollywood's treatment of Black-themed stories, its portrayal of superheroes and the undercurrent of provocative questions running throughout the movie, including, as she wrote, "What does it mean to be truly free?"
The scholarly journal, according to its website, seeks to make the study of politics relevant in today's world, hoping to make it better. "Today, we share a selection of some of our articles most relevant to the political moment that demonstrate how 'the study of politics is itself a political act,' journal editor's wrote in announcing the open access.
White, who has served as provost since July 2016, is a scholar on race, gender and social inequality.