Reducing wasted produce in Greece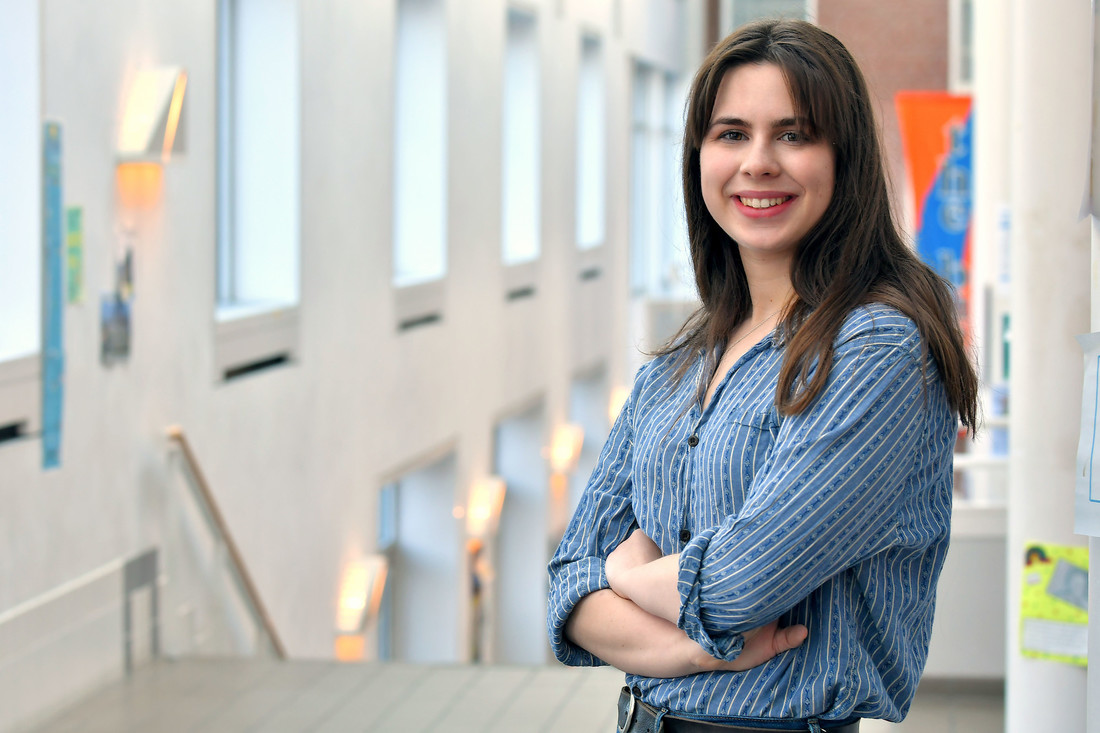 Sophia Hatzikos '20 wins Projects for Peace grant to build trade center
Visiting family and friends in Greece recently, Sophia Hatzikos '20 would walk home from her morning swim in the sea and notice along the way how many figs were left unpicked, eventually falling to the ground to rot.
"I come from a town where people are really concerned about composting and the environment, so wasted food is definitely something we take into consideration," she said. "I started looking more consciously at the food around me."
She discovered many reasons why food went unpicked, including a shortage of labor and a lack of incentive. But she believed the wasted produce held big opportunity.
This summer, with a $10,000 Projects for Peace grant, Hatzikos will return to Greece to set up a trade center in the village of Finikas, on the island of Syros—a space where local farmers can exchange surplus goods at no cost. Her goal is to engage the community in an active conversation about how they can work together to reduce food waste, increase food diversity and make their farming practices more sustainable at a time when the country is undergoing a major financial crisis and many Greeks are struggling with the effects.
"By creating these non-verbal bartering shelters, potentially we can reduce the amount of money people will have to spend on fresh produce and other goods—hopefully helping to reduce some of the financial burden on these small farms," said Hatzikos, a double major in art and economics.
She will begin by leading volunteers in construction of a small open-air structure on donated land near a busy intersection, with shelves to hold tradable goods and a message center to encourage community discussion. She hopes her center will lead to the development of others.
She also plans to engage disadvantaged youth through a local nonprofit organization, creating learning materials that focus on healthy food production and consumption, and encouraging new connections—such as a program in which teens can volunteer to pick produce and other mutually beneficial, educational programs.
"I'm really excited about getting to work with youth and the possibility of bringing together intergenerational groups," she said.
Hatzikos intends to film the process, documenting how traditional Greek farms operate and the construction and use of the trade center.
Developing creative solutions to problems of all sizes seems to come naturally to the Wheaton sophomore. In "Fundamentals of Business" her freshman year, she came up with a business idea to introduce eco-friendly containers in the dining halls, allowing students to take home meals and return the containers to be washed and reused. She continued working on the idea, which started as a group project, outside of class, and with support from Wheaton staff, she got a pilot version of the project going this past fall. Now she's hoping to expand the program with additional container sizes and shapes.
As a rising sophomore, Hatzikos participated in Wheaton's Summer Institute for Social Entrepreneurship, developing a plan for a business that offered innovative approaches to education. She's currently a member of the Entrepreneurship Club, and active with the WiN Hub.
An athlete on the women's swimming and diving team, Hatzikos is also active in student government and will take on the role of SGA vice president next year. She is a May Fellow, a member of the Greek Cultural Association and a violinist with the Great Woods Symphony Orchestra.
This spring, she's collaborating with more than 30 student clubs and organizations to purchase and install modern art bike racks around campus.
"I really love contributing to communities that I'm a part of," Hatzikos said. "I hope I can only continue that further this summer while I'm in Syros, which is such a great island with a great community."