Lily Calderwood '09 is horticulture professor, blueberry specialist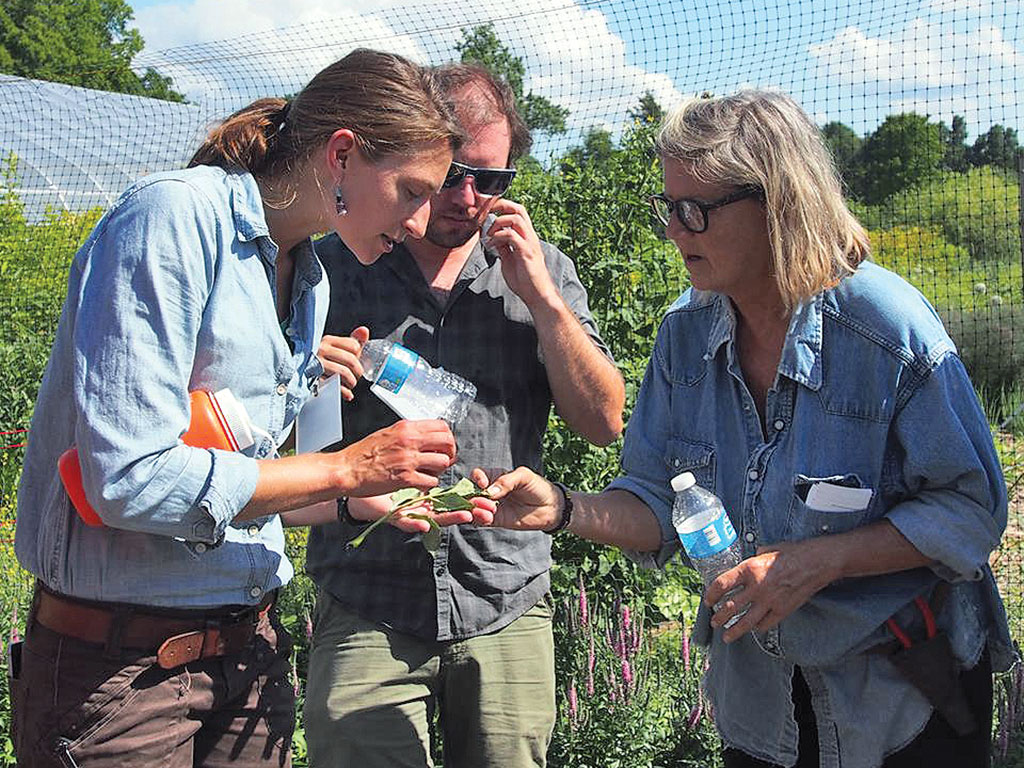 Blueberries—small, sweet and delicious—are one of America's most beloved fruits.
Behind their successful journey from farm to plate is Lily Calderwood '09, an assistant professor of horticulture and the Cooperative Extension wild blueberry specialist at the University of Maine.
Throughout her career, Calderwood has gotten her hands dirty working with farmers to help them manage the challenges of growing crops (insects, diseases and weed pests) while evaluating tools and technologies to improve yield with the least impact on the environment.
"My philosophy for both organic and conventional farmers is to first use cultural and biological methods and pesticides as a last resort," said Calderwood, who majored in biology at Wheaton.
In addition to working with blueberry growers in Maine, she has met with flower growers in New York and hop, grain and hay producers in Vermont. (She received her Ph.D. in plant and soil science from the University of Vermont.) She gained these experiences through land-grant universities—universities involved in state programs that aim to bring research into farmers' hands.
Calderwood's work at the University of Maine entails implementing integrated pest management strategies for lowland blueberries, which are present throughout New England but especially Maine.
"It's an economically and culturally important crop," she said.
As a child, Calderwood grew up next to an apple orchard in Harvard, Mass., and early on developed an interest in plant biology and local food systems. But it wasn't until Professor Scott Shumway's "Botany" course at Wheaton—during which she visited cranberry bogs in Massachusetts—did she identify agriculture as her passion.
"I realized that I could make a career out of conducting very real, applied research for farmers that would help farms become more sustainable," Calderwood said.
Her other love is competitive running. Her experiences on Wheaton's cross country and track teams continue to shape her balanced approach to life, she said.
Coach Marc Mangiacotti (who now is a coach at Harvard University) recalls Calderwood as "one of the most resilient student-athletes that I have ever coached. Lily's confidence, grit and determination have led to success on the track, in the classroom and in life," he said.
Calderwood recalls Mangiacotti's words of encouragement that stayed with her: "It doesn't matter who you run for, you will do well."
Over the years, that simple statement stuck with her, and applies to the hard work she puts into her career every day, she said.
"As a woman in science, working with tough New England farmers, I need all the confidence and humor I can get," Calderwood said.