Putting cross-cultural connections to work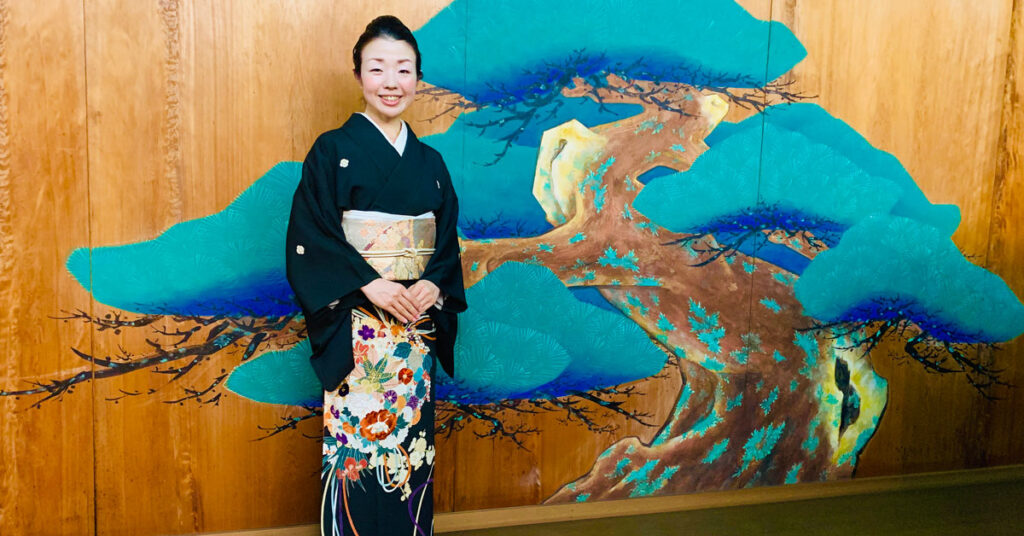 Visiting Entrepreneur lecture series launching with focus on mindfulness and Japanese culture
Experience brings some of life's most valuable lessons, whether that is in pursuing personal passions, a career focus or business goals that have social impact. Wheaton is launching a new Visiting Entrepreneur program lecture series that will bring a wide range of those lessons to campus starting in March.
Led by Pabel Delgado, one of Wheaton's two social entrepreneurs in residence, the lecture series begins on Monday, March 7, at 6 p.m., in Hindle Auditorium in the Diana Davis Spencer Discovery Center.
"Pabel has brought a lot of energy to these programs, our lecture series and the new Visiting Entrepreneur program. Kana Hattori will be the first visiting entrepreneur, but she will not be the last," said Imran Chowdhury, Diana Davis Spencer chair of social entrepreneurship and associate professor of business and management.
"With the new Diana Davis Spencer Discovery Center now open, including the Social Entrepreneurship Studio, we will have even more opportunities for students to work with and learn from successful entrepreneurs in a broad range of domains—from the arts to community development to biotechnology and the digital sphere," said Chowdhury.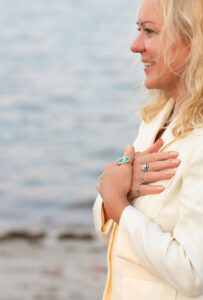 Hattori, a business owner and cultural guide from Kyoto, Japan, and Kendra Malloy, a Miami-based professional life coach and nutritionist, will co-present a cross-cultural mindfulness seminar that explores Eastern-Western wellness practices, each within the context of the other.
Delgado, who is both a U.S. citizen and a 20-year permanent resident of Japan, has known Hattori for many years and worked closely with her to plan the series of events.
"The seminar is an opportunity for students to introduce mindfulness into their lives and also gain deeper insight into the American and Japanese ways of thinking as a cross-cultural study," said Delgado. "Kana practices mindfulness through the Japanese tea ceremony, which is based on Zen, a philosophy that teaches the person to be 'egoless,' not focused on the self. Kendra Malloy, a licensed professional mindfulness/life coach teaches the person to focus on self to achieve 'acceptance' and to feel open to oneself and others without judgment."
Hattori has five years of experience as an in-house translator and 11 years as a freelance interpretive guide. She is a mindfulness tea ceremony instructor and established Mindfulness Journeys Japan in March 2020 as a business driven by her love and respect for Japanese culture.
Malloy has a bachelor's degree in psychology, family studies and counseling and certification from the Mindfulness Center at Brown University as a teacher of mindfulness-based stress reduction techniques. She and her husband established The John and Kendra Malloy Social Venture Scholars internship program that will provide opportunities for summer internships with social impact ventures in Providence, R.I.
Additional events
In addition to the March 7 lecture, Hattori also will present three others that focus on traditional Japanese culture:
"Japanese Tea Ritual: Mindfulness and the Nature of Things," on Tuesday, March 8, at 6 p.m., in the Holman Room in Mary Lyon, will cover the history and philosophy of the Japanese tea ceremony, followed by a demonstration of a modern tea ceremony. Hattori also will discuss Zen philosophy and how it informs and has been used as a fundamental element of Japan's wellness industry.
"The Lived Experience of a Female Entrepreneur in Japan," on Wednesday, March 9, at 6 p.m., in Hindle, will review the Japanese government's policies regarding women in the workplace and critique changes that impact female entrepreneurs.
"Kimono as Biodata," on Thursday, March 10, at 6 p.m., in the Holman Room, will explore the kimono as an identity marker that simultaneously communicates personal information as well as historical Japanese values, beliefs and sense of aesthetics. The presentation will be in the Holman Room, and students will be able to experience kimono dressing in the May Room.
"As a cultural entrepreneur, Kana is grounded in her identity, has found a role for herself in society and leads with mission, not money," Delgado said. "She artfully balances both sides of a social entrepreneur's equation—how to live well and do good."
Student and department collaborators
In his role as a social entrepreneur in residence at Wheaton [along with Archana Shah], Delgado works with students as collaborators, providing opportunities for them to explore their interests, and offers guidance and support as needed.
In addition to consulting with Chowdhury on the lecture series, Delgado reached out to student leaders to gather their suggestions and invite student-run groups to co-sponsor events. The collaboration has included the Asian Studies Department; M.A.D. House (Media Arts Discourses House); the Social Impact & Innovation Club; Art Haus; SAFE Haüs (Sexuality Affirmation and Freedom of Expression Haüs); the Queer and Trans People of Color (QTPOC) club; the East Asian Students Association; and theater and film students.
"The students have really stepped up to co-create the program and assume leading roles in organizing the details and doing the legwork of making them happen," Delgado said.
He said called out a few students in particular: Masa Mita '22, Ervin Williams '24, Rabiha Hamdan-Garcia '25, Natalia Chaves Ferraz '25, Norissa Chico Hemedes '25, Akib Marzuk '22, Gabe Fellows '23, Emily Gray '22, Olivia Doherty '22, Erin Billinger '25, Victor Trepanier '22, Clara Reyes '22, Kezang Tshering '22, Nyima Bhuti '25, Jimun Jeong '23 and Ariel Ferreira '24.
Ferreira, who is president of the Social Impact & Innovation Club, said that she and members are happy to be able to support the upcoming lecture series.
"Kana Hattori is a great example of how a woman can pioneer as an entrepreneur by bringing her passion of mindfulness to create tangible change, especially in an entrepreneurial culture where women were not always granted the same opportunities as men," said Ferreira, a business and management and political science double major.
"We are excited for future social entrepreneurship programming as well—especially the Social Impact Conference coming up here at Wheaton in April," Ferreira said.