Publications, honors and creative works: Alumni
Joanne Kourepinos Adams '82 has been selected as the Top Female Executive Director of the Year for 2017 by the International Association of Top Professionals.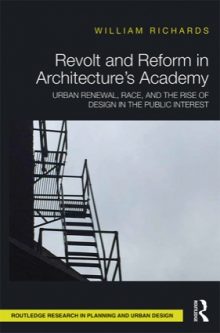 Jonathan Huss '98, New York-based musician, had one of his songs played on radio station 107.1 The Peak (WXPX-FM) in April.
Samuel Kestenbaum '09, who is a religion writer and reporter at the New York-based newspaper The Forward, wrote the article "When Passover is about American slavery" in The Atlantic (April).
Dorothy Kerper Monnelly '58 has photographs on exhibit in "Fragile Water," along with those of Ansel Adams and Ernest Brooks, at the San Jose Museum of Art in California, through August 1.
William Richards '04, senior director of digital content strategy for the American Institute of Architects, authored Revolt and Reform in Architecture's Academy: Urban Renewal, Race, and the Rise of Design in the Public Interest(Routledge, 2017).
Heather Spitzberg '96 wrote "Life's Lot" in Junto magazine (March).