Publications, honors and creative works
Faculty publications, honors and creative works
Faculty
Jonathan Brumberg-Kraus, professor of religion, received an honorary doctor of divinity in June from the Reconstructionist Rabbinical College, in Wyncote, Pa. Brumberg-Kraus also presented the public lecture "Food, Faith, and Fellowship: Connecting to Humans and Other than Humans Through Taste" in August at the Chautauqua Institution in New York.
Delvyn Case, associate professor of music, had his children's piece "Lighthouse Keeper" performed by The Cassatt String Quartet at the Barbara Bush Children's Hospital, Children's Museum of Maine and Colby College Museum of Art in Portland, Maine, in July. Case also received a Free For All Grant from The Boston Foundation to present outreach concerts featuring the Omer String Quartet at a shelter, rehab clinic, after-school program and senior center in Quincy, Mass.
Geoffrey Collins, professor of geology, co-wrote the article "Pit Chains on Enceladus Signal the Recent Tectonic Dissection of the Ancient Cratered Terrain," published in Icarus (2017). His co-authors include Emily
Martin '06 and Louie Michaud '08.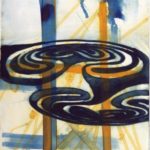 Claudia Fieo, professor of art, had work featured in several exhibitions, including 10 of her collagraph prints in "The Flat File Project" at Zea Mays Printmaking in Florence, Mass., in January. "Life in Tension" (above), was selected for the juried exhibition "Zea Mays Printmakers: Massachusetts Artists Working in Non-toxic Processes" at Columbia College's Greg Hardwick Gallery in Missouri, from February 6 through March 1.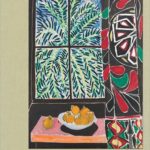 Ellen McBreen, associate professor of art, wrote the article "American Responses to Matisse's Nudes," in Matisse and American Art (Montclair Art Museum, February), the exhibition catalog accompanying Montclair Art Museum's "Matisse and American Art." She also co-authored Matisse in the Studio (Museum of Fine Arts Boston, April), the exhibition catalog for "Matisse in the Studio," which she co-curated and was at the MFA Boston and the Royal Academy London.
John Miller, professor of economics, wrote the article "BATS in the Belfry: Economists endorse a Border Adjustment Tax to Pay for a Huge Corporate Tax Cut," published in the May/June issue of Dollars & Sense; and "The Economics of Whitelash: Race, Gender, and Education in the Presidential Election," in the March/April issue of Dollars & Sense. He also co-wrote "Index of economic freedom: Unrealized pedagogical opportunities," published in the Journal of Economic Education, Summer 2017.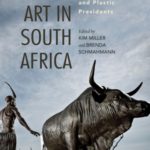 Kim Miller, associate professor of women's and gender studies and art history, co-wrote the book Public Art in South Africa: Bronze Warriors and Plastic Presidents (Indiana University Press, 2017).
Christina Riggs Romaine, assistant professor of psychology, presented "Risk Assessment and Other Assessments in Custody" in July at the Center for Juvenile Justice Reform, Georgetown University. She presented training on the use of risk and clinical assessment tools to seven teams from six states undertaking juvenile justice reforms, and wrote "Teaching Psychology and Law: An Empirical Evaluation of Experiential Learning," published in Teaching of Psychology in July.
Evelyn Staudinger, professor of art history, wrote a book review of Arts of the Medieval Cathedrals: Studies on Architecture, Stained Glass and Sculpture in Honor of Anne Prache, in April for caa.reviews, on the College Art Association's website.
M. Gabriela Torres, associate professor of anthropology, was selected for the NEH Summer Institute: Diverse Philosophical Approaches to Sexual Violence, which brought together emerging and established scholars to consider the philosophical questions surrounding the persistent social problem of sexual violence, in June at Elon University in North Carolina.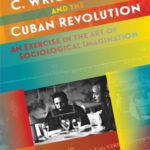 A. Javier Trevino, professor of sociology, wrote the book C. Wright Mills and the Cuban Revolution: An Exercise in the Art of Sociological Imagination (University of North Carolina Press, 2017).
Alumni publications, honors and creative works
Alumni
Rudy Blanco '06, a teacher, was chosen as the June honoree by the nonprofit Honored for his outstanding impact on his students at Dreamyard Preparatory School in the Bronx, N.Y.
Alison Remy Crowther '70, who created The Red Bandana Project after her son Welles died in the 9/11 terror attacks in New York City, was featured in People magazine.
Katherine "Katie" Elliott '17, a psychology major and former Wheaton Student Government Association president, was crowned Miss Maine in June.
James "Jim" Kasinger '93 was appointed as general counsel and secretary to the board of directors of CRISPR Therapeutics, a biopharmaceutical company. He will oversee corporate legal and governance matters.
Ted Nesi '07, a political and economic reporter for WPRI-TV 12 and WPRI.com in Rhode Island, won an Emmy Award as part of the The Target 12 Investigators' series "Hidden House Rep," which raised questions about whether a state lawmaker lives in his district.