Publications, honors and creative works: Faculty
Vicki Bartolini, professor of education, and Judy LaConte, a Wheaton visiting instructor of education and a Norton teacher, co-wrote, along with Karen Worth, the article "A Shift to Inquiry: The Heart of Effective Teaching and Professional Development for the Twenty-first Century," in the New Educator (February).
Alexander Bloom, professor of history, published the article "Abraham Lincoln, the 1960s, and Barack Obama: Restoring the Lost Connections," in Modes and Facets of the American Scene (Ila Palma, Rome, June 2014).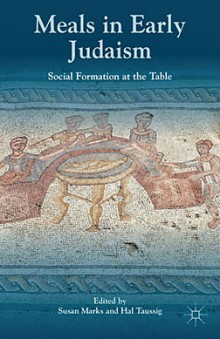 Jonathan Brumberg-Kraus, professor of religion, wrote the articles "Performing Myth, Performing Midrash at Rabbinic Meals" and "Contrasting Banquets: A Literary Commonplace in Philo's On the Contemplative Life and Other Greek and Roman Symposia,"andco-authored "Ten Theses Concerning Meals and Early Judaism," in Meals in Early Judaism: Social Formation at the Table (Palgrave MacMillan, October 2014).
John Kricher, professor of biology, was profiled on "Chronicle," the news magazine program at WCVB-TV in Boston in September.
Lisa Lebduska, associate professor of English and director of college writing, published the article "Emoji, Emoji, What for Art Thou?" in Harlot: A Revealing Look at the Arts of Persuasion(Fall 2014).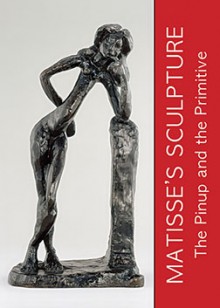 Ellen McBreen, assistant professor of art history, published Matisse's Sculpture: The Pinup and the Primitive (October 2014, Yale University Press), which was featured in London-based arts magazine Apollo.
Charlotte Meehan, professor of English and playwright-in-residence, got a big brava from a Boston Globe review of the play she wrote, "27 Tips for Banishing the Blues," which premiered at the Boston Playwrights' Theatre. The September 10 review referred to the play as a "multimedia hootenanny" and called it "a thoughtful look at our struggle to balance despair with hope."
Leah Niederstadt, assistant professor of museum studies and art history, and Peter Coco, digital learning strategist and technology liaison for the humanities, published the article "Digital Projects and the First-Year Seminar: Making Blended Learning Work at a Small Liberal Arts College," on the Academic Commons website, which is hosted by National Institute for Technology in Liberal Education (August).
M. Gabriela Torres, associate professor of anthropology, and Peter Coco, digital learning strategist and technology liaison for the humanities, co-wrote the article "Writing as Curation: Using a 'Building' and 'Breaking' Pedagogy to Teach Culture in the Digital Age," published in Web Writing: Why and How for Liberal Arts Teaching and Learning (University of Michigan Publishing, Fall 2014). Torres also published the article "Art and Labor in the Framing of Guatemala's Dead," in Anthropology of Work Review (June).
A. Javier Trevino, Jane Oxford Keiter Professor of Sociology, published Investigating Social Problems (Sage Publications, Inc., August 2014).
Michael Drout, professor of English, co-wrote the article "Tolkien's Creation of the Impression of Depth," in Tolkien Studies (August), with Namiko Hitotsubashi '13 and Rachel Scavera '12. Drout also wrote the book chapter "'Give the People What They Want': Historiography and Rhetorical History of the Dating of Beowulf Controversy," with Emily Bowman '13 and Phoebe Boyd '12 in The Dating of Beowulf: A Reassessment (D.S. Brewer, August 2014).