Providence Business News interviews President Michaele Whelan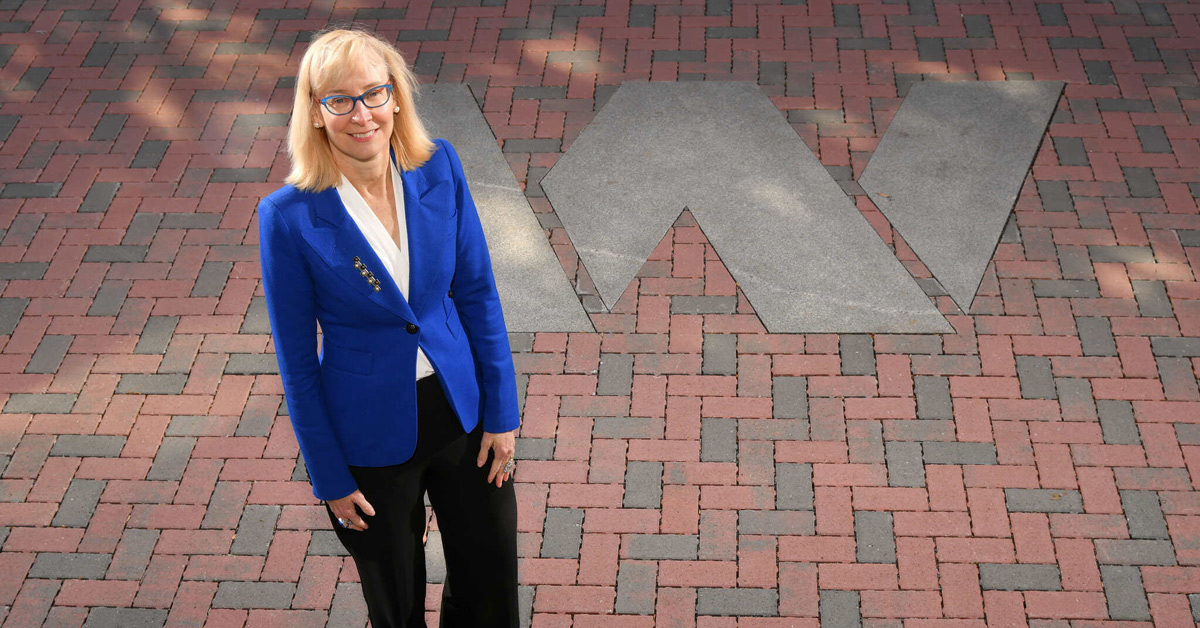 Q&A part of series noting 'seismic shift in higher education leadership'
Wheaton College President Michaele Whelan was recently featured in an extensive interview in the Providence Business News as part of a series on new leaders at four-year colleges in the region.
"Since 2019, eight of the region's 13 four-year colleges have hired new long-term leaders. And another four-year school, Rhode Island College, still has an interim president," states the article's introduction to the interview series. "That's a seismic shift in higher education leadership in Rhode Island and southeastern [Massachusetts] that continued through the pandemic. In 2021, PBN began a series of extensive Q&A interviews."
In the Sept. 1, 2023 Q&A with James Bessette, "Meet the new guard: Whelan's presidency brings Wheaton 'full circle,'" she answers questions about a wide range of subjects, including diversity and equity initiatives, student mental health needs, and the Compass Curriculum. (You may have to subscribe to the Providence Business News to see the full conversation.)
She also talked about innovative new programs currently in place, including nursing, design and criminal justice, that are helping to keep enrollment steady and growing during a time when there is a downward trend in higher education, and she noted Wheaton's plan for a new four-plus-one master's degree program.
In responding to a question about the hope and vision for the 2023–24 academic year, President Whelan noted:
"Our goal is to create [a] community so students have a sense of belonging on this campus. Any student who comes to us—wherever they're coming from in the country and world—should feel that they found a home here. They can explore and thrive intellectually. We'll also be starting new athletic teams here in men's and women's water polo and fencing. That's the first time in 25 years we're adding athletic programs. We're also adding men's volleyball. We're actively recruiting for those teams, and that just adds another point of excitement."