Protecting the right to vote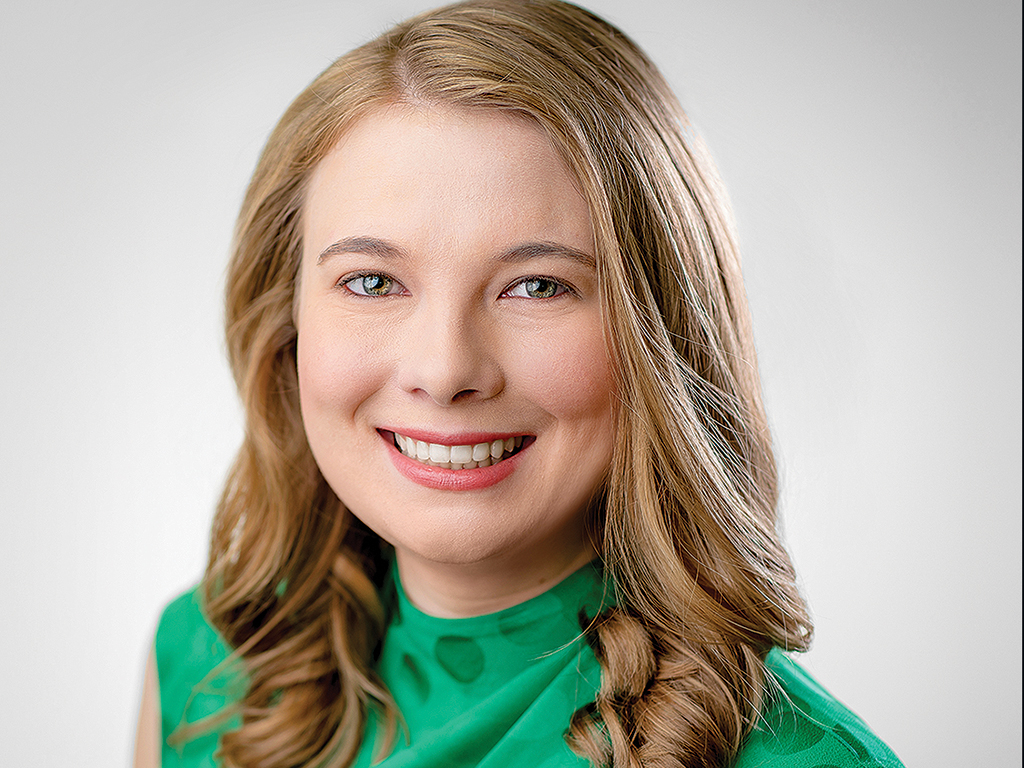 Georgina Cannan '09 originally set her sights on a career in international humanitarian law. She double majored in international relations and political science at Wheaton, and studied international human rights at George Washington Law School.
But an experience volunteering at the polls in Virginia opened Cannan's eyes to voting barriers in elections—and opportunities to make a difference at home in the U.S.
"I started seeing the challenges people faced at the polls, and how fundamental the need was to improve our electoral system," Cannan said. "One of the things I learned at Wheaton was to be open, follow my interests and be creative in my thinking. I stumbled into an area where I saw a huge need. Having free and fair elections is so fundamental to protect human rights, and seeing that right to vote being compromised was a turning point for me."
Since that revelation, Cannan has dedicated her career to improving the electoral process.
She has worked with state parties and organizations to help them develop voter protection plans, and advocate for changes to ensure individuals can make their voices heard. Some factors that impede the right to vote include faulty machines, voter intimidation and inconsistent rules around voter registration across the U.S., she said. In some states, a person's name can be removed from voting lists simply because they didn't respond to a letter and failed to vote in two consecutive elections.
Cannan's most recent roles include deputy director and counsel, civic engagement and voter protection at the Democratic National Committee (2017–18), and CEO of GCC Consulting, LLC. (2019), a political consulting firm focused on voter protection and delegate selection. She is currently elections counsel for the U.S. House of Representatives' Committee on House Administration, where she develops legislation and plans oversight related to federal elections.
"I really want to do what I can to make voting accessible to everyone and encourage voter participation. We won't make progress as a democracy unless voting becomes a lot easier," she said.
Cannan, a Washington, D.C., native, said she lived and breathed politics as a child. She declared her majors at Wheaton as a freshman, and took advantage of opportunities on and off campus—including doing an internship at the Library of Congress and a research project on Russian-Eurasian studies for Professor Emerita of Political Science Jeanne Wilson, which she presented at a forum at Harvard. Cannan also served on the Wheaton Student Government Association.
Professor Emerita of Political Science Darlene Boroviak, who described Cannan as "one of the most articulate students I have had," vividly recalled her thesis on the evolution of rape as a war crime.
"Her thesis was well documented and beautifully written. And her defense of the thesis was memorable because of her command of the topic and her refusal to be shaken by some significant challenges from some examiners," she said. "At the end, I and my colleagues from political science and sociology wanted to stand up and applaud her clarity of thinking and her astute legal and theoretical arguments."
Professor Wilson also noted that Cannan is not easily intimidated. "She has a good sense of politics, and self-confidence. She is very grounded, pragmatic and organized."
All of these skills have helped her succeed in voter protection advocacy.