Projecting anxiety on the countryside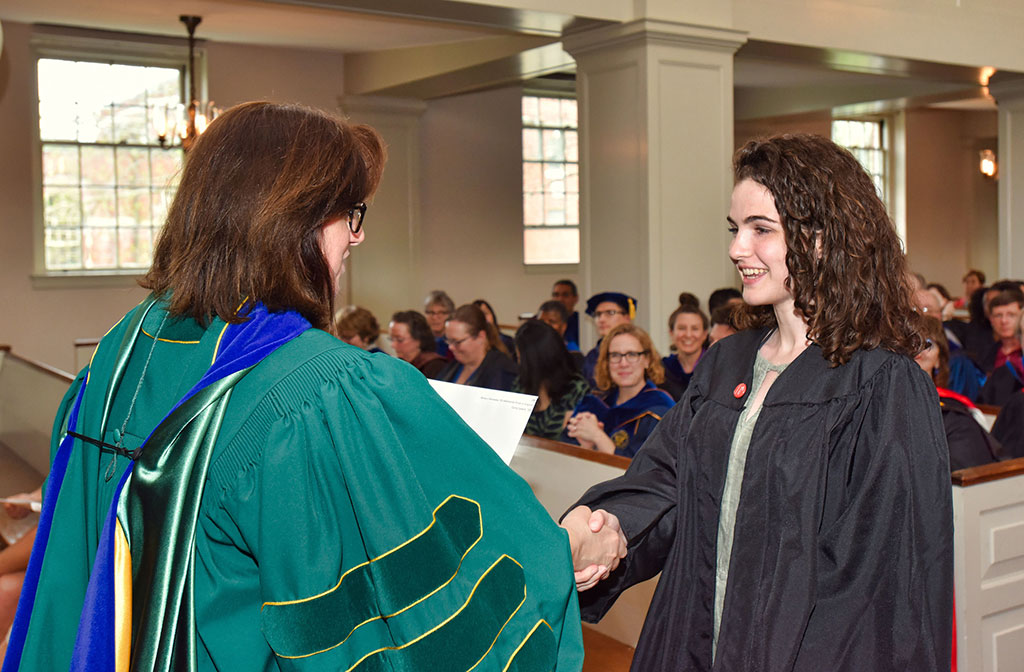 Carly Lewis '18
Between the lines. My thesis argues that the rural setting of provincial England depicted in popular Victorian novels reflects corresponding political changes taking place during that period. Industrialization seemed like a threat to the rural charm and tradition of the English countryside and to cope with rapid modernization many authors turned to idealize rural landscapes as representative of the "simpler" times for which they were nostalgic.
Source material. My interest in the project began freshman year when I wrote my final paper on George Eliot's Middlemarch for Professor Werner's "Nineteenth-Century Narrative" class and was really fascinated by the way Eliot integrates the politics surrounding the controversial passage of the Reform Act of 1832 into the form of the novel. Then while at Oxford I wrote another paper on Middlemarch and took a class about English politics in the Victorian Era. That is when I realized just how influential the political climate of the era actually is on so many of the novels from the period.
Background experience. I grew up in a pretty rural part of Massachusetts and I have always been fascinated by different attitudes towards the "country." Whether its romanticizing rural spaces as a retreat from modernity or dismissing them as an inadequate alternative to the urban, people always seem to have a distinct idea – whether positive or negative – of what it means to live in a rural setting.
Lessons learned. I've learned so much—and continue to learn—about the research process. Whether it's close reading lengthy Victorian novels or examining George Eliot's notebook at Yale's Beinecke Library, I've learned that research can take many forms. I have also learned about how to market and present my research in an academic context and have been incredibly lucky to have the opportunity to attend conferences to learn from professionals in the field. In general the whole experience has taught me so much about how I work as a student and writer.
English major Carly Lewis '18 hopes to keep reading, writing and thinking about literature. The Hadley, MA, native plans to apply for jobs in academic publishing and possibly return to higher education for advanced study.