Professor Brenda Wyss provides insight on working mothers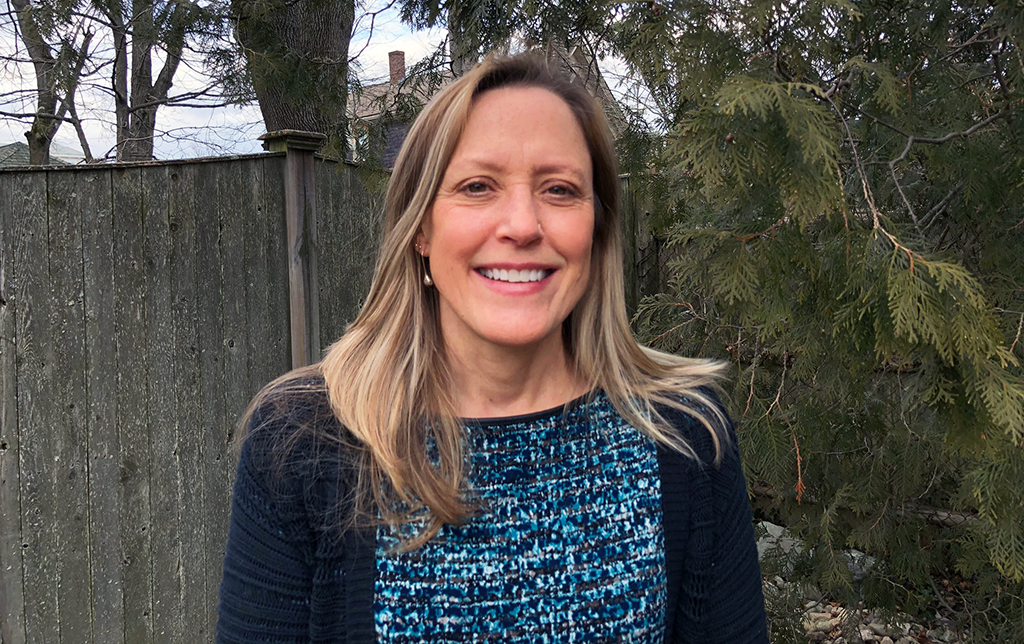 Sun Chronicle features economics scholar's perspective on gender-specific impact of pandemic 
The Sun Chronicle (Attleboro, Mass.) recently took a look at the impact that the global health crisis is having on women in the story "For working mothers, the pandemic heightens challenges between work and home." Wheaton College Professor of Economics Brenda Wyss, whose scholarship explores women and work, was featured providing insight.
The story notes that during the health crisis, women are bearing the biggest economic and social impact as the U.S. Department of Labor figures show that a disproportionate number of women compared to men dropped out of the workforce in September 2020. The main reasons include having to juggling child care, online learning and other household duties while trying to also work, according to the Dec. 19, 2020, Sun Chronicle story.
"We don't have labor force conditions that make it easy to combine child care and employment. But maybe this will be one of those watershed moments where we see gender norms change that," Wyss told the reporter.
Wyss's research at Wheaton focuses on how gender shapes economies and people's economic interactions and outcomes. This spring she is teaching "Introduction to Microeconomics" and "Women in the U.S. Economy." She plans to incorporate her observations about the pandemic in the coursework and class assignments.
Wheaton magazine editor Sandy Coleman took the opportunity to ask her a few questions:
What lessons are we learning from the pandemic regarding working mothers?
"Women still have primary responsibility for unpaid household work in the U.S., including care of children and other dependents, and this role remains at the heart of economic gender inequality. The pandemic is shining a bright light on long-standing economic inequalities and structural weaknesses. More U.S. women than men have lost jobs, left the labor force or cut back on hours of paid work during the pandemic. This is partly because women tend to work in sectors hit hardest by shutdowns. But it's also because women have picked up the largest share of additional child care and other housework necessitated when schools went remote and much of the commercial economy shut down.
"Not all mothers have been impacted in the same way. Racial, ethnic and income differences in women's employment are dramatic. Black women and Latinas are more likely to be sole family breadwinners than white women, and, yet, they've lost more jobs than white women. Many women of color have jobs that cannot be done remotely, including the essential jobs in food service, health care and public transportation. A large share of the essential jobs held by women resembles housework traditionally assigned to moms. Labor markets do not value this work very highly. Caregiving occupations pay less than non-care-related occupations requiring similar levels of education and experience.
"The U.S. labor market is not structured to support workers with family responsibilities. We lack the types of policies adopted elsewhere to support working parents, such as generous paid parental and family leave, publicly provided or subsidized child care and family allowances. Countries with more robust support for working parents also have higher shares of women in the paid labor force."
What impact do you think the pandemic will have on working mothers in the future?
"In the short and intermediate run, the pandemic will almost certainly cause setbacks for individual mothers and for economic gender equality more broadly. Moms who have withdrawn from the paid labor force, lost jobs, switched jobs or reduced their hours will likely see lifelong reductions in earnings and labor market advancement. The pandemic will delay efforts to increase the critical mass of women in workplace leadership, meaning there will be fewer female role models, mentors and advocates for upcoming cohorts of young women entering the labor force. Some commentators have suggested the pandemic might wipe out an entire decade of U.S. women's economic gains.
"Longer run impacts of the pandemic are more difficult to predict. Fathers who have worked from home report spending more time with children and doing more housework than they did pre-pandemic. This may help reduce gender differences in household work going forward. Having observed the impacts of the pandemic, more employers might offer flexible work options to attract and retain talent. Or the pandemic might hasten the adoption of pro-family labor market policies. To be really optimistic, perhaps the invention of the new category of 'essential workers' will push us to consider why some of the most socially important endeavors are least valued by labor markets and to adopt strategies to change this."
How are you incorporating these observations into your courses?
"In my 'Women in the U.S. Economy' course, we will use the pandemic as a case study of how gender shapes the operation of the economy, and of how gender impacts vary within groups. In one major course module, we study how gender operates in labor markets and in a second module, we examine gender in household economies. The pandemic has exacerbated gender inequalities in both spheres. I'm cooking up a focused research assignment for students to make presentations about disparate gendered impacts of the pandemic. I want students to explore how salient factors such as educational background, race or ethnicity, sexual orientation, occupation or parenthood status have shaped the economic impact of the pandemic for particular gender groups."