Praise for Wheaton alumni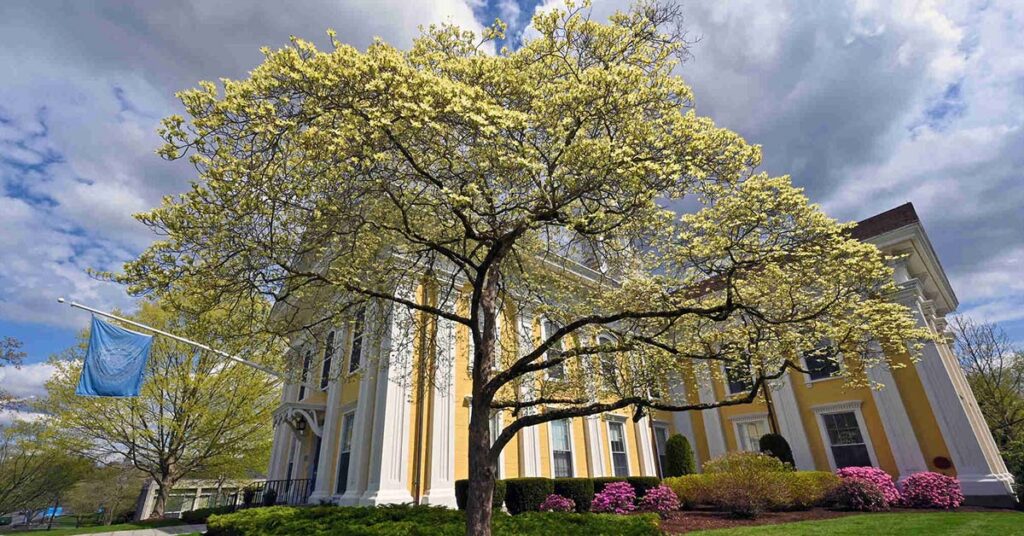 College to honor four individuals for their extraordinary work on behalf of the community
Wheaton has named four individuals to receive Alumni Achievement Awards in honor of their extraordinary contributions to society and the college.
The 2023 recipients are Judith Garcia '13, Mal Malme '88, Zachary Agush '12 and Jane Rowe Mraz '57. They will be formally recognized during Commencement Reunion Weekend, which takes place May 19 through 21.
Judith Garcia '13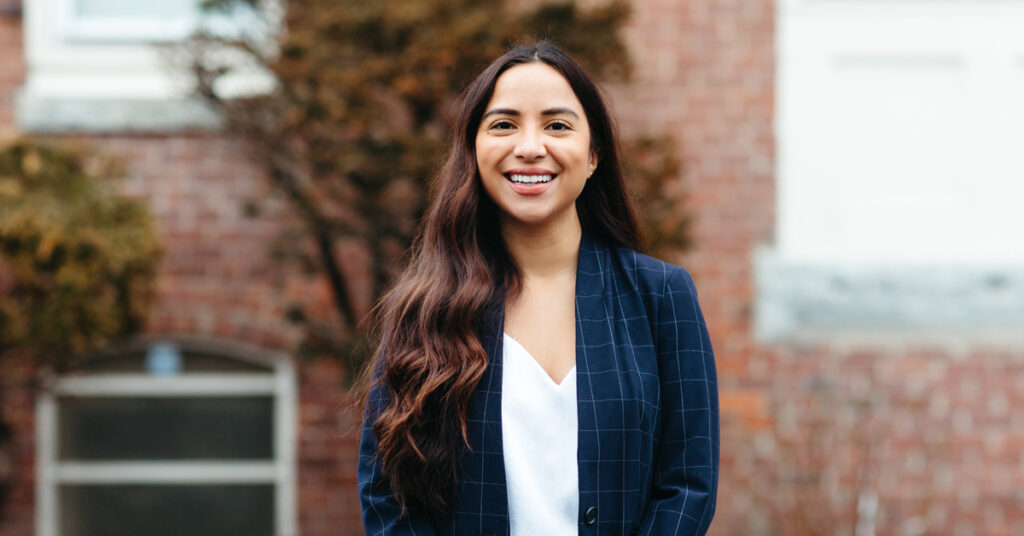 Alumni Achievement Award winner Judith Garcia '13, a rising star in politics, will be honored for her work serving Massachusetts communities as the state representative for the 11th Suffolk District. She also has spent the past seven years as a city councilor for the City of Chelsea and communications manager for Neighborhood Developers, a Chelsea-based nonprofit focused on developing affordable housing.
"Judith's tireless commitment to the 11th Suffolk District in Massachusetts and to the Latinx community immediately stood out. Her empathy for working-class immigrants in the Greater Boston region has translated into a real impact on the lives of those in Chelsea during her time as a member of the City Council, resulting in initiatives to increase affordable housing, access to education, and economic development," said Caitlin Grant '09, Wheaton Alumni Board of Directors member-at-large and chair of the Awards and Recognition Committee.
Grant also pointed to Garcia's work serving on an advisory committee to Vice President Kamala Harris in Honduras to support the relationship between the U.S. and Central America.
"I am excited at the prospect of a future that incorporates Judith's global, empathetic perspective on how the government can support all its constituents," she said.
Mal Malme '88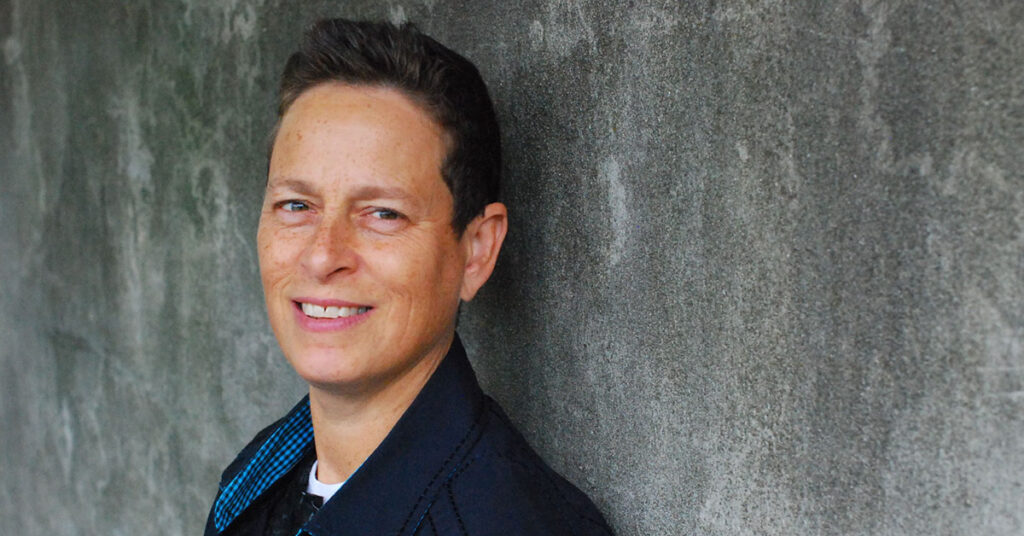 Mal Malme '88 will be recognized with an Alumni Achievement Award for their work as a Boston-based theater artist with a background in LBGTQ+ activism and advocacy. Malme will be honored for bringing countless smiles to children as a professional health care clown with the Laughter League at Boston Children's and Hasbro Children's hospitals for more than 25 years.
"Mal's unique career as a 'professional clown, actor, activist, writer and harbinger of goodwill' as their nominator explained, immediately caught the attention of the board, and as we dug deeper, it became clear that Mal's selfless dedication to spreading love and laughter, helping those in a time of hardship or struggle is truly inspiring," Grant said.
"Mal's serious commitment and deep understanding that sometimes humor can be the best medicine has undoubtedly been a blessing for many of the children at Boston Children's Hospital," she said.
Grant also noted Malme's advocacy work bringing gender inclusivity to the theater and celebrating gender creativity as the co-founder of Queer Soup Theatre and founding member of the StageSource Gender Explosion initiative.
"What was particularly inspiring was their current work 'The Pineapple Project,' which aims to give kids and caregivers a safe space to educate on and celebrate gender creativity," Grant said.
Zachary Agush '12, Heather J. Corbett '86 Fostering Wheaton Community Award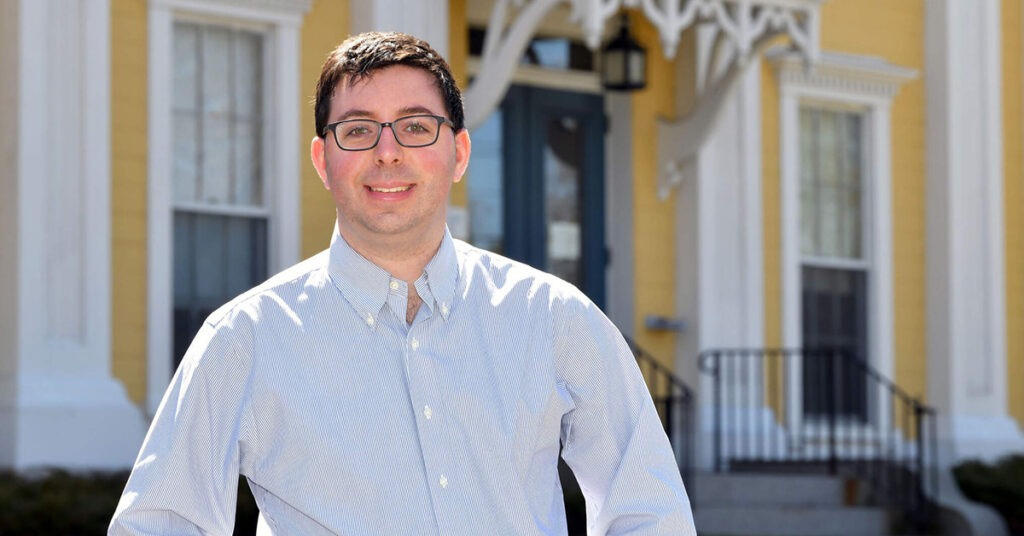 Zachary Agush '12 will receive the Heather J. Corbett '86 Fostering Wheaton Community Award for his "unsung" contributions that have brought the college community together.
Agush is the principal planner for capital development at the Rhode Island Public Transit Authority.
Since graduating, he has balanced his professional career with extensive volunteer work at Wheaton. He has served as a class council member, often assuming multiple roles, most notably as Class of 2012 gift chair.
"His nearly decade of work as a Class of 2012 gift chair and his work to ensure his class achieves its goals demonstrates his time investment, commitment and belief that a Wheaton education and experience can positively impact the future," Grant said.
In addition, he was a Filene Center for Academic Advising and Career Services volunteer and served for a time on the Greater Boston Young Alumni Club Board.
"His passion and love of Wheaton is truly contagious. I think he has attended just about every event possible," said Grant.
Jane Rowe Mraz '57, Sharon M. Howard '87, P'09 Outstanding Wheaton Service Award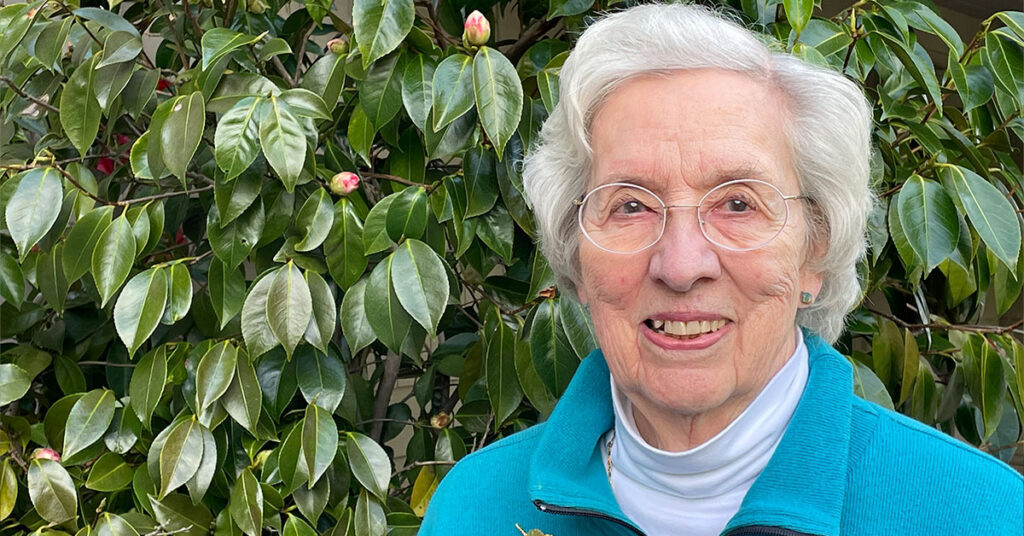 Jane Rowe Mraz '57 will receive the Sharon M. Howard '87, P'09 Outstanding Wheaton Service Award for making a significant and sustained contribution or service to Wheaton.
Mraz, who worked as an account manager for the McKesson Corp., is extensively engaged at Wheaton. She has served on the President's Commission for 10 years; the Alumni Board of Directors for five years; the Alumni Giving Committee for eight years; and as a phonathon caller for 11 years. Mraz is a constant presence at West Coast alumni events and has made multiple trips across the country in support of gift initiatives. In addition, she is a loyal class officer, who has served in roles that include class president.
"Looking at Jane's Wheaton participation through the years is nothing but awe-inspiring," Grant said.
In addition, she is a generous donor who supports educational excellence through the Jane Rowe Mraz '57 Endowed Scholarship. She received the Dale Rogers Marshall Award for Mary Lyon Society Leadership in 2005.
"It's one thing to be a member of a committee, but it's another one entirely to be an active and dedicated participant. It's clear that she has brought an important and impactful perspective over the years that has undoubtedly influenced Wheaton's trajectory for the better," Grant said.