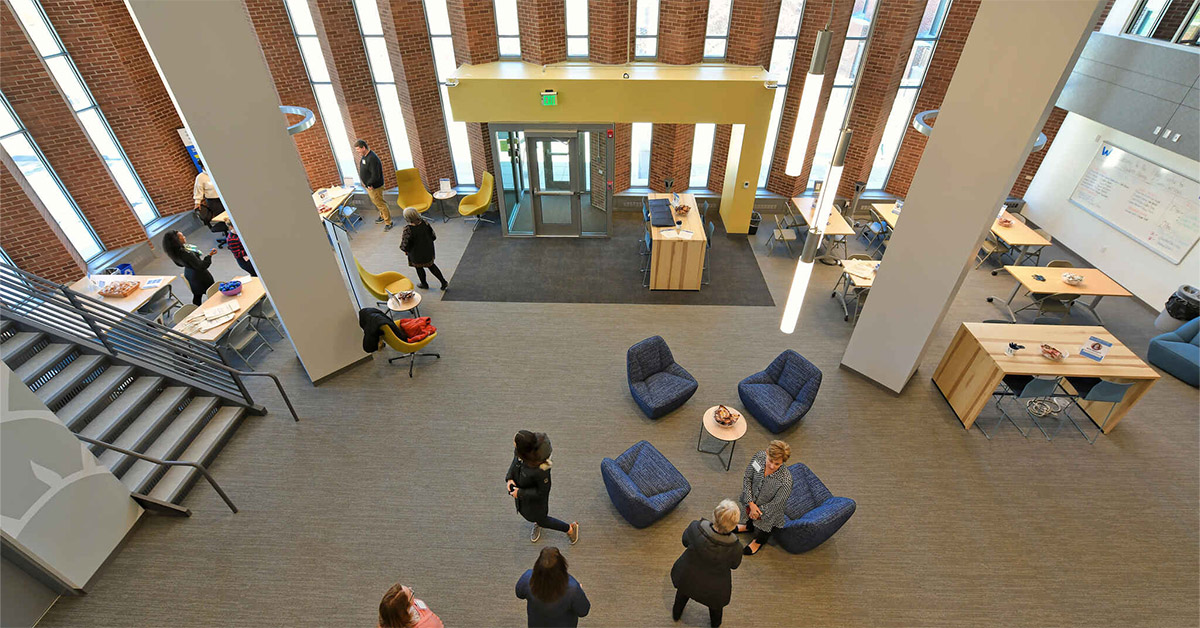 Career event helps seniors prepare for post-graduate success
Roxy Azari '10 has a message for seniors embarking on their post-graduation journey: your personal story can unlock career opportunities.
In her keynote address at Senior January Jumpstart—a two-day virtual program cosponsored by the Filene Center for Academic Advising and Career Services and Alumni Relations—she shared her own trajectory from an 18-year-old student at Wheaton to the storytelling professional and educator she is today. Azari was one of 26 alumni who dispensed hard-earned advice on January 12 and 13 to 65 participating seniors as they began to wrap up their Wheaton education.
The long list of alumni who made presentations during the program include: Sidra Scharff '09, implementation specialist at the Office of Family Visiting in the Rhode Island Department of Public Health; Leah Smith '14, creative director at Tape Art; Amanda-Joy Febles '12, associate at WilmerHale LLP; Geoffrey Fenelus '09, standards institute facilitator at UnboundEd.org and founder of Promise Prep; Antonio Jakes '12, public relations manager at American Honda Motor Company; and Haley Knight '17, research associate, biospecimen sample management, Affinia Therapeutics. Read some of their advice below.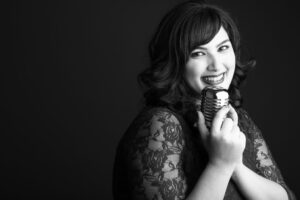 In her remarks, Azari described how she overcame nerves to present a poem at an International Women's Day event on campus as a first-year student. This resulted in a standing ovation, and later encouragement from professor Kim Miller to explore women's and gender studies—one of Azari's two eventual majors (the other was English literature). Her success continued after Wheaton as a Watson Fellow who encouraged women from around the world to find their own voice—and eventually culminated in a role as director of coaching at the education technology company Story2. She also serves as an adjunct lecturer in women and gender studies at Hunter College in New York, N.Y.
By sharing her story, Azari unpacked a lesson for students on how to tell stories that reveal their character traits and suitability for career opportunities, something she accredited Story2 for teaching her. She advised students to develop short stories about themselves, with specific moments embedded in them, that speak to their skills, experience and temperament.
"By sharing a story, you share your character. You get people to know you beyond the facts," she said.
Azari's advice, among much wisdom supplied by alumni representing a variety of careers, was part of a comprehensive program to help students plan for the future, said Lisa Gavigan '83, director of Career Services in the Filene Center for Academic Advising and Career Services.
"We know post-grad planning can feel daunting so we filled the two days with programming that addressed issues relevant to our seniors. These included 'Intro to LyonsLink,' Wheaton's new alumni-student networking tool, 'Getting Your Resume Job-Ready' and 'From the Job Search to the Interview,'" Gavigan said.
During virtual lunch roundtable conversations, alumni and students addressed issues faced in today's workplace. Sessions included "Navigating your First Year in the Workplace and the World," led by Ben Cutler '17, a software engineer at DataRobot, and Daniel Gavigan '18, an account executive at Callico Distributors; "Holding Marginalized Identities in the Workplace," led by Zach Hicks '07, former assistant director of career development at Brandeis University, and Leury Holguin, multicultural marketing coordinator at HBO; and "International Students in the U.S. Workplace," led by Alexander Kim '10, global mobility senior manager at PwC, and Lily Lu '16, software engineer at YouTube/Google.
Natana Jules '09, senior product manager at Nike, and Jessica Bruce '87, senior vice president at Associated Press, taught students how to evaluate company culture through reading a job posting. Holguin and Lu encouraged students to connect with them and other Wheaton alumni about openings at their organizations and ways to make themselves more competitive candidates.
Senior Christian Pfeiffer, who is majoring in political science, said the event was timely and informative as he actively is applying for post-graduate opportunities. Being among his peers who, like him, are about to embark on next steps following graduation also was meaningful to him, he said.
"Having all the staff from career services available to provide feedback was extraordinarily helpful," he said. "Learning about LyonsLink, a specific alumna to connect with and other resources was invaluable to learn about before graduation."
Pfeiffer said his favorite event of the panel workshop was "Navigating your first year in the workplace and the world."
"The featured alumni panelists were highly engaging and offered helpful advice, specifically to understand how far you are willing to move for career opportunities. As a senior, this is essential to consider while searching for jobs. Another piece of advice that resonated with me was finding a mentor figure in your work to increase your confidence and comfort in the work environment," Pfeiffer said.