Recent Wheaton College graduate starts business that helps older adults, creates jobs
Looking to have a positive social impact in his community during the global pandemic, recent Wheaton College graduate Ned Roosevelt has founded and launched My Grandson, a business that helps older adults with errands and chores as well as provides employment opportunities for young adults.
My Grandson serves people 65 and older, who are among the most vulnerable to the impact of contracting COVID-19. Company employees make trips to grocery and hardware stores and the pharmacy, as well as perform small chores and yard work, while maintaining social distance.
Roosevelt, a Sugar Hill, N.H., resident who majored in business and management at Wheaton, launched My Grandson in June and is working with a team of 11 employees, who are friends and recent college graduates.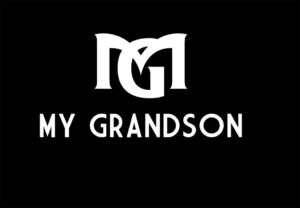 They have been working together to develop marketing and build local connections in the 15- to 20-mile service area around Roosevelt's hometown. They also created a website mygrandsonconcierge.com and designated a director of diversity and inclusion to ensure that underserved and underrepresented populations are reached.
The Caledonian Record and NJ.com recently featured Roosevelt and the company in news articles. The Catching Health blog also recently featured his company.
"This whole situation has shown me that when you put your mind to something and you put trust into trustworthy and hard-working individuals, there's nothing you can't do, even in the face of the coronavirus," Roosevelt told the NJ.com writer. "I've learned if you have the right support system, mentality, dedication and are pursuing a worthy goal, anything is possible."
When Wheaton pivoted to remote operations and Roosevelt went home, he could see firsthand how reluctant his grandparents were to go out for necessities, he said.
The desire to help was a driving force for creating My Grandson. However, being realistic about the current job market also was a motivator. Instead of waiting for an opportunity, he created his own.
A boost to business has been earning acceptance this spring into the Social Enterprise Greenhouse  COVID-19 Response Incubator in Providence. The virtual incubator aims to help companies that are addressing social and public health challenges resulting from the global pandemic.
"We are extremely excited to have been accepted by the incubator, and I know that it will help us move forward with the company," said Roosevelt, who was a student-athlete on the men's tennis team for all four years at Wheaton and was team captain his senior year.
He credits his education and experiences at Wheaton for being able to successfully launch a business during this time.
"Without Wheaton I do not know if I would have come up with this idea, know how to juggle the many aspects of starting a company or had the confidence to try to start a company like this," he said. "Professor Imran Chowdhury's 'Social Entrepreneurship' class opened my eyes to this type of company.
"In his class, we went over many case studies of companies that provided a necessary service while having a great social impact. Professor Chowdhury met with me to discuss the idea and offered great support. He also recommended that I apply for the incubator."
Roosevelt also noted others at Wheaton who contributed to his success: Professor of English Lisa Lebduska's "Writing in Professional Contexts" class gave him tools to create a website and draft a press release; and tennis coach Alex Wong was incredibly supportive, caring and genuine."
Professor Chowdhury noted that Roosevelt was one of the stand-outs in his "Social Entrepreneurship and Innovation" course. "He always had good ideas and comments. …For the final course project, Ned and his group developed a feasibility analysis for a social venture that would work with assisted living facilities for the elderly to develop on-site vegetable gardens, thus lowering the carbon footprint of these facilities and providing their residents with access to low-cost, fresh produce," Chowdhury said.
"I'm not surprised that Ned has chosen to pursue the development of a social enterprise such as My Grandson post-Wheaton. He combines a strong interest in business and marketing, an entrepreneurial spirit and a passion for contributing to the larger community. Ned is very much a leader in the way he has brought together a team of recent college graduates from across the country to contribute to building My Grandson."