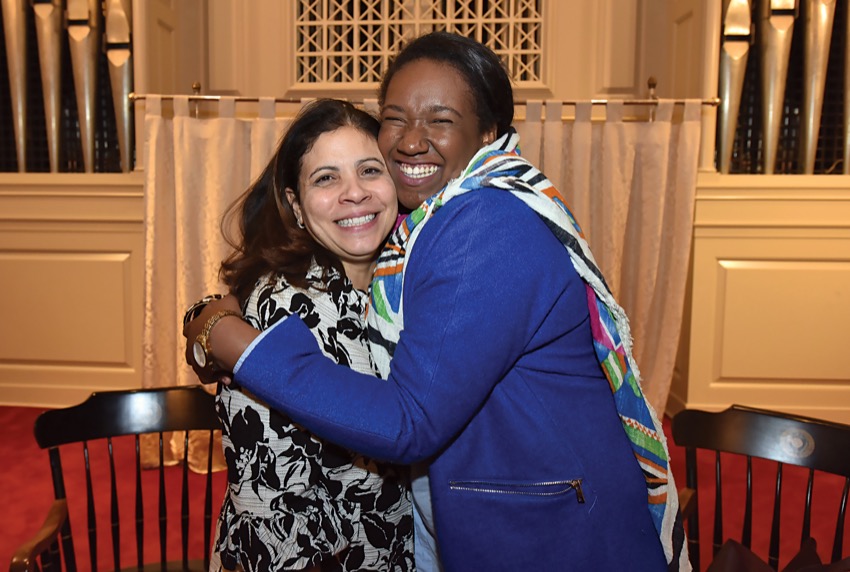 In 1860, abolitionist Jonathan Blanchard probably never thought about our Wheaton, which had been founded only 26 years earlier, when he proposed renaming the Illinois Institute after the town in which it was located.
Similarly, when President Samuel Valentine Cole and the Board of Trustees chartered Wheaton as a four-year college in 1912, the existence of the other institution probably was not a topic for conversation.
Travel and communication technologies have changed considerably since then, of course, making the world a much smaller place, particularly for colleges that share the same name. We need to think creatively about how we can more clearly distinguish our Wheaton in the interconnected, easily accessible and always-on world in which we all live.
The controversy that engulfed the Illinois institution this winter made international headlines. It also created confusion. We received phone calls, emails and social media messages either praising or berating us for the actions of the other Wheaton. I know that many alumnae/i, parents and friends of our college experienced similar moments of mistaken identity.
The subject of the controversy—a debate about religious belief and religious freedom in a pluralistic society—highlighted an essential difference between our institutions. Our Wheaton is firmly committed to individual, academic and religious freedom as a cornerstone of our liberal arts mission. That idea arises from our founding as an institution dedicated to providing opportunity to women.
Today, as a coeducational institution with students from 39 states and 72 countries, we carry forward this dedication to excellence and equality. But being an inclusive institution requires more than an ideal. It calls for ongoing effort. At the start of the academic year, we launched a yearlong campaign on campus to promote a spirit of inclusivity at Wheaton. We call it Building Community Together because that expresses exactly what I think we need to be doing. Over the course of the past six months, we have had a number of speakers visit campus to challenge faculty, staff and students to live up to our ideals.
In February, we observed the college's first MLK Legacy Celebration, a day of events that included a thought-provoking talk by author and activist Clint Smith and an exhibition of student-authored creative expressions on themes of diversity. We also presented the inaugural MLK Legacy Awards honoring contributions to creating a more inclusive community to Raquel Ramos, associate dean and director of the Marshall Center for Intercultural Learning, and to Nataja Flood '16, a senior English major from Harlem, N.Y. The pair were chosen from more than 30 individuals nominated to receive the honor.
Our final guest lecturer for the Building Community Together event series this year brought us full circle. Larycia Hawkins, the political science professor whose Facebook post expressing solidarity with Muslim women began the controversy in Illinois, accepted my invitation to come to our Wheaton. In addition to visiting some classes, she will deliver a public lecture titled "Embodied Solidarity and the Other Wheaton." She will talk about how her act of solidarity turned into an unexpected social experiment.
As a community, we need to be clear about our values, and that includes taking action to fully realize our own aspirations in welcoming and supporting people, no matter their background or orientation. In the year ahead, we will continue to identify and act on ways to enhance our commitment to a diverse and inclusive Wheaton, and we will look for opportunities to involve our extended community in those efforts.