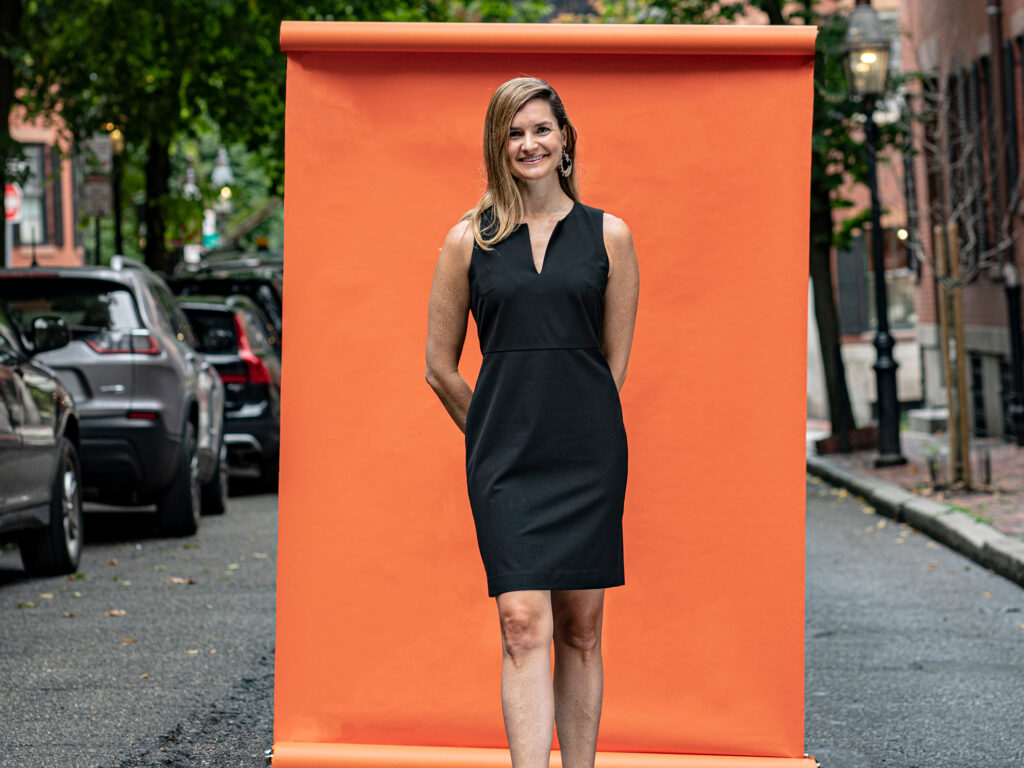 Victoria Hay '08, the head of corporate social responsibility at AIG Life & Retirement, was named one of Boston's Ten Outstanding Young Leaders (TOYL) by City Awake, a program of the Greater Boston Chamber of Commerce that connects, engages and celebrates next-generation leaders.
The awards—established more than 50 years ago—recognize the contributions of current and emerging Boston professionals who "fiercely strive to make the Greater Boston region the best place for businesses and people to thrive," according to City Awake. Previous award winners include President John F. Kennedy, Boston Mayor Martin Walsh, former Massachusetts Governor Michael Dukakis and U.S. Representative Ayanna Pressley.
This year, the TOYL awards celebrated leaders who break barriers and increase equity within Boston's business community. Hay received the award for her work advancing the potential of women and girls and building inclusive, diverse and equitable communities.
Hay is responsible for driving strategy, execution, communications and reporting for corporate citizenship at AIG Life & Retirement.
She also gives much of her time to philanthropic endeavors, serving as vice president of community service at the Junior League of Boston. In this capacity, she has overseen the execution of 10 strategic community programs designed to develop the potential of girls and women and improve communities through the effective action and leadership of trained volunteers. Previously, she organized educational forums and events aimed at strengthening corporate voluntarism as chair of The Corporate Volunteer Council of Greater Boston.
"For those who know Tori, this recognition comes as no surprise, since she pours her heart into everything she does. The City of Boston is fortunate to also call Tori one of its own, because in addition to all she does at AIG Life & Retirement in support of our local communities, she is equally committed to building an inclusive, diverse and equitable environment in the community she calls home," said Christine Szodoray, head of public relations, thought leadership and external engagement programs at AIG Life & Retirement.
Hay said she is honored to receive the award, crediting Wheaton and the Junior League of Boston for teaching her the value of serving as a leader.
"This honor only furthers my motivation to continue the momentum of building diverse, inclusive and equitable communities. In the words of Theodore Roosevelt, 'Far and away the best prize that life has to offer is the chance to work hard at work worth doing,'" said Hay, who majored in psychology at Wheaton and received her Master of Public Administration and a Graduate Certificate in Nonprofit, Philanthropy and Social Change from Northeastern University.
"I've had the opportunity to work with some incredible changemakers over the years, and I'm proud to say that I love what I do," she added.