Out of the classroom, into the office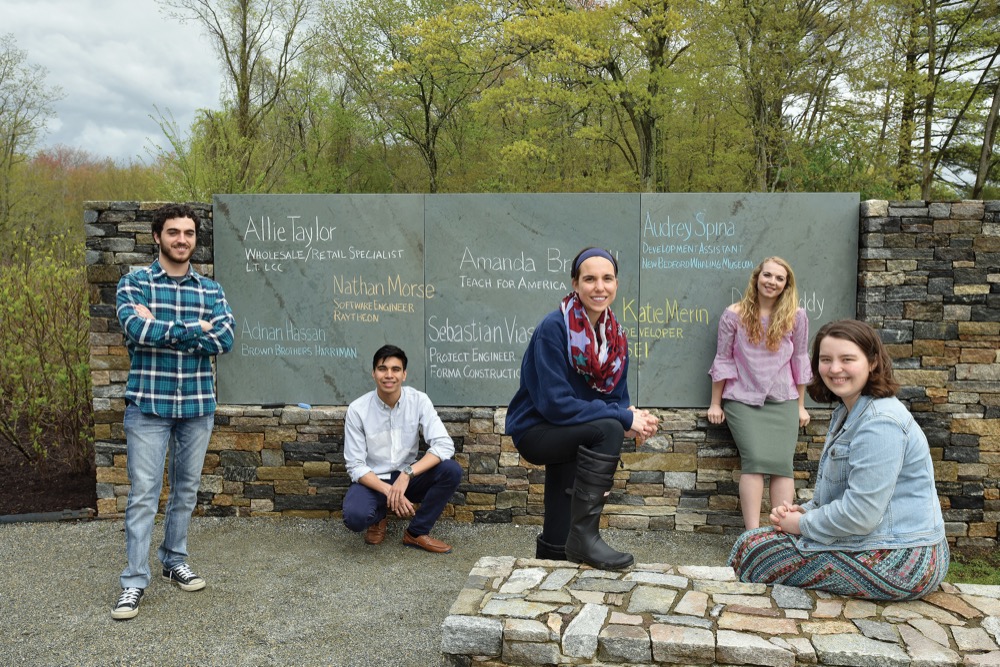 Many seniors already knew where they were headed long before they walked across the Commencement stage in May because they had secured jobs all over the country. Here are just a few.
Amanda Brazell
Economics major
Instructor with Teach For America, in Las Vegas
"I joined Teach For America with the hope that I could serve as that role model for students. I want to help encourage students and show them that hard work, dedication and passion can take you anywhere you want to be as long as you are persistent, committed and focused."
Katie Merin
Mathematics and computer science major
Wealth platform developer at SEI in Oaks, Pa.
"The major experiences that helped me get this job include studying abroad and taking an app development class that worked in Java, and being president of Women in STEM. SEI seemed most interested in finding someone who is a self-starter. As president of Women in STEM, I worked on a script for users to submit pictures to the club for the 'This is What a Wheaton Scientist Looks Like' display. Being able to talk about this and my passion for computer science helped me get the job."
Nathan Morse
Computer science major
Software engineer at Raytheon in Woburn, Mass.
"Ben Chalot [senior associate director of the Filene Center] helped me immensely in preparing my resume and cover letter and taught me how to successfully advertise my skills in an interview setting. Mark Rudenko '99 was one of my interviewers. And Devin Delfino '15, who also majored in computer science, provided me with helpful information about work life at Raytheon. A big thank you to all these people and Wheaton for developing my skills to where they need to be."
Audrey Spina
Art history and English double major
Development assistant, New Bedford (Mass.) Whaling Museum
"The many internships I have completed while at Wheaton have been instrumental in my job search. Employers—especially those at the whaling museum—have been impressed with my level of experience from internships and volunteer opportunities."
Sebastian Viasus
Physics major
Project engineer, FORMA Construction, Seattle, Wash.
"The owner of the company is a Wheaton physics alum [James "Jim" Phillips '98], and he has hired a physics major from Wheaton in the past. As a project engineer, I will be a liaison between the architects, designers, engineers and the subcontractors. I am excited about working with people from all different backgrounds and learning about the industry."
Allie Taylor
Business and management major
Wholesale/retail specialist for L.T. LLC
"It was not until my sophomore year that I took 'Fundamentals of Business' and realized that business was definitely for me. I not only found a passion in this major but I also discovered that I am good at it as well."
Adnan Hussan
Bioinformatic; business and management double major
Systems at Brown Brothers Harriman & Co.
"I'm looking forward to learning about the corporate environment, improving my computer and analytical skills, and, hopefully, moving up in the firm."