Opening doors to community engagement
As a recent grad, Cassandra "Cassie" Peltola '14 knows well the hustle and bustle of student life.
But making time to volunteer reaps many benefits, says the new assistant director of community service and engagement.
"If you have any extra time, volunteering does make you feel good. You get a little extra career experience out of it, and it helps you become more passionate about the world you live in and motivates you to become more engaged," she said.
Peltola works in the Office of Service, Spirituality and Social Responsibility, housed in the basement of Cole Memorial Chapel. The door is open for students seeking volunteer experiences in schools and nonprofits, she said.
"I want students to know that I want to help them reach their goals and get the experiences they are looking for through community engagement," she said.
Peltola also would love to engage in conversations with students. "I'm interested in having discussions about the world and how things work; it forces you to identify a community problem, break it down so you can get to the systemic root of it, and better understand your role as a globally responsible citizen," she said.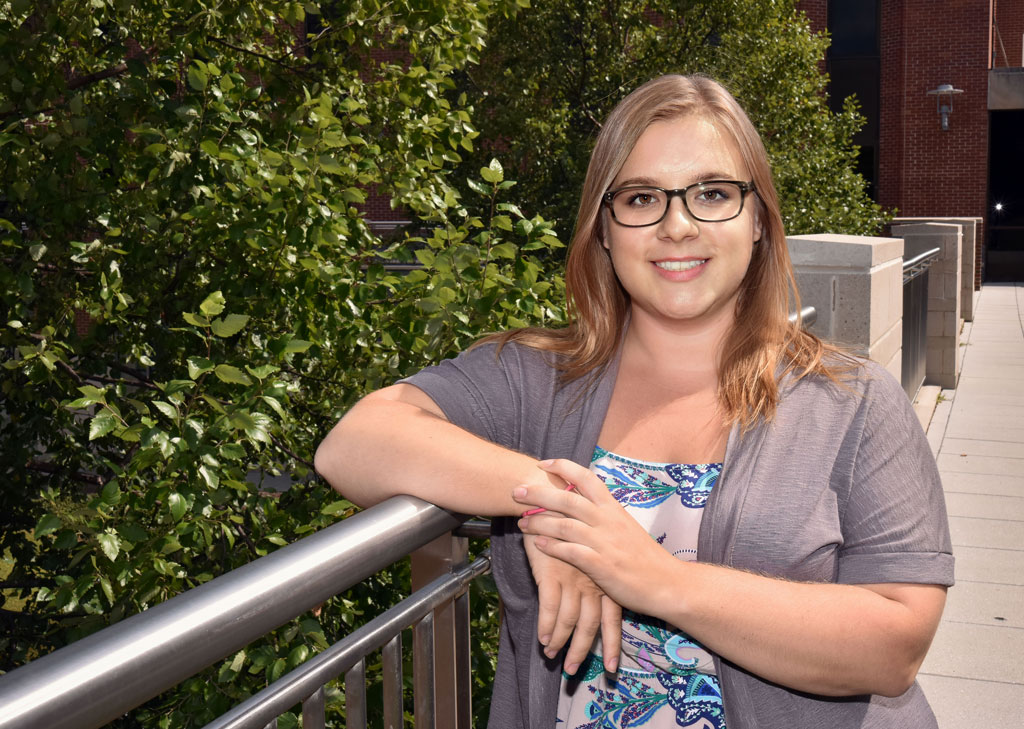 Peltola, who earned bachelor's degrees in psychology and English, joined SSSR as a full-time Wheaton staff member this fall after spending two years working on campus as a MACC AmeriCorps volunteer.
As a Wheaton student, she worked various jobs on campus including professional resources coordinator for the Class of 2014 at the Filene Center, psychology tutor, and positions ranging from resident advisor to senior resident advisor. She also served as the president of the student Psychology Club.
Following graduation, Peltola originally planned to work full time at a women's substance abuse rehabilitation clinic, but couldn't pass up the opportunity to explore her passion for education both on a college campus and with public schools.
Last semester, thanks to her recruitment efforts, 67 Wheaton students tutored and mentored children in the Norton public schools and Head Start, contributing more than 800 hours of community service. This success stemmed in part from the required participation of students in Nursery School Director Marge Werner's "Teaching and Learning" course, she said.
Now, as assistant director of community service and engagement, Peltola hopes to augment these efforts—connecting students to schools in other communities, like Taunton, and forging partnerships with more nonprofits. As part of this effort, she is working to add a community partner page on the Wheaton web site for organizations to share their needs.
She'd also like to find ways to build upon faculty engagement.
"One of the best ways to make community service meaningful is to set students up in a community project or service-learning project in the real world, but with the guidance that comes with being in a related class," she said.
Also, Peltola wants to help student clubs and organizations undertake their project ideas.
"We want to work with community partners to help ensure these projects are intentionally designed to include learning outcomes for Wheaton students. Instead of putting Band-Aids on some of the problems we see, we want to empower students to identify or address the underlying issues behind these problems so they can practice coming up with sustainable long-term solutions," she said.
In the meantime, she wants to hear from students who want to connect to the larger community outside of Wheaton.
"Students are always welcome to come meet with me," she said, noting that space has been set up in her office for this very purpose. "It's an open door."