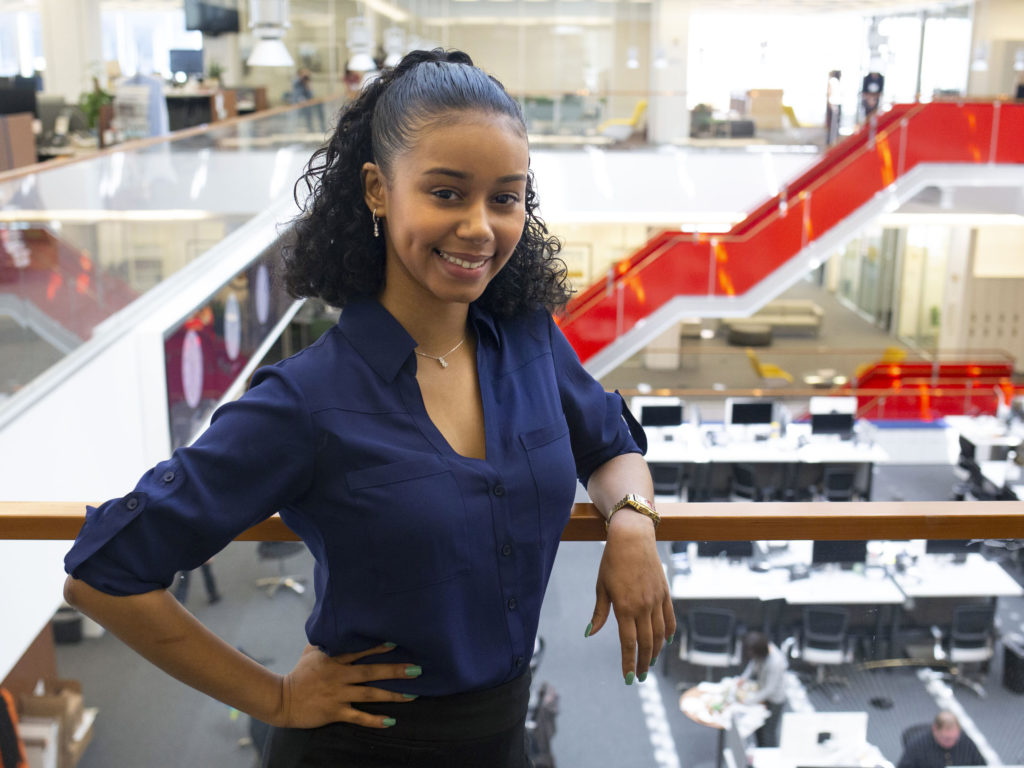 A little motivation and inspiration can go a long way.
Case in point: Caitly Reynoso '19, who developed a habit of writing down inspirational quotes—specifically bits of journalism-related advice and wisdom—in visiting instructor Ted Nesi's "Journalism" course.
"I vividly remember the 'clicking' feeling I would get any time he shared something fundamental to our mutual passion, journalism," she recalled.
Eventually, she started placing the quotes right above her desk so she could see them every morning and while doing homework at the end of the day.
"By the end of the semester, when I was writing cover letters and interviewing for big news networks, the quotes became a source of support and encouragement for me," she said.
Months later, it's clear her encouragement paid off. After graduation, Reynoso secured an opportunity as a reporter for the prestigious two-week intensive program, the Student Journalism Institute, with The New York Times. Not long after, she joined "CBS This Morning" in New York City, where she is currently a full-time broadcast associate.
Through the Student Journalism Institute, Reynoso wrote a profile and a news article; the latter delved into the extensive and inefficient experiences tenants endure after entering the housing court system in Bronx, N.Y.
In June, she joined "CBS This Morning" as a broadcast associate on the fact check team.
"I review all of the scripts that air on the Emmy-award winning morning show. I work intimately with producers of all levels to ensure that the stories we deliver to our nationwide audience are factual and accurate," she said.
Reynoso, who majored in film and new media studies, said that her professors, including Associate Professor of English Talitha Espiritu and Nesi, as well as internships and learning opportunities at Wheaton, helped fuel her success.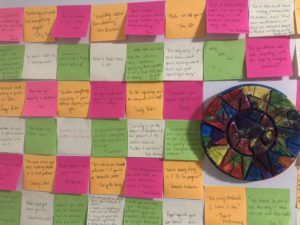 Before Reynoso took Nesi's journalism course, she worked with him as an intern at WPRI Channel 12 in Providence, collaborating with the station's reporters to research, gather video and conduct interviews for stories.
"Caitly was one of the most exceptional students I have encountered, both in the classroom and as an intern. She was an instant favorite of my newsroom colleagues when she interned at WPRI. She was interested in journalism for all the right reasons and took to heart its purpose as a discipline of verification," said Nesi, a reporter at WPRI who graduated from Wheaton in 2007.
Diana Pinzon, who worked at WPRI at the time of Reynoso's internship (she is now a producer at WCVB-TV), described Reynoso as "just the right mix of confident, humble and eager."
"Out in the field on a very busy election night, she quickly proved that she could be trusted with important tasks, and I was able to rely on her to complete them successfully. She often took the initiative to come up with her own ideas, troubleshoot and help me do my own job better," Pinzon said.
So far, Reynoso said she is thriving at her new role at CBS. The inspirational quotes still come in handy.
"At a check-in with my supervisor, I found myself reciting the quote 'The only obstacle I have is me' while discussing where I see myself moving forward. My supervisor responded, 'I'm so glad you said that, yes, exactly!' very enthusiastically. To some, this quote may seem cliché or common knowledge, but it helped me stand out in moments like this," Reynoso said.