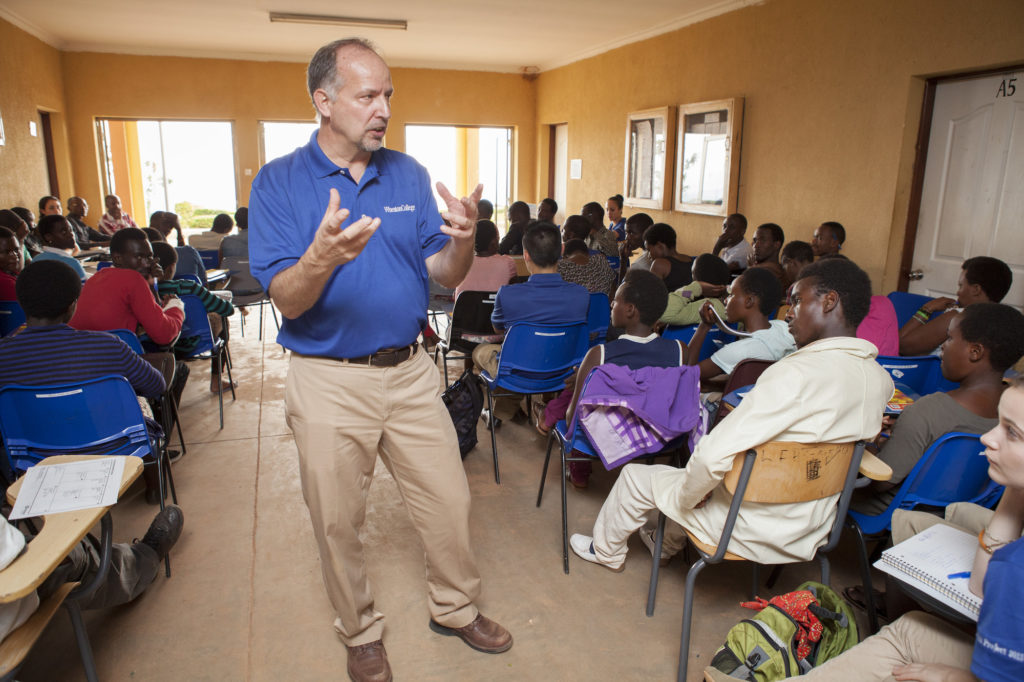 President Hanno reflects on the work of social innovation
A website devoted to promoting entrepreneurship and social innovators recently published an interview with President Dennis M. Hanno about his work in Africa as part of the platform's focus on innovation in education.
The article published by IdeaMensch focuses on President Hanno's independent nonprofit Idea4Africa, which organizes and leads workshops on leadership and innovation for high school students in sub-Saharan Africa.
"When I saw how much young people in Africa were clamoring for a different way of thinking about solving problems, I realized that concepts that we employ in teaching leadership and innovation in higher education in the U.S. would be applicable there," Hanno told the website. "Our goal is to help develop the next generation of problem solvers, change makers and critical thinkers who will make a difference in their countries."
Idea4Africa not only benefits the African high school students it serves but also provides life-changing teaching and learning opportunities for Wheaton College students who assist President Hanno in leading the program. As many as 14 students travel with the president each summer and winter to facilitate workshops on leadership, after having studied the program on the Wheaton campus.
Under President Hanno's leadership, the college has launched a number of initiatives to support students who are interested in social entrepreneurship projects. Based in a new center, the WIN Hub, the programs offer a wide variety of opportunities for students to develop skills as well as business ideas. For example, in partnership with the Global Center for Social Entrepreneurship Network (GCSEN), the college offers a semester-long institute in which students are able to develop, refine and launch a business idea.
This year, the college received a $10 million gift that will strengthen the institution's position as a leader in integrating social entrepreneurship education into the study of the liberal arts and sciences. Among other things, the gift establishes an endowed faculty chair for social entrepreneurship—exceedingly rare among liberal arts colleges—as well as provides funding to create a dedicated space for Wheaton's social innovation programs and complementary offerings.
"For me, the key is recognizing that opportunity is everywhere," President Hanno told the website.