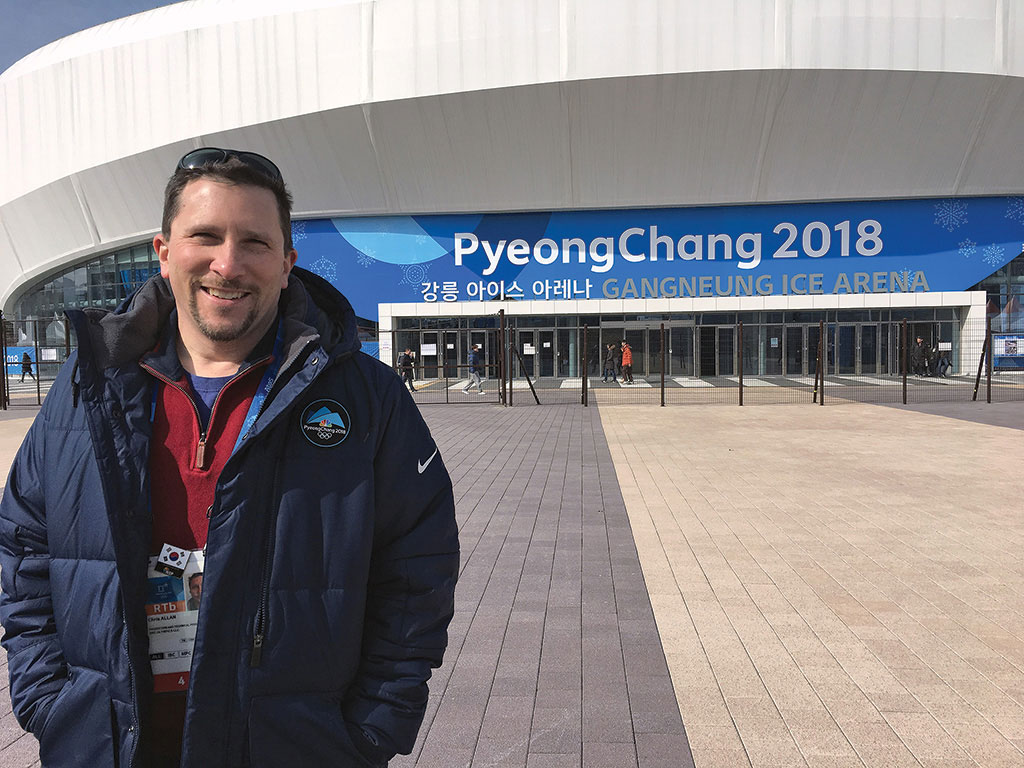 Behind the sounds of victory and defeat at the Winter Olympics in PyeongChang, South Korea: Wheaton's very own Christopher "Chris" Allan '92.
The alum traveled across the globe to serve as NBC's lead audio mixer for the Olympics telecast at the Gangneung Ice Arena. Allan, who majored in history at Wheaton, was responsible for the broadcast sound for the men's, women's, pairs and ice dancing figure skating events, as well as the short track speed skating event.
His wife, Patricia "Patti" Harrington Allan '95—a studio art major at Wheaton who currently serves as marketing director for Alantra—penned a story in the Hometown Weekly of Medfield, Mass., about her husband's latest adventure and his first foray into working at the Olympics.
According to her story, Chris worked up to 20 hours per day. Days when speed skating and figure skating both aired at the same time were especially challenging and long. Chris stayed at the Media Village, which was a 20-minute bus ride away from the ice arena.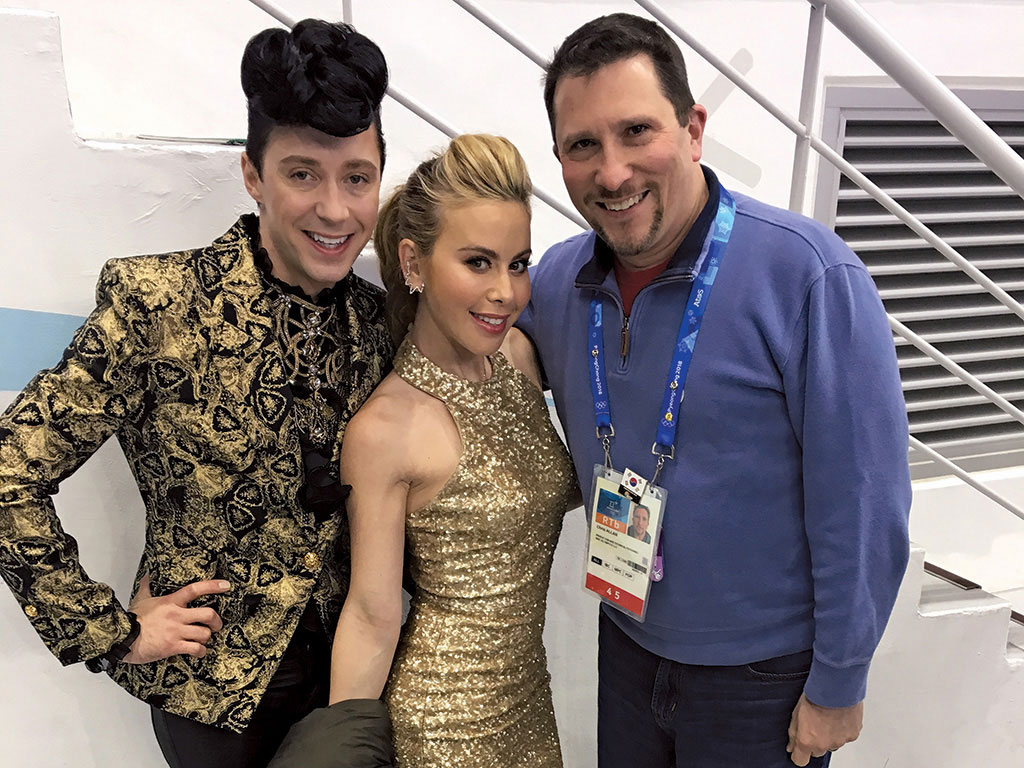 "This year, we embedded special microphones in the ice to pick up the sounds from the blades. It's a balancing act," Allan said in the article. "I have to mix the right levels for the ice sounds, the crowd noise, the music selections and the commentators when preparing the final sound you hear on air, but we are receiving great feedback from NBC as well as the Twitterverse."
One of the highlights of the gig? Getting to "bedazzle" the headsets and microphones used by skating commentators Tara Lipinski and Johnny Weir. (He even managed a photo with the two.)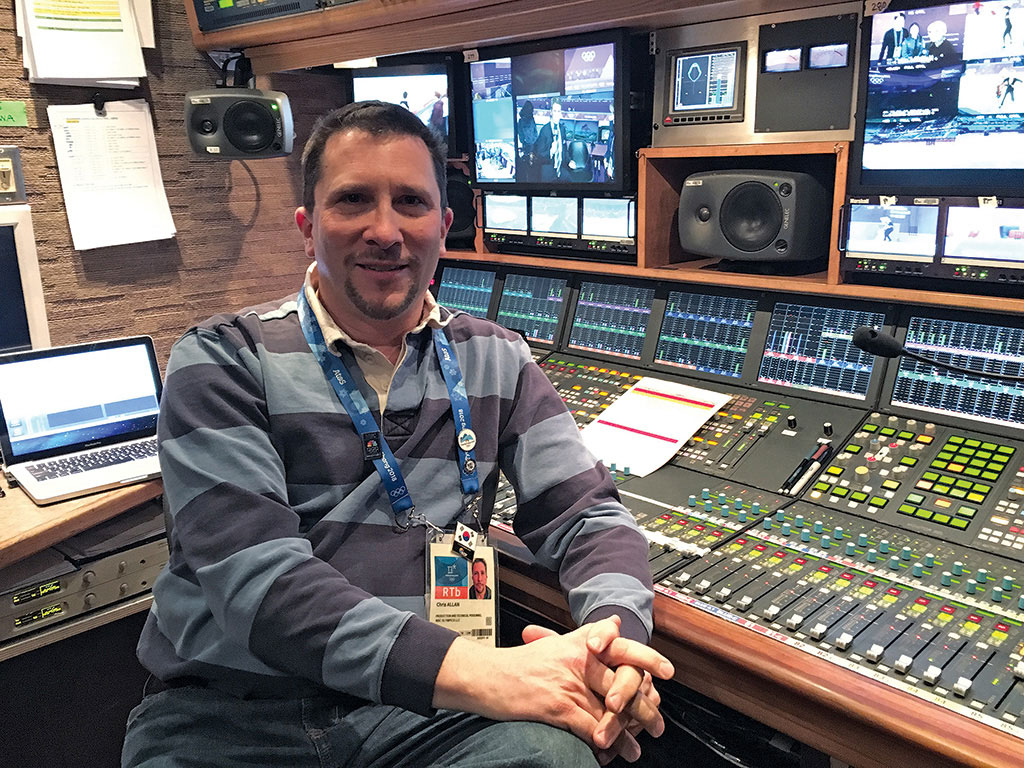 "This is a lifelong dream, working at the Olympics," said Allan, a freelance audio engineer whose clients include Kraft Sports Productions, the television network of the Patriots, and ESPN.
Back in Massachusetts, Patti said having Chris in South Korea made it easier to persuade their children (ages 9 and 5) to watch the Olympics at night. "They would always ask if we were watching 'Daddy's show,'" she said.
For her, experiencing the Olympics is not only about watching the sports, but listening. "I really think hearing the skaters' blades as they skim across the ice adds so much to the performance. It's almost like you are there," she said.
This is not the only time Chris has traveled abroad for his profession. In his current role as lead traveling audio mixer for the U.S. Major League Soccer through ESPN, he has worked in several countries. He won an Emmy for the 2010 World Cup broadcast in South Africa.