Nick Fradiani '08 wins 'American Idol'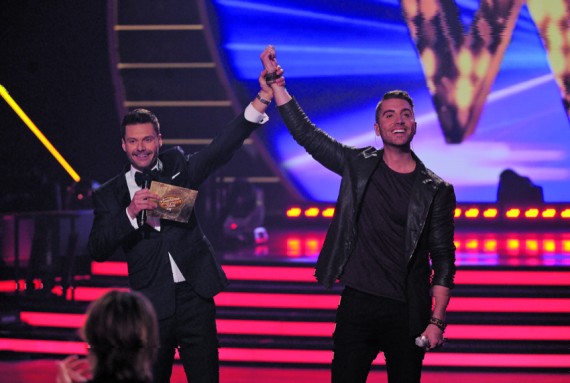 Nick Fradiani '08 is the new American Idol.
After facing off against fellow finalist Clark Beckham on Tuesday, May 12, Fradiani was declared the victor during the Fox TV show's season 14 finale on Wednesday, May 13.
The announcement came at the end of a two-hour show, with both Fradiani and Beckham standing at the center of Hollywood's Dolby Theatre stage.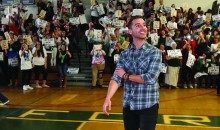 "Thank you so much. Today has been the best day of my life," said Fradiani, shaking his head at the surprise of his win and mouthing the word "wow."
The Wheaton community cheered him on every step of the way, including on social media.
"Nick was one of my closest friends at Wheaton, and we've remained good friends for over a decade now," said Justin Brown '08. "It has been amazing to watch his career steadily blossom and see his hard work pay off. Following his 'American Idol' journey has been so exciting, and my wife [Melanie Sosinski Brown '10] and I have been watching every show with bated breath.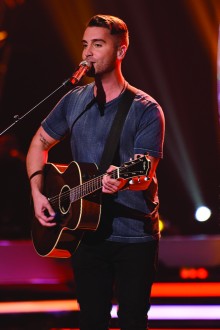 "We were honored to have him sing at our wedding in July, and it was incredible to see more than 25 Wheaties on the dance floor," Brown said.
The finale featured performances from Echosmith, Fall Out Boy, Jamie Foxx, Pitbull and others.
On Tuesday, Fradiani sang Matchbox Twenty's "Bright Lights," Jason Mraz's "I Won't Give Up," and an original song, "Beautiful Life," the "coronation" song he also performed in the finale in celebration of his win.
Fradiani, a Guilford, Conn., native, earned a degree in U.S. history from Wheaton in 2008. As an undergraduate, he was a regular at The Loft and The Lyons Den, performing solo and with various student-led bands.
Now he is performing across the country with the rest of season 14's top five contestants in the American Idol Live! tour.