New leadership for Alumni Association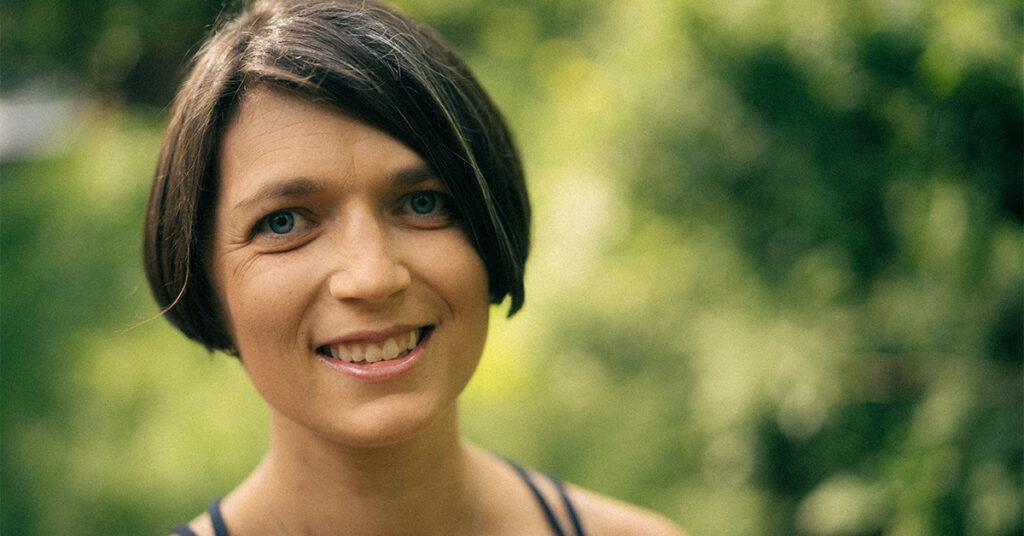 Kathryn 'Katie' Leiby Schneider '06 hopes to encourage volunteerism
Since graduating from Wheaton 15 years ago, Kathryn "Katie" Leiby Schneider '06 has embodied what it means to truly advocate for and support her alma mater. Now she is poised to make an even greater impact as the new president of the Alumni Association, which boasts more than 19,000 members.
As an alumna, Schneider has proven herself the consummate volunteer through roles including nominating chair for the Alumni Board of Directors, committee member for her class's 10th Reunion, co-president of the Wheaton College Tri-State Alumni Council, member of the Alumni and Parent Admission Committee and regional contact for the Filene Center for Academic Advising and Career Services.
"I tell people that Wheaton's impact on my life didn't stop when I graduated. The experiences I have had as a volunteer have been integral in shaping who I am, personally and professionally, and have given me incredibly valuable relationships. As president, I hope to encourage more Wheaton alumni to join me as a volunteer and keep Wheaton as a part of their past, present and future," said Schneider, whose three-year term began on July 1.
Schneider majored in theatre studies and dance at Wheaton and received her master's degree in nonprofit management from Columbia University. She now serves as the director of development and special events for Hope & Heroes, which supports life-saving work on childhood cancer and blood disorders at Columbia University Irving Medical Center.
"Wheaton's influence on my life is weaved throughout. As a student, classes with theater professors Stephanie Burlington Daniels '97 and David Fox; being able to direct a play my senior year; and my time as a resident advisor all gave me lessons and experience that I still use every day," she said.
Early during her career, Schneider worked in professional theater before pivoting to theater education nonprofit management. She eventually worked for an international education NGO, through which she gained experience collaborating with a board of directors and high-level donors.
Around that time, she connected with her administrative advisor from Wheaton, Heather Corbett '86, and through her encouragement became an active alumna. She soon discovered a passion for fundraising.
"It was through volunteering at Wheaton that I realized that I wanted to be professionally fully focused on fundraising and donor relationships. I've now been solely focusing on fundraising for 11 years," Schneider said.
"What I love about my job is that you are giving people the opportunity to impact something meaningful to them. It's the same thing at Wheaton. I've been able to meet alumni who are generations older than me, learn from their experiences and help them reconnect with the college. I've also gotten to know younger alums, and watch them blossom. We all have that common experience, and we owe it to Wheaton, and I want to help them see that and connect and give back to the institution that has given to them. Also, it feels good to give back," she said.
Schneider said she is hopeful for the year ahead, and for the future of Wheaton.
"With every challenge that has arisen, the Wheaton community has continued to show its resilience and willingness to step up—from everything happening to keep people on campus safe, to the many ways that Wheaties around the world are impacting their communities. I know we have work ahead of us, but I know anything is possible and am excited for what the future holds," she said.