Wheaton welcomed three new tenure-track faculty members in fall 2015. Assistant professors Brad Bishop and Aubrey Westfall joined the Political Science Department, and assistant professor Nancy Scott joined the Business and Management Department.
Bishop came to Wheaton after teaching at Northern Illinois University and has also worked in newspaper and television journalism. He holds a bachelor's degree in media arts and design from James Madison University, a master's degree in political science from Fordham University, and a Ph.D. in political science from Duke University.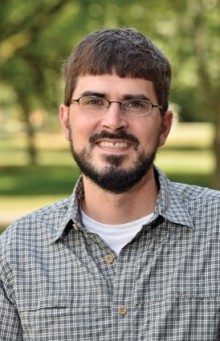 "I think politics is a fascinating subject, but one that is misunderstood by most people, even those who find it interesting," Bishop said. "Research in our field has helped me to understand why the policymaking process is so dysfunctional and why the public's view of its government is so grim."
In addition to being drawn to Wheaton's focus on student learning, Bishop has close ties to the college: both his grandmother, Mary Hussey MacBride '39, and his great-grandmother, Gladys Goodhue Hussey, attended Wheaton.
Bishop said he is eager to help his students develop critical-thinking skills and to become skeptical about the claims other people make. He also hopes they take advantage of the exceptional learning environment.
"You are surrounded by people who are experts in their fields," Bishop said. "The opportunities to build skills and knowledge at a place like Wheaton are virtually unlimited."
When he's not teaching, Bishop enjoys exploring the outdoors—he has backpacked the entire Appalachian Trail and has hiked across the American West as well as in Alaska and New Zealand.
Prior to arriving at Wheaton, Westfall taught political science at Virginia Wesleyan College. She holds a bachelor's degree in political science and philosophy from Westmont College and a master's degree and Ph.D. in political science, with concentrations in comparative politics and international relations, from the University of Colorado.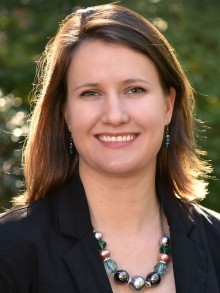 "When I started college, I was interested in political science because I thought it was the study of how to make a difference in the world through existing political institutions," she said. "The reality is so much broader: Political science is the study of collective decision-making, which means it touches on every aspect of human interaction and is open to a wide range of avenues for making change. This provides great scope for my intellectual curiosity."
Westfall said she was drawn to Wheaton's reputation for academic excellence and wants her students to learn to think critically as well as develop empathy.
"Critical thinking is more than just being skeptical; it involves approaching a problem with an open mind, giving equal weight to all relevant experiences and explanations, and then skillfully analyzing and synthesizing information to reach a conclusion about the best belief or course of action," she said.
Outside of the classroom, Westfall is a classically trained vocal performer as well as a fan of Regency-era historical romance novels.
Nancy Scott
Before Wheaton, Scott worked in leadership development with the University of Tennessee's Graduate and Executive Education program and the Tennessee Assessment Center. She holds a bachelor's of business administration from Henderson State University, an M.B.A. from the University of Central Arkansas, and a Ph.D. in industrial and organizational psychology from the University of Tennessee.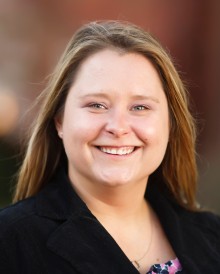 "I decided to become an educator because this field enables me to make a lasting impact through working with the leaders of tomorrow," Scott said. "It's exciting to be able to use my experience and knowledge in the classroom to challenge and stretch students' thinking. Plus, I'm able to learn and grow on a daily basis from my interactions with students."
She was inspired to go into this particular field by her father, an entrepreneur with what she calls a "great passion for business." She was drawn to the Wheaton business and management program's entrepreneurial feel, and its grounding in interdisciplinary study.
"I believe that having the opportunity to grow a business program within a liberal arts context will help create well-rounded, diverse-thinking business leaders of the future," she said.
Scott said she hopes her students learn the importance of being able to understand and work with people.
"Respect, communication, showing appreciation, honesty and hard work will contribute greatly to their future success," she said.
Her extracurricular activities include visiting as many countries and Major League Baseball stadiums as possible.