Walter F. Caffey III joins Wheaton this September as vice president for enrollment, student aid
This September, Wheaton College will welcome new Vice President for Enrollment and Dean of Admission and Student Aid Walter F. Caffey III.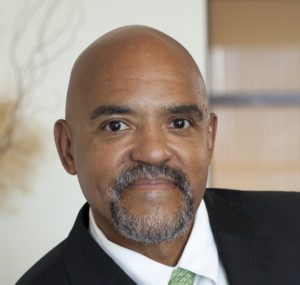 Caffey comes to Wheaton from the University of New Haven, where he has served for four years as the vice president for enrollment management, excelling in student recruitment, institution-wide collaboration and student-centered strategic enrollment planning. Among his many accomplishments, he helped bring in the three largest classes in university history and was instrumental in developing programs that expanded support for first-generation and underrepresented students.
"Walter brings considerable expertise to further strengthening the college's recruitment of prospective students and their families, both locally and globally," Wheaton President Dennis M. Hanno said, in announcing Caffey's hiring. "Many of the faculty, staff and students who participated in Wheaton's search noted Walter's thoughtful and strategic approach to the challenges of student enrollment, as well as his active listening, storytelling and collaborative style."
Prior to his tenure at the University of New Haven, Caffey spent 16 years working in enrollment at Suffolk University, including four years as vice president for enrollment planning and management, where he helped to grow enrollment and improve retention and graduation rates, as well as improve student diversity and programs supporting first-generation students.
Caffey also has served in admissions at Dean College and Northeastern University and as registrar and director of institutional research at Massachusetts General Hospital Institute of Health Professions.
Caffey holds a bachelor's in sociology from Rhode Island College and a master's of public administration from Northeastern.
"Walter knows very well the power of the broad education that Wheaton offers," President Hanno said. "He is an active advocate for diversity, equity and inclusion and has grown his university's underrepresented student population to an all-time high of 26 percent of the student body."
Caffey, who starts September 3, said he has been impressed by the Wheaton community and is excited for the opportunity to support the college's forward momentum, as Wheaton this fall adds a new residential hall to support growing student enrollment.
"I am eager to join Wheaton's already strong leadership team and to support the college in its mission of being a collaborative, academically vibrant community that values a diverse world," Caffey said. "In all my conversations with faculty, staff and students, it is clear that Wheaton College truly puts students first."