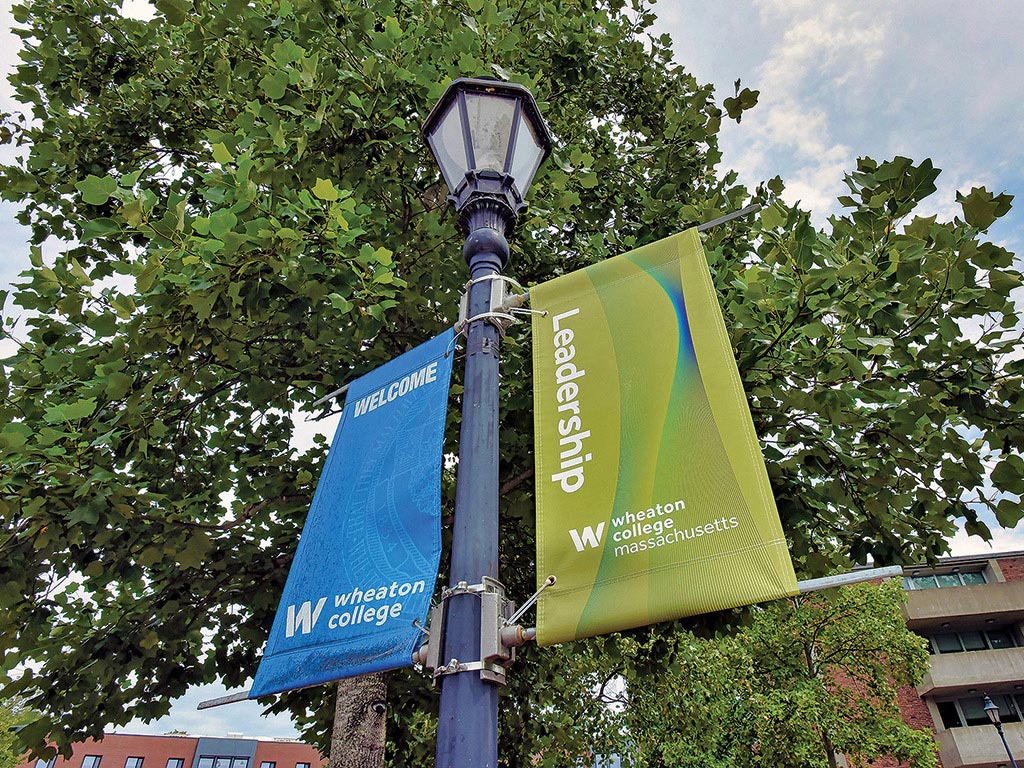 In 2016, when we approved a comprehensive strategic plan based on the collaborative conversations of our entire community, none of us foresaw this global pandemic that has created so many challenges. What we could see in Wheaton's future, however, was a need for growth in myriad ways to broaden our reach and expand opportunities to provide our distinctive liberal arts education.
Growth is critical to successfully navigating our way forward—growth in our student population, curriculum and programs, as well as in our mindset and willingness to continue to create innovative solutions to major problems, including racial injustice.
There are three key components to doing that. Two involve focusing on issues of current importance on every college campus: creating an anti-racist environment and addressing the health and wellness needs of the entire community. The third is about long-range planning—exploring ways to expand the portfolio of options for students currently at Wheaton as well as for future students.
The work around anti-racism is already underway. At the fall Opening Convocation, I, as well as Provost Renée T. White, called for the entire campus community to do this work. Departments, divisions and individuals currently are pursuing related goals. These efforts involve creating the systems, organizational structures, policies and practices across campus to build a more equitable community.
For example, the Center for Collaborative Teaching and Learning is providing inspiring guidance on becoming an anti-racist educator, through workshops and a web presence. Diversity, Equity and Access Leadership, which was created in 2018 to oversee diversity and inclusion work on campus, has developed 10 action steps that the college is following for progress toward racial justice.
We know that this challenging work demands consistency and ongoing commitment. It is imperative for us to be better on this front for the future of the institution as well as for the world into which we are sending our students.
Throughout the pandemic we have relied on our institutional values to guide our decisions. At the forefront has been the health and safety of our community. We need to continue to keep this in mind long beyond the pandemic. In light of that, I have charged a group of faculty, staff, students and alumni to develop a strategic plan for health and wellness that will guide our program development and investments in this critical area.
The pandemic has brought public health into the spotlight on a global scale. But long before the impact of COVID-19, a team of faculty and staff had begun to explore an expansion of our academic programming in this realm. Now, that team is intensifying its work.
During the next year the team will be exploring ideas for new programs that are both aimed at staying true to Wheaton's mission as well as meeting anticipated demands of current and future students. The team already has identified some possibilities to consider in the fields of public health, social justice and communications.
The goal will be the same as when we created the Compass curriculum that began in the fall—to continue to align the liberal arts to professional and post-graduate opportunities as students follow their passions.
We are fortunate that a five-year challenge grant is providing us with the resources needed to develop and launch these new initiatives.
During the past five years, Wheaton has been growing—from 1,500 students to more than 1,700. Much of that growth has taken place because we added new programs like the business and management and film and new media studies majors. That is encouraging as we again dig into how to build similar success.
Wheaton has grown in size and reputation over its long history by being innovative. That same spirit drives change here today and will position us even better for the future.