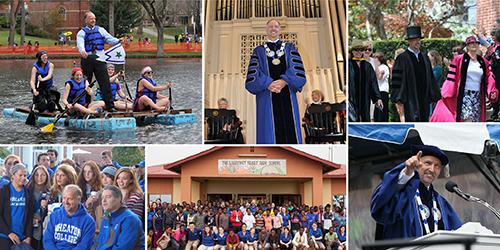 Only six days remain in our fiscal year and the Wheaton Fund goal is in sight. With your help, we can sprint across the finish line.
I am energized and inspired by all that we have achieved working together this year. Many of those accomplishments are made possible by the Wheaton Fund, which touches every aspect of the student experience — including students participating with me in the winter break program in Rwanda; the rite of spring Head of Peacock race; and the wide range of activities, arts programs, athletics and research that received lots of attention when Fox 25 broadcast live on campus in the fall.
We are so close to reaching our goal, and it will take every one of us participating together to finish strong.
Remember, every single gift counts. I know we can do it. Will you join me?
Dennis M. Hanno
President, Wheaton College