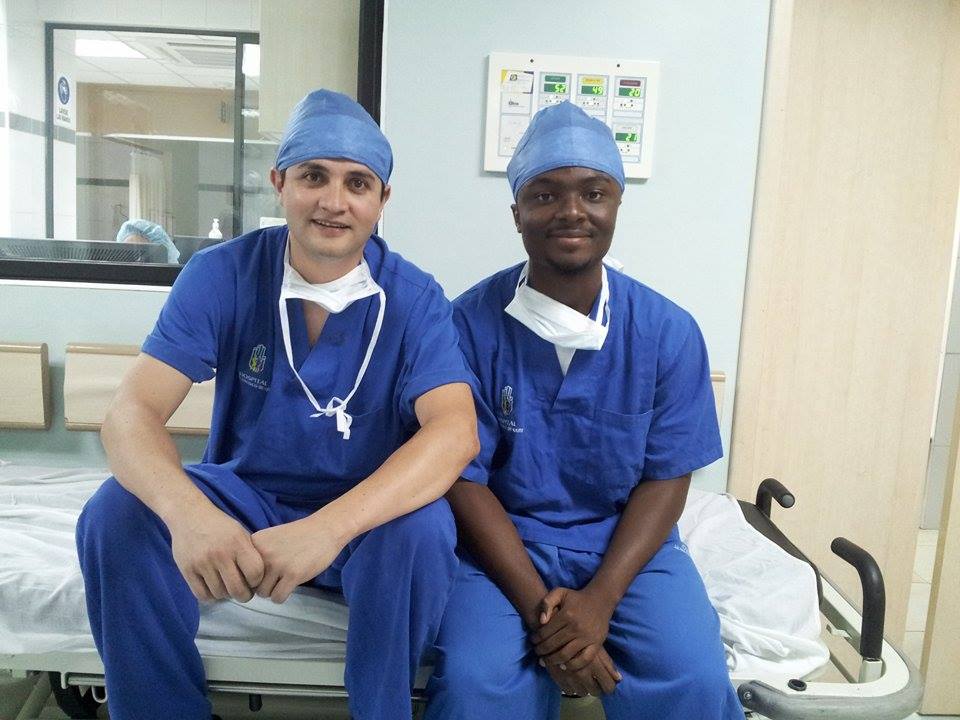 Kelvin Ampem-Darko '17, an aspiring physician with an interest in reducing health disparities in developing countries, traveled to Ecuador this past summer to immerse himself in hospitals and a kindergarten classroom.
The neuroscience major made the journey as a recipient of Wheaton's Davis International Fellowship program, which supports experiential learning opportunities abroad that link to academic and career goals.
"Working in an inherently low-resource and culturally dissimilar environment will enable me to not only be creative in problem solving, but also demonstrate resourcefulness in an environment of scarcity. These are elements I consider vital to my future career in medicine," he wrote in his fellowship application. This experience also builds upon his research work in Wheaton's chemistry department, where he is developing and co-creating experimental procedures for photochromic molecular modification and synthesis.
During the five-week trip, he worked for one week in a kindergarten classroom, and then embarked on clinical rotations in three hospitals in Quito, Ecuador's capital. Overall, he completed about 130 hours of direct clinical care.
Ampem-Darko's experience at these hospitals contrasted greatly with his previous internships at U.S. health organizations, including Split Rock Rehabilitation Center and Lincoln Medical and Mental Health Center, both based in Bronx, N.Y.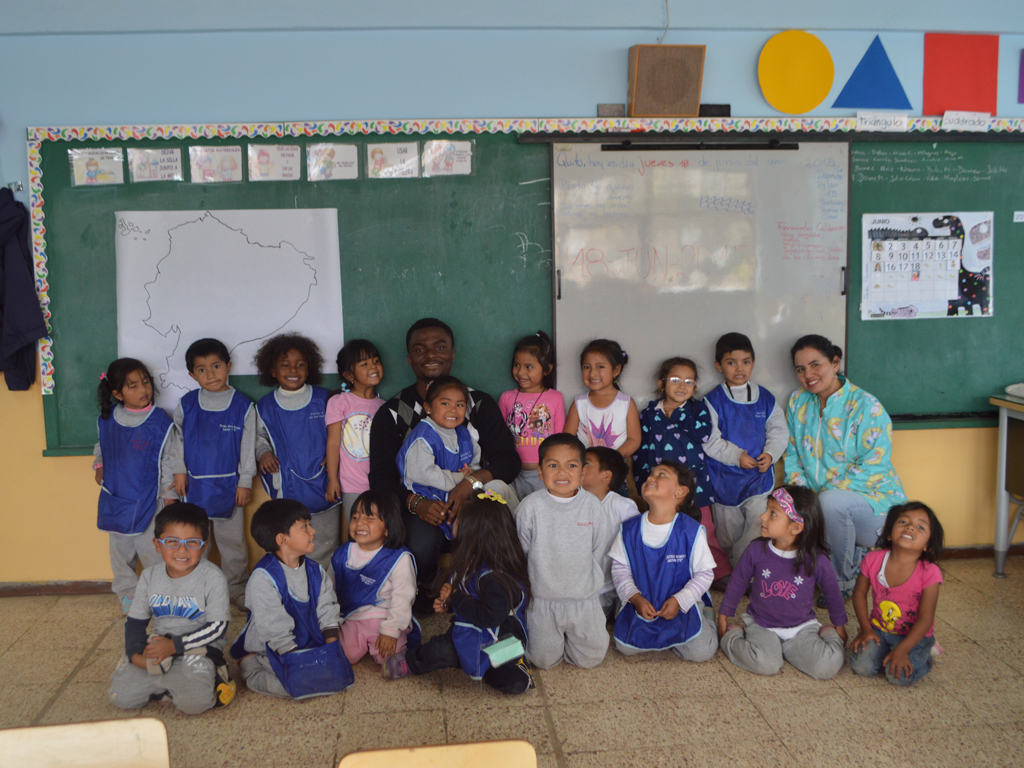 "I saw that in the practice of medicine, in all of these Ecuadorian hospitals, the doctors not only respected the cultural backgrounds of their patients, but they also did not discredit the traditional remedies their patients used," he said. "This made me acutely aware of how the cultural background of a patient population can greatly affect the care of the patients."
Also, these hospitals functioned with few resources, he said. "In Ecuador, the hospitals are arranged in three tiers. Although one of the hospitals was technically considered a second-tier hospital, it did not have any beds for admission."
At first, working outside of his linguistic comfort zone was challenging, he said. "However, it was also very encouraging because I could immediately see some improvement whenever I made the effort to use new vocabulary. Relating to patients was never really a challenge, because by the time I started my clinical rotations, I was competent in basic interactions in Spanish."
Ampem-Darko, who originally is from Ghana, said he was delighted that patients he encountered were so open to knowing him. "It was very refreshing to learn that the patients were just as interested in me as I was in them."
In his day-to-day life in Quito, he experienced many aspects of Ecuador's thriving urban culture. "The facilitators of the program did their best to get us to communicate in Spanish and they only introduced us to the local delicacies around. I can now boast of having tried at least 13 different kinds of soups."
The Davis International Fellowship is a stepping-stone to his plans to attend the Icahn School of Medicine at Mount Sinai in New York City.
"This is why going to Ecuador is important at this juncture of my education. In addition to cementing my desire to become a doctor and granting me the chance to explore my academic passions, it takes me out of my comfort zone and enables me to observe the inner workings of a health system that is completely foreign to me," he said.