Media spotlight shines on Joe Wilson, Jr.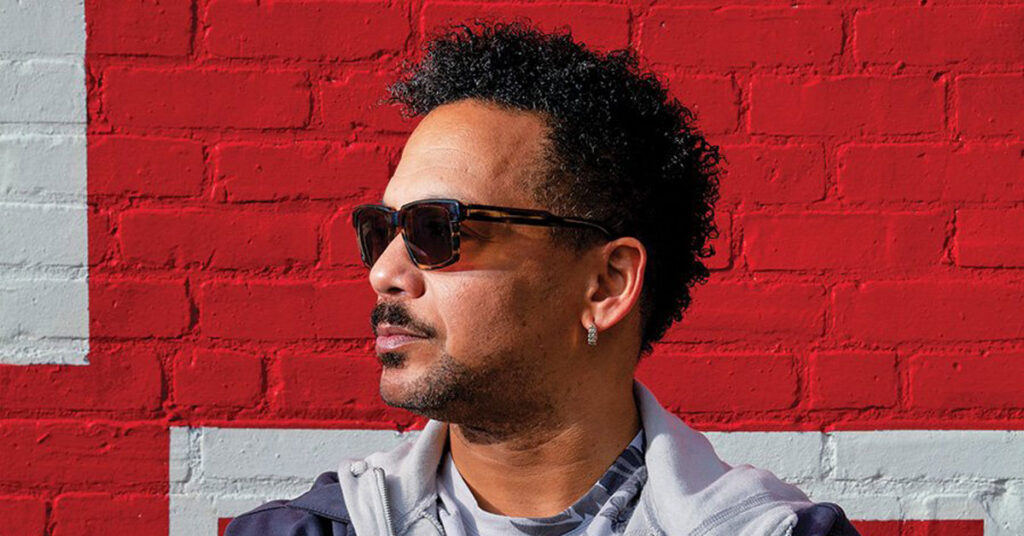 Rhode Island magazine, Boston Globe, PBS focus on work of visiting assistant professor
The spotlight has been shining brightly on Wheaton College Visiting Assistant Professor of Theatre and Dance Joe Wilson, Jr., with recent features in the media showcasing his creative work, the source of his joy, and his passion for using the stage to try to make an impact on pressing issues.
A February 7 review in The Boston Globe gives kudos to Wilson for his directing of "An Octoroon" by Branden Jacobs-Jenkins at the Gamm Theatre in Rhode Island. In the review "'An Octoroon' offers a challenging, heart-stirring look at the past and present," writer Johnette Rodriguez noted:
"Joe Wilson Jr.'s direction—he's a member of Trinity Rep's acting company — is a triumph of balance. He pulls off the delicate trick of combining melodrama, Brechtian interaction with the audience and engaging storytelling. Too often the first two elements can keep audiences at too great a distance to connect with the feelings of the characters as well as their speeches. But Wilson keeps it real." 
(A subscription may be required to read the Boston Globe article.)
Wilson, who is also an artist in residence at Wheaton, was featured in Rhode Island Monthly  in February, in the article "Joe Wilson Jr.: The Leading Man—For actor, educator and activist, all the world's a stage—one he's trying to mend and mold through the power of art."  
Rhode Island PBS "Black Joy" also included Wilson, as well as scenes of him with students in Wheaton's Kresge Experimental Theatre, in the video series that asks artists to share personal stories about their childhoods and challenges, and how art has been a source of joy in a challenging world. "I took my first acting class my senior year in college and it changed my life," he said in the video.
Wheaton magazine editor Sandy Coleman asked Wilson how all of the roles beyond the classroom relate to his work with students at the college.
"My role within the Theatre and Dance Department at Wheaton College converges with my professional work in a very immediate way. My artistic practice is in active conversation with my pedagogy," Wilson said. "By experiencing my work in such an immediate way, seeing shows that I have directed or that I am performing in, for example, my students are actively in community with art and professional art markers, but more importantly with the ever-changing landscape of the professional world. 
"I also believe that the life of a 'creative' should in no way be limited to traditional modes of artistic expression. Building community is a vital part of the life of an art maker. I am thankful for the opportunity to have a voice within the community, using my platform as a way to promote justice, reconciliation and love. Art is the bridge, the catalyst. Art is and must remain for, by and a reflection of all people."