When Professor of Sociology Kersti Yllo considered whom to invite to deliver the keynote at this year's Sociology and Anthropology Senior Symposium—her final symposium before she retired this spring after 35 years at Wheaton—she immediately thought of Derron "J.R." Wallace '07.
Wallace, who majored in sociology and in African, African American, diaspora studies, racked up quite a number of achievements and accolades while at Wheaton—including a Projects for Peace grant and a Watson Fellowship—and his record during the nine years since graduation has been equally impressive (a Fulbright, a Marshall, an award-winning dissertation and a recent interview with BBC Radio, to name a few).
"We in the department have been following his work since he left, and it's just amazing what he has accomplished in less than 10 years," Yllo said. "I also know him as a very inspirational speaker, and he did not disappoint."
Now an assistant professor of education and sociology at Brandeis University in Waltham, Mass., Wallace stood out from his earliest days at Wheaton. As a first-year student taking an introductory sociology course taught by Yllo and Professor Hyun Sook Kim, Wallace approached Yllo to ask about becoming a teaching assistant.
"I said, 'Great—we'll do the work-study, and next year when I teach the course you can be an assistant and a peer tutor,' and then he said he'd like to meet with me about it. He had come up with a whole list of suggestions for how the course could be improved," Yllo recalled.
Wallace did take the job the following year, engaging with students at the library and around campus in what he calls "impromptu teaching labs." It was only near the end of the semester that Yllo realized he had been doing the work for free—his work-study funding was already being used for a different campus job.
Wallace recalls that being paid hadn't occurred to him.
"I had a deep passion for teaching. I always have, ever since I taught my very first class as a third grade student in Jamaica," Wallace said. (He was stepping in for an absent teacher at the time and remembers it as "one of the most exciting days of my life.")
Looking back, those two moments—teaching his third grade peers and tutoring sociology students at Wheaton—were clear signs of the path ahead.
"They were both early indications that a life in the academy—as a scholar, teacher and professor—was a course that suited me well," he said. "I really was just following my passion. Thankfully, I was at an institution and in a department that could facilitate that."
Purpose-driven life
At Brandeis, Wallace teaches in both the sociology and education departments, covering a range of courses, including "Critical Perspectives in Urban Education," "Sociology of Race, Class and Gender," "The Other African Americans: Comparative Perspectives on Black Ethnic Diversity" and "Social Inequality." Though his teaching schedule keeps him busy, Wallace took some time early this spring to return to his alma mater for two separate speaking engagements—the senior symposium on February 4 and to moderate a Q&A session after a guest lecture on March 21.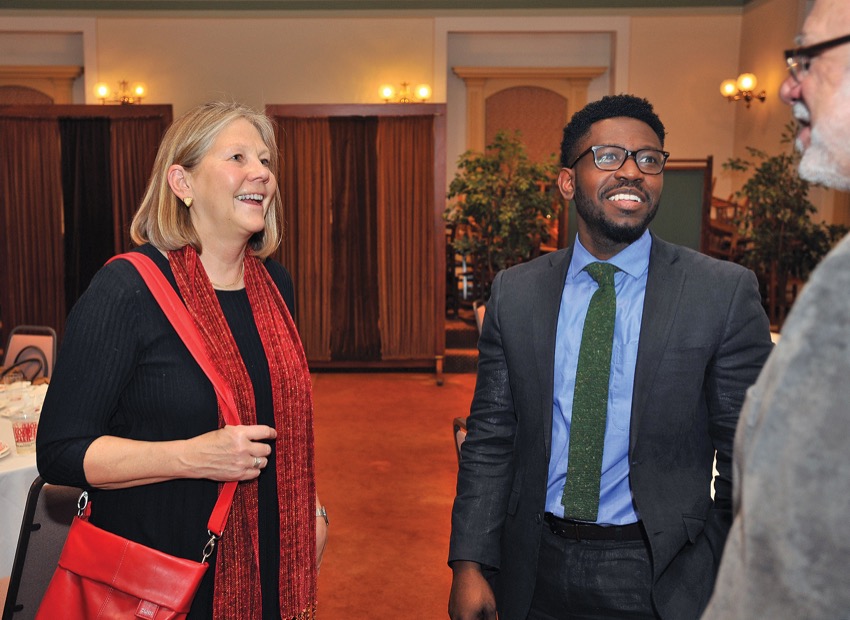 Back on campus for the first time since graduating in 2007, Wallace checked out some of his favorite campus spots, including the study carrel tucked between the stacks at Madeleine Clark Wallace Library, where he spent so much time as a student. Sitting down in the library's cozy Cole Room a few hours before delivering his keynote, the alumnus chatted about his Wheaton days and what he has been up to since graduating.
For almost two years, Wallace has been commuting to Boston from his home in the Bronx, where he and his family have lived since emigrating from Jamaica. Though he is planning a move to Boston this summer with his wife and young son, Wallace intends to maintain a connection to his hometown.
"For me, public sociology isn't simply global. It isn't simply thinking about what's going on in the Middle East; it isn't simply thinking about security issues in other parts of the world. It's about addressing those security issues right on my block, right at home," he said. "So for me it has been a choice, staying in the Bronx, and it's a choice I value. And when I go again I'm going to miss it, but I know that I'll always come back."
The term "public sociology" represents Wallace's personal philosophy and politics: that his work should be meaningful and relevant, going beyond academic conversation and actively seeking solutions to some of society's most pressing issues. It's a philosophy he has certainly lived out since even before he left Wheaton.
A Posse Scholar, Presidential Scholar and member of the Wheaton chapter of the national honor society Phi Beta Kappa, Wallace was involved in a number of activities as an undergraduate. He worked as a peer academic advisor, served as Student Government Association president, sang with the Wheaton Chorale and Chamber Singers, and became the first musical director of the Voices United to Jam gospel and R&B group, among other pursuits.
Along with nurturing his passion for teaching, Wallace's Wheaton education helped set him on a path of activism.
"Wheaton was pivotal in shaping my pursuit of justice and awakening my mind to the range of inequalities across the world, and, perhaps more than that, providing me with a set of skills and a sturdy belief that I could somehow, within the company of other leaders, address some of those structural inequalities," he said.
As a senior, Wallace won a Kathryn Davis 100 Projects for Peace grant. He used the funding to implement a literacy program and provide school uniforms for primary students in Jamaica and to establish small school libraries in Tanzania, where he had earlier engaged in research and community service on a Wheaton Fellowship.
He spent his first year after Wheaton traveling around the world on a Thomas J. Watson Fellowship. The prestigious award enabled him to study the history and modern practice of Pentecostalism in Trinidad and Tobago, Ghana, Uganda, Rwanda, Ethiopia, United Kingdom and Guatemala. It was a year filled with independence and incredible challenges, and opportunities to engage with local communities. In Trinidad, he worked with the Catholic Commission on Social Justice; in Guatemala, he helped start a soup kitchen with a local church.
"My Watson afforded me unparalleled freedom. I could do whatever I wanted. It was perhaps one of the most treasured years of my life," he said. "What I loved most about the Watson wasn't just the ease it afforded but the very significant challenges it presented."
The following year, Wallace won a Fulbright Scholarship to teach English and conduct research on education reform in Thailand. He was still working in Thailand when he received another honor: a Marshall Scholarship to study in the United Kingdom.
With the aid of the Marshall, Wallace attended the University of Cambridge, where he earned both a master's degree in educational research and a doctorate in the sociology of education. But while he valued the opportunity to immerse himself in academic pursuits, the time he spent away from the university, as a community organizer in South London, provided him with an equally valuable education.
"I would travel to South London after classes to interview scores of leaders from mosques, from churches, primary schools, medical centers—to build relationships with them and to find issues of the common good, to work on everything from affordable housing to immigrant rights to street safety to a living wage. Those were five of the most challenging years of my life," Wallace said.
Forward momentum
It was while working as a community organizer and building teams of leaders in the community that Wallace says he became a "student of justice" and came to a clear understanding of what public sociology is.
"Now in my capacity as a professor, I get to teach students about the things that I've learned. I get to hear some of the challenges they're wrestling with, which are very familiar to me," he said.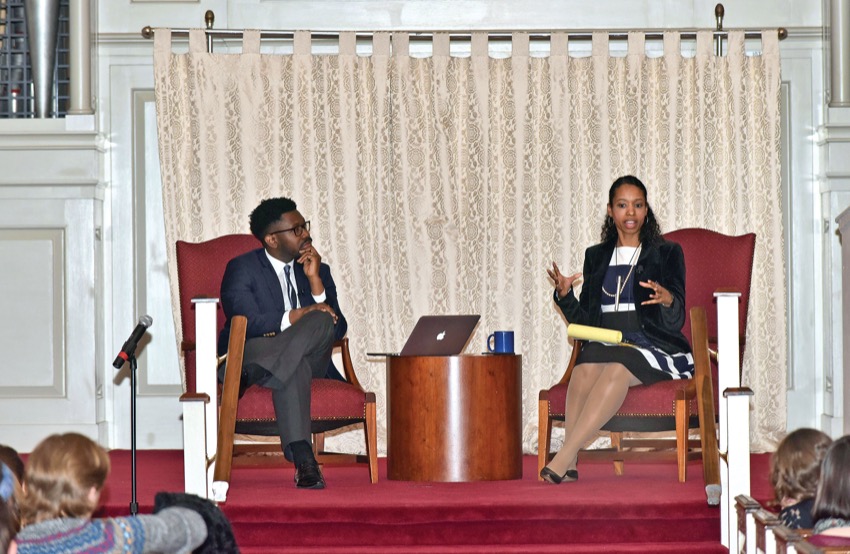 During his final years at the University of Cambridge, Wallace also worked as founding national director of graduate and fellowship programs at The Posse Foundation back in New York City. There, he mentored the next generation of Posse Scholars and helped graduating students apply for the types of awards he had received, to continue and expand their education after college.
These days, Wallace is as busy as ever, continuing to balance numerous research projects and gathering so many recognitions that he honestly, and humbly, sometimes loses track of them all.
This spring, he was awarded a fellowship from the Marion and Jasper Whiting Foundation—a program that enables professors to study away from their home institutions. Wallace will use the funding to travel to Antigua and Barbuda next winter, where he will work with the Ministry of Education on improving education in the region.
Also this spring, Wallace had an article on black cultural capital among Caribbean youth in South London published in Sociology, the flagship journal of the British Sociological Association (BSA). In July, he will present as a panelist at a BSA conference at the University of Bristol in England. He will also be interviewed this summer on the issues discussed in his Sociology piece by BBC Radio, for a social science segment titled "Thinking Allowed."
In between, he is working on a book manuscript, a comparative ethnography of black Caribbean youth in the United States and United Kingdom.
"Since the 1930s, black Caribbean youth have been deemed the high-achieving black model minority in the United States, but in the U.K. since the 1960s, they've been considered an underachieving minority. I seek to understand how the politics of place, the order of migration, and contrasting national histories give rise to different perceptions of the same ethnic group," Wallace said of his book.
The opportunity to speak at the Wheaton symposium this past February gave the alumnus an opportunity to reflect on his education and to catch a glimpse of how the next wave of graduates might impact the world.
"It was exciting to see that so many Wheaton students in their own work had been wrestling with similar questions or dilemmas, thinking about what it means to be a public sociologist or thinking through a need for public sociology," he said.
In his talk, Wallace noted the importance of continuing one's personal education beyond school, suggesting that students develop a "life syllabus."
"Throughout college, your course of study is driven by a series of syllabi designed for you. Beyond one's time at Wheaton or any other first-rate liberal arts college, one has to create a life syllabus—a list of contemporary and classical works that continue to inform and inspire the liberal arts tradition," he said.
Six weeks after the symposium, Wallace returned to campus to lead an armchair discussion with Larycia Hawkins, a former political science professor at Wheaton College in Illinois. Last December, Hawkins's decision to wear a hijab in solidarity with Muslims touched off a controversy that ended with her parting ways with the evangelical institution that shares a name but has no affiliation with this Wheaton College. Inspired by her message, Wheaton President Dennis M. Hanno invited Hawkins to speak on the topic of "embracing solidarity."
In the conversation following Hawkins's talk, she and Wallace exchanged ideas and discussed how she lived out solidarity in ways that spoke to her religious traditions, political convictions and demands for social justice.
"The main point I walked away with from her lecture was how important it is to actively engage difference," Wallace said. "I think the fundamental request from students on college campuses, and the fundamental demand of the global economy, is that we prepare the next generations to broadly and deeply engage difference."
For Wallace, the conversation offered yet another opportunity to continue on a path he has walked since his earliest days as a student: learning, teaching and pursuing meaningful work in his life.
Though she retired this spring, Yllo said she plans to keep in touch with Wallace and looks forward to seeing what he does with his next 10 years, and beyond.
"There are just so many levels of activity, from the very high-touch connection of working with various boys' groups to mentoring Posse graduates to his serious intellectual analysis of issues of race, gender and education. He covers it all," she said. "It's amazing."