Marvels in the micro world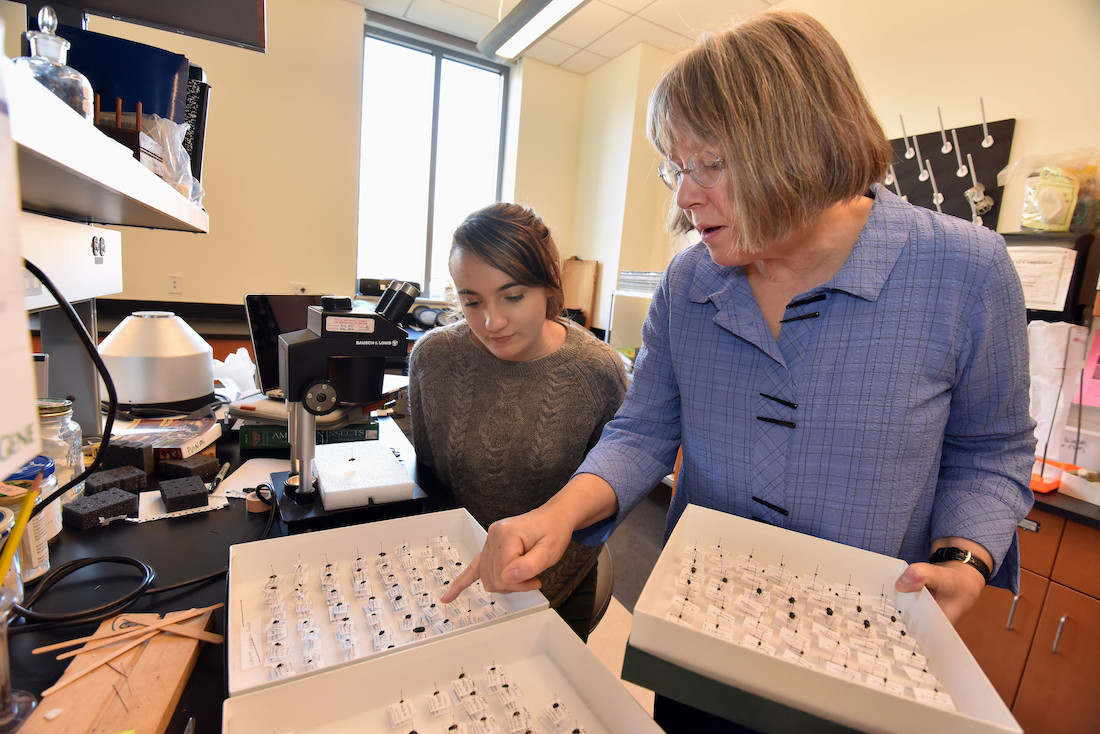 Whether it's amphibians or insects, the smaller creatures that inhabit our planet fascinate Hadley Biagiotti '16.
The biology major has kept busy discovering the intricacies of other species—embarking on two separate projects exploring the diversity (and beauty) of dung beetles and the biomechanics of cane toads.
In one project collaboration with Professor of Biology Betsey Dyer, Biagiotti conducted entomology research focusing on the diversity of dung beetles in the local area—specifically the Wheaton Woods at Wheaton College and the Great Meadow Hill Farm in Rehoboth, Mass.
The project required Biagiotti to collect live dung beetles from cow manure. She then mounted the beetles with insect pins and labeled the species and where they were found. Raised on an Idaho farm, she was well suited to the work. She previously had teamed up with a high school teacher on a carrion beetle project, and spent several years participating in a community 4-H club in which she raised and showed dairy heifers, beef cattle and sheep for the local county fair.
"Ever since I was a child, I have loved and been around animals," said Biagiotti, explaining her comfort with this work. "My father is a vet who, while he focused on small animals, would treat his client's pets at the house. My mother tends the farm that we live on and has raised cows, sheep, pigs, horses and chickens."
In addition to strong skills in the field, Biagiotti also excels in the lab. "Beetle identification can be difficult, but Hadley has excellent attention to detail and the patience for hours of microscopy," Dyer said.
Biagiotti's study of beetles sheds light on their diversity and aesthetic beauty. "The diversity of dung beetles in our area is greater than I initially thought, and far more interesting to look at than one would necessarily think. A lot of the beetles are stunning to look at, having iridescent color or bull-like horns," she said.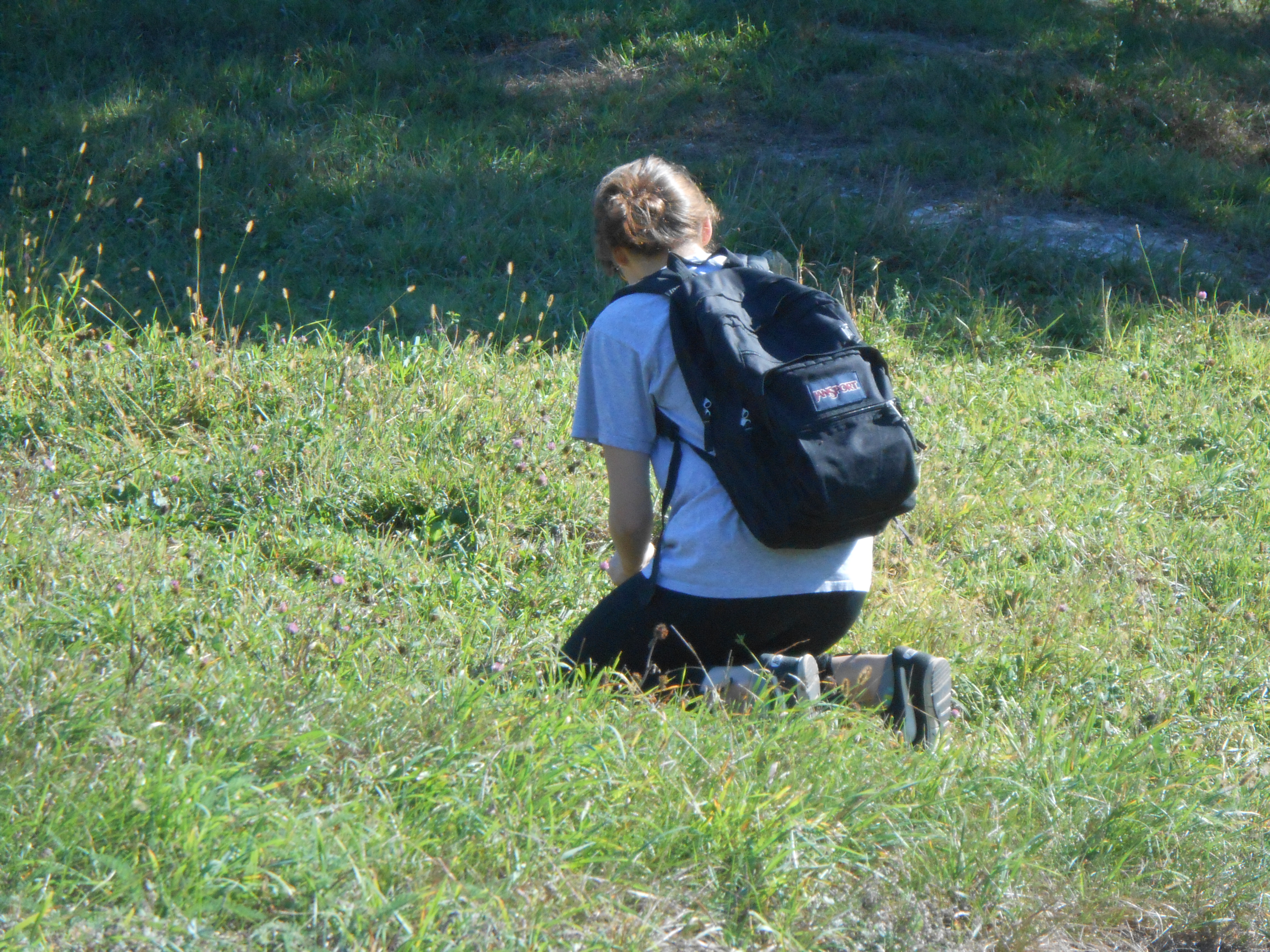 Biagiotti is working to arrange the beetles taxonomically, but with an artistic touch to highlight their beauty. She has collected around 160 beetles, representing 15 different species. "I discovered that I really have a passion for making insect collections and doing research on insects."
In her research on cane toads, Biagiotti spent time marveling at the shape and motion of the bones that allow them to be extraordinary long-distance hoppers and landers.
She collaborated with Professor of Biology Laura Ekstrom to learn more about how the bones are positioned during landing, which will ultimately lead to understanding how forces are absorbed. She analyzed digital videos and CT scans of toads (completed early using XROMM, or X-ray Reconstruction of Moving Morphology technology, at Brown University, a partner on this work) in Ekstrom's lab.
This work has implications in medicine. "This inside look at the movements of the skeletal system can be useful in finding out why certain people are more prevalent to different types of injuries, such as ACL injuries, based on how their bones are moving," Biagiotti said, noting that researchers also are beginning to look at the human skeleton and its movement in vitro.
Ekstrom describes Biagiotti as an incredibly focused and motivated student who is dedicated to science. "We hit a lot of roadblocks this summer, as you often do, and Hadley was able to work through our frustrating times and use that energy to problem-solve. Her ability to think on her own and critically analyze each problem we faced was essential to our success this summer," she said.
Both experiences solidified Biagiotti's desire to take her love of research to the next level: graduate school. "Because I was doing something that very few people have done, this has given me confidence that I will be able to efficiently handle new, difficult programs and experiments in the future," she said.
Biagiotti is ready for the challenge, Ekstrom said. "Her major advantage is that she will not be surprised by the true nature of science. We fell this summer, but Hadley never stayed down. She got up again each time and pressed forward with great determination. This is an essential skill for pursuing research graduate studies and beyond," she said.
Looking to the future, Biagiotti said her experience has strengthened her interest in pursuing a career in entomology or ecology.