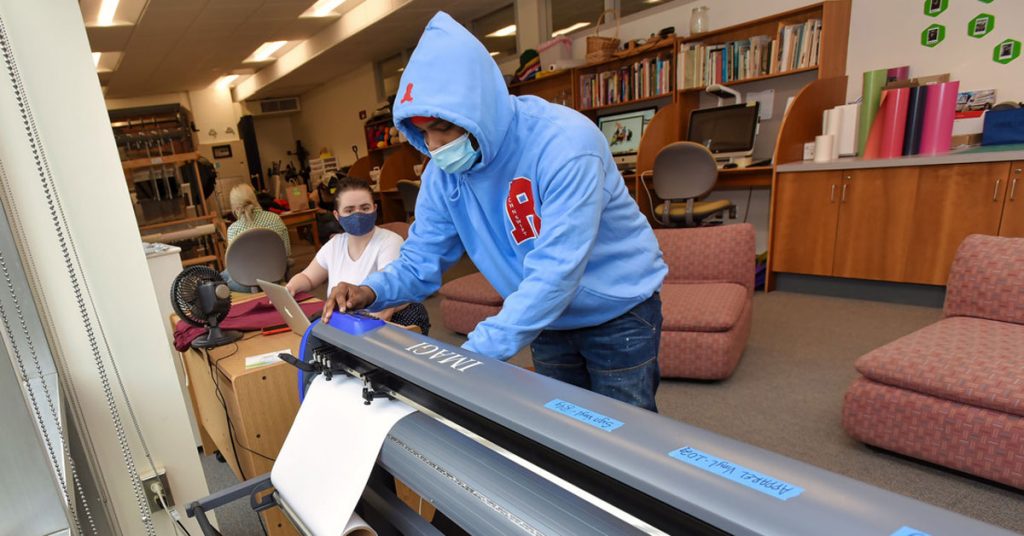 Students check out opportunities, meet with advisors, engage in fun activities
As part of the new Compass curriculum, the Mentored Academic Pathway (MAP) provides opportunities for students to make discoveries about the possibilities of their Wheaton journey, as well as about themselves. MAP Day, held during the fall and spring semesters, sets aside time for reflecting on and planning the Wheaton journey as well as life after college.
On Thursday, March 25, students had the opportunity to do that by engaging in 94 spring MAP DAY program offerings in person and online. The activities included academic exploration, planning and advising sessions, and fun happenings like grab-and-go pot painting, do-it-yourself vinyl apparel creation, a K-Pop themed Zumba session and an outdoor TRYBE performance. Students connected with faculty members and learned more about majors of interest during the academic fair and gathered information about honors and scholars programs, LEAPS, Semester in the City, innovation spaces, study abroad and other opportunities. The Filene Center for Academic Advising and Career Services sponsored a career fair for juniors and seniors. First-year students had the chance to learn about the Sophomore Experience. And, student-run organizations hosted more than 28 sessions, including a dance workshop, a collaborative creative writing session and chemistry demonstrations.
Photos by Keith Nordstrom