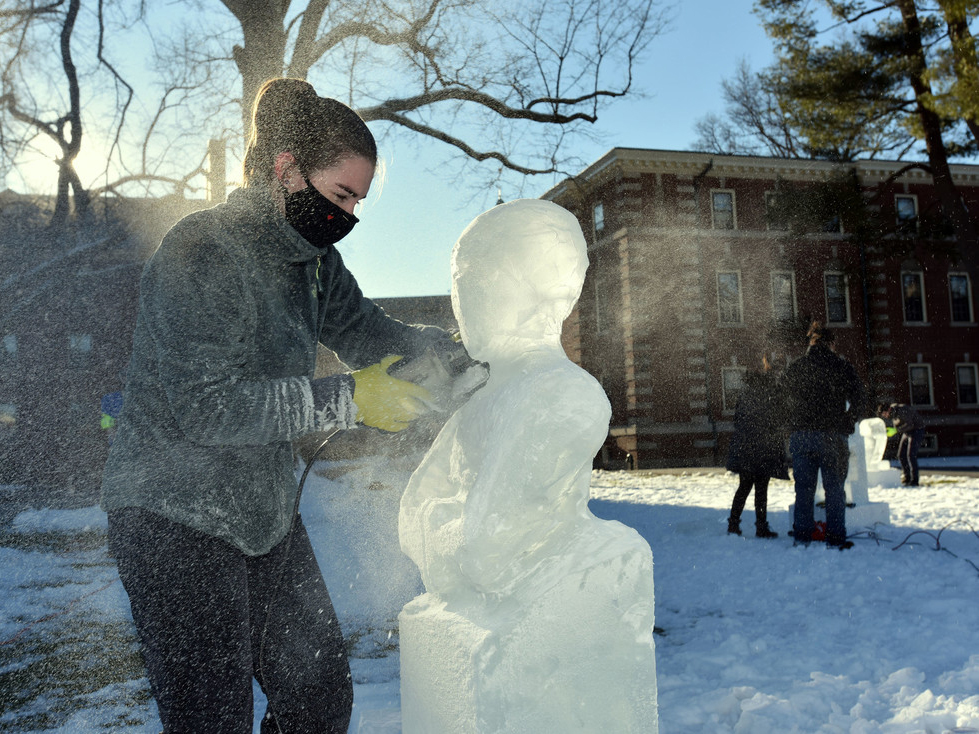 Ice sculpture display lights up campus
Students from Professor Kelly Goff's "Public Art" course used the many tools at their disposal—including hand saws, chisels and picks—to create beautiful sculptures from hunks of ice outside Wallace library on Sunday, February 21. The completed artworks were illuminated by various colored lights, creating a magical scene at dusk.
Wheaton College photographer Keith Nordstrom captured the students busy at work on their creations—and the light show that followed.