Maine news features Wheaton brothers helping to feed children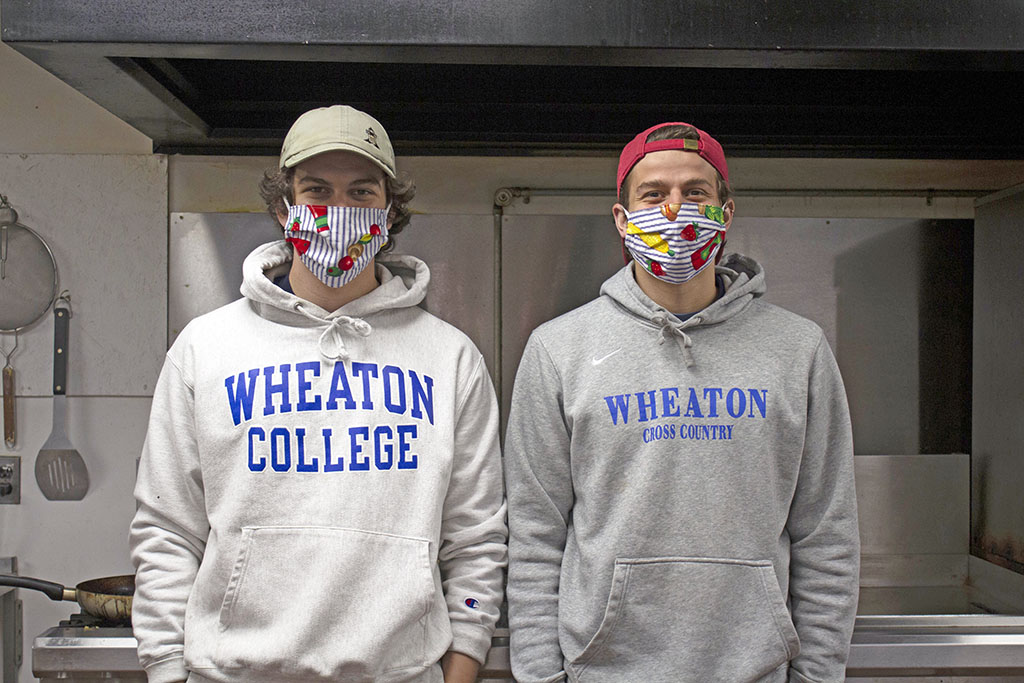 The coronavirus led schools to suspend in-person classes in mid-March, leaving many children without the meals they relied on during the day. Two Wheaton College brothers have been helping to fill that void with a food program run at their family's camp in Winthrop, Maine.
Instead of working as camp counselors offering summer fun, Ethan Thombs '22, a visual art major, and Luke Thombs '20, a business and management major, have been preparing meals and distributing them at Camp Mechuwana. Their father, Norman Thombs, has been the executive director of the camp for more than 30 years. Volunteers are feeding about 250 children per day, according to Ethan Thombs.
News Center Maine recently featured the two and other college students from the area who are volunteering while balancing their own remote-learning.
"It's nice to put your efforts into the community so that there's some good coming out of this," Luke Thombs told the writer.
On the Wheaton College blog, both brothers (members of the men's cross country and track and field teams) also have written about how this experience has underscored the lessons their parents imparted upon them as well as helped them define their life goals.
"Being able to do something like this during a time of uncertainty helps bring into perspective how lucky I am to go to a school like Wheaton College," Ethan Thombs wrote in his blog entry. "Through all the classes I have taken at Wheaton, along with all the experiences Wheaton has been able to provide me, I feel that I am better prepared to try and make a difference in those around me."