Love of Japan leads to JET opportunity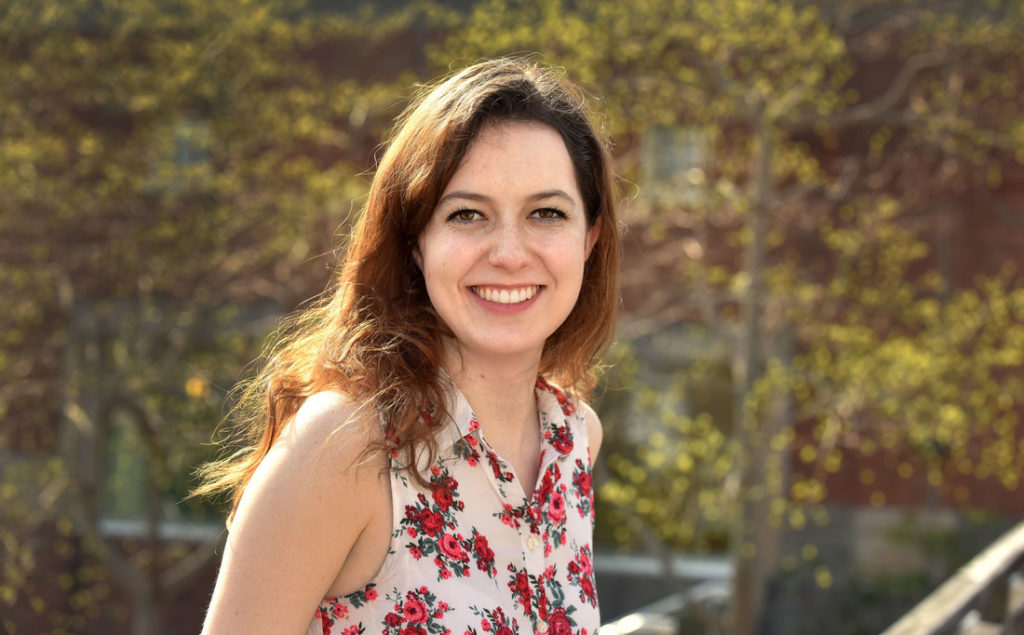 Business and management major excited to be teacher, ambassador
Jennifer Lonergan '18 has been fascinated by Japanese culture since she was a young child and read about Japan's Mount Fuji and wildlife in a nature book—an interest that was furthered later when she saw the Japanese animated fantasy "Spirited Away."
As a Wheaton student, she studied the Japanese language for four years and spent a semester at Waseda University in Tokyo. Now about to graduate, she is eager for what comes next, after winning a spot in the Japan Exchange and Teaching Program (JET). The cultural exchange program gives people from more than 40 countries around the world the chance to work in Japanese schools and government offices, connecting them to a unique network after their experience.
"I applied to the JET program because I wanted an intensive language and cultural immersion experience in Japan," Lonergan said. "As an international marketing-focused business and management major, I wanted to experience Japanese culture firsthand and get the opportunity to participate in a grassroots cultural exchange program."
Lonergan said she also was attracted by the idea of being an unofficial cultural ambassador for the United States.
"I find the act of teaching languages and sharing culture very important," she said. "I believe it helps reduce barriers between countries and people and prepares younger generations for an increasingly global world."
Lonergan will leave this summer for Japan and spend a minimum of one year as an assistant language teacher, with the opportunity to extend her program for up to five years. Afterward, she is interested in pursuing a graduate degree in international marketing.
"My dream job is to be a product localizer between the American and Japanese markets," Lonergan said. "I want to help remove cultural barriers between Japan and America and give future generations the experience of discovering other cultures via media and art."
Lonergan credits one of her Wheaton professors with encouraging her to pursue her interest in Japan.
"After my first year of Japanese my professor, Robin Tierney, talked to the class about what it was like to work and live in Japan, which inspired me further to study abroad there," she said. "Taking Japanese for four years and having such an encouraging and wonderful professor really helped me gain the confidence I needed to apply for this program. In addition, Wheaton's courses that promote diversity and globalization really helped me feel prepared for working in an international environment."