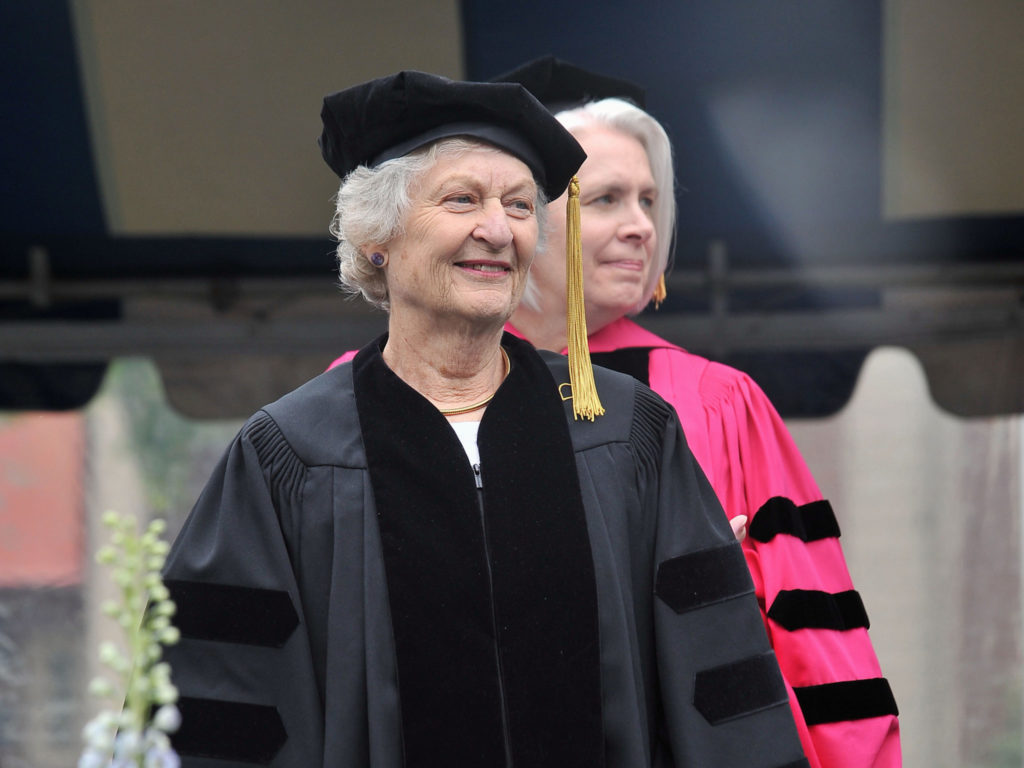 When someone is down on their luck, Hope Hamilton Pettegrew '61 is there to lend a helping hand.
Pettegrew—a Wheaton trustee emerita—advocates for people who are homeless as a longtime volunteer for the Monadnock Area Transitional Shelter (MATS), which provides housing for those in need in Peterborough, N.H.
Her dedication and service to the community as a volunteer for MATS, and other causes, was highlighted in a recent news story in the Monadnock Ledger-Transcript.
In addition to her two decades with MATS—during which she served 12 years on the board of directors and six as president—Pettegrew volunteers at Monadnock Community Hospital, All Saints' Church in Peterborough and Peterborough Players, a professional theater.
Pettegrew told the Monadnock Ledger-Transcript that her parents instilled in her the importance of volunteerism at a young age.
Homelessness is a worthwhile cause, especially because of the toll it can take on families, including children, she told the newspaper. At MATS, she said she has witnessed families bounce back after receiving help from the organization. Some families remain in touch with her, including a woman she describes as like a third daughter to her.
Pettegrew, who graduated from Wheaton with a bachelor's degree in music, received an honorary degree from the college in 2011. She has held many leadership roles, including president of the Alumni Association. Her daughters Caroline Pettegrew Anderson '87 and Ann Pettegrew Hoke '89 also graduated from Wheaton.
The alumna is the co-founder of Cobblestone, a history magazine for children. The publication, which focuses on true stories from the 1600s to today, was the Parents' Choice Gold Award Winner in 2019.