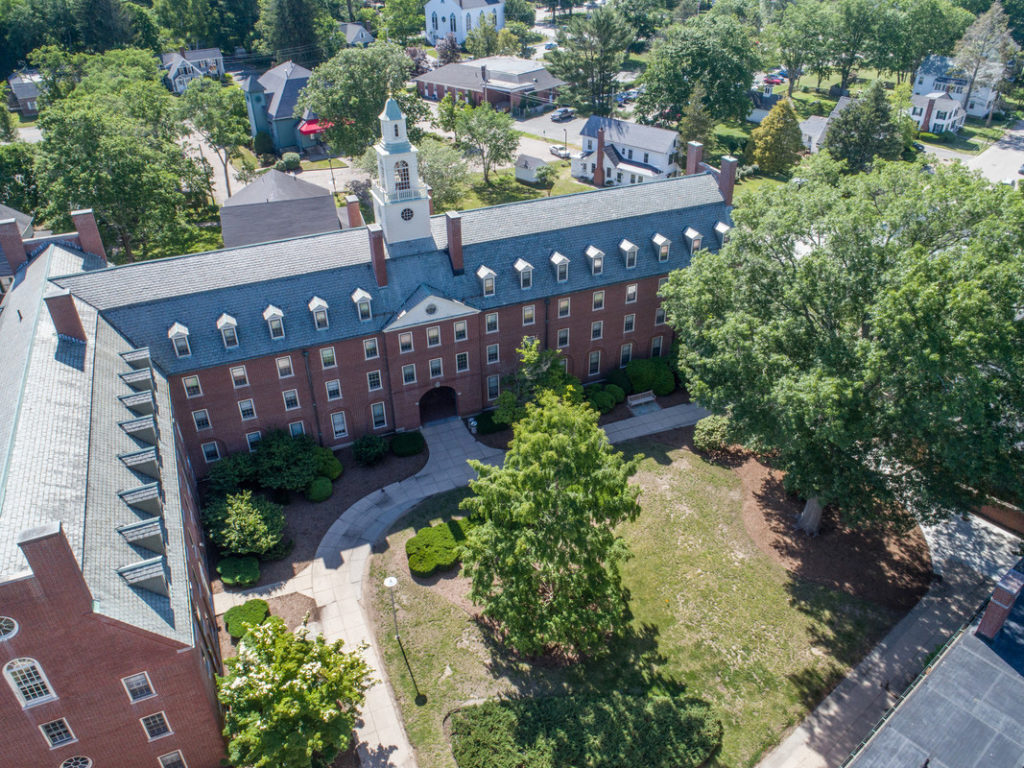 Wheaton's teacher accreditation program renewed through 2025
The Massachusetts Department of Elementary and Secondary Education renewed Wheaton's accreditation as a teacher preparation program—allowing students who major in education to earn an Initial Teaching License.
The state accreditation, which is valid through Aug. 31, 2025, involved a yearlong review that entailed the evaluation of various data, review of state records, on-site focus groups of key stakeholders, and interviews with Wheaton administrative leadership, according to Vicki Bartolini, professor and chair of the Education Department.
"I'm so very proud, as are all of my colleagues. We regularly get reports from employers saying that our graduates enter the teaching profession well-prepared," Bartolini said.
In 2014, Wheaton formally designated the college's programs in early childhood, elementary and secondary education, as majors. They had previously been minors only. Students majoring in education at Wheaton are required to pursue a second major as well, but they are free to choose from any of the liberal arts and sciences offered at the college.
With the renewed accreditation, Wheaton students will continued to be eligible to sit for the Massachusetts Tests for Educator Licensure (MTEL) exam and earn their initial license.
At Wheaton, students pursuing their license are required to spend their senior year in a classroom, including the spring semester when they teach under the guidance of a supervising teacher. They create and implement lesson plans, conduct assessments and meet with families. Also, they are regularly observed and evaluated and are required to compile e-portfolios providing evidence of their teaching competencies.
Students also are required to complete coursework that makes them eligible to teach English language learners.
Graduating seniors have readily moved into teaching or assistant teaching positions throughout the U.S. in public, charter and independent schools. Alumni regularly serve as supervising practitioners or mentors for student teachers, facilitate seminar sessions, and participate in focus groups, Bartolini said.
"This past spring, eight alumni spoke on a panel at an event for our student teachers. Four of these young alumni were already moving into leadership roles as new teacher mentors or had started graduate programs in educational leadership," Bartolini said.
Many education majors also have won scholarships to teach abroad; in 2017, three students received Fulbright teaching awards.
In recent years, students have majored in other subjects like psychology, anthropology, sociology, women's and gender studies, studio art, biology, math, English, history and modern foreign languages.
"Education reflects the best of both worlds as part of a double major: a professional license coupled with a liberal arts major," Bartolini said.