Liberal arts keeps health writer flexible
Jeremy Berger '06 lives and breathes a lifestyle of adventure and good health.
He has accomplished feats like the Ironman and ultra-marathon races, which require both physical and mental grit, and commits himself to a healthy diet.
It's no surprise Berger has found his professional niche at a company focused on health and longevity: Elysium Health in New York City.
"While I was reading about new research on the science of aging, I came across Elysium and met with the founders to get a sense of what they were doing. Once I met them, I was excited about their vision and the mission of the company—and knew I wanted to work there," he said.
Elysium Health, a startup co-founded by an MIT biologist and advised by seven Nobel Prize winners, sells products that promote healthy aging. In December 2016, the company received an investment of $20 million for its science-based products.
Berger joined Elysium in October 2016 as its head of content. "My job is to help communicate our mission, research initiatives and the science behind our product—and future products—to the outside world," he said.
Since graduating from Wheaton with a bachelor's degree in economics (and minor in German), Berger has built a career by following his passions, thanks to the breadth of his Wheaton education.
His love of German (ignited by Assistant Professor of German Eric Denton) led him to pursue a Fulbright Scholarship in Berlin. Berger taught English at the high school-level and took courses at Humboldt Universität zu Berlin. "It was an amazing year," he said.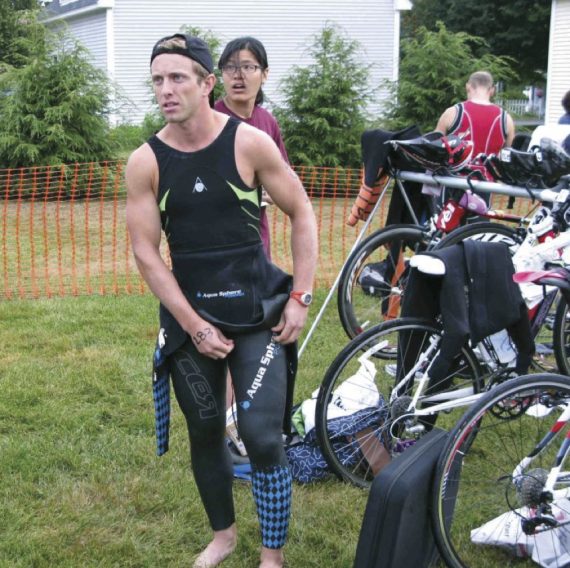 After teaching in Germany, he moved back to the United States and landed a position as a senior account executive at Kaplow Communications, where he stayed for several years.
"When somebody quit, I was put on an account for a makeup brand marketed to teen and 20-something women and it was just totally incongruent. Around the same time, I had a meeting with an editor and used it to pitch myself as a writer," he said.
Berger quit his position at Kaplow, built up his portfolio as a freelance writer, and eventually moved into a position at Gear Patrol, a men's lifestyle magazine.
Berger began as a special projects editor but soon worked his way up to senior editor.
"I was one of the early employees at Gear Patrol. It was such a cool job. We went from a fairly small website to an influential publication with a beautiful print magazine in stores all over the world," he said.
The editorial content of Gear Patrol caught the attention of the wider publishing industry. The publication received a Webby Award (honoring "the best of the Internet") and earned recognition for editorial excellence and best new magazine at min's Magazine Media Awards in New York City in 2015.
Through it all, a liberal arts degree has helped Berger stay flexible and nimble in his professional life.
"I was always motivated and enjoyed researching, writing and debating a variety of subject matter—but I didn't have a specific career in mind. Those fundamental skills have served me well in all the jobs I've had," he said.
Also, the economic climate and job market in places like New York suit people who are flexible, he said. "If you can write well, present well and comprehend a diverse set of subject matter—that's a great place to start from. Plus, who wants the same job forever? You expect to move around and bring what you've learned to another discipline. That's the essence of liberal arts."