Lesley Stahl '63 honored for excellence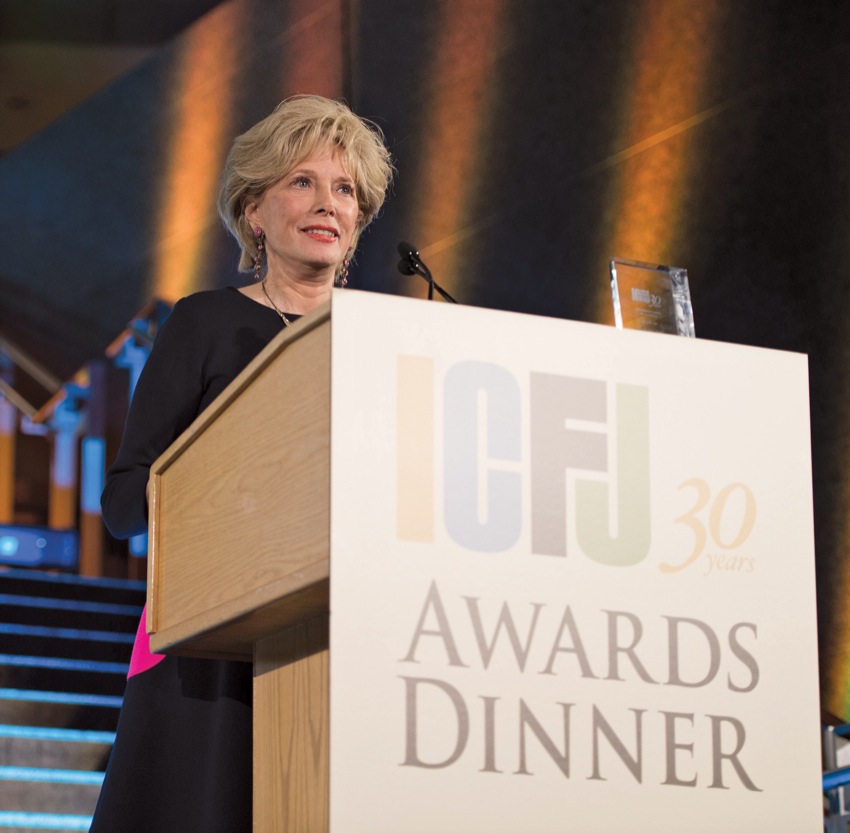 In November 2014, 60 Minutes correspondent Lesley Stahl '63 was honored for her decades of distinguished reporting with the International Center for Journalists' (ICFJ) Founders Award for Excellence in Journalism. The Founders Award is given to those who "demonstrate a longtime commitment to the highest standards of the journalism profession," according to the ICFJ website. Past recipients include Tom Brokaw, Christiane Amanpour and Bob Schieffer.
Stahl has repeatedly shaped the national—and international—debate through groundbreaking work as a CBS White House correspondent, Face the Nation moderator, 48 Hours host, and now as a mainstay on 60 Minutes, ICFJ president Joyce Barnathan said in a press release.
Stahl, who studied history at Wheaton, began her television broadcasting career as a producer and on-air reporter at Boston's WHDH-TV. She was hired at CBS News in 1972, became a correspondent in 1974, and was NBC's White House correspondent under three presidencies. In 2000, she published a memoir, Reporting Live, detailing her journalism career. Stahl spoke at Wheaton's 1979 and 1989 Commencement ceremonies and was awarded an honorary degree in 1979.
Photo © Alexander Morozov