Associate professor and coordinator of business and management
Bachelor's degree in math from Colgate University
Master's degree in statistics from the University of Vermont
M.B.A. from the University of Connecticut
Ph.D. in organizational behavior from Baruch College, City University of New York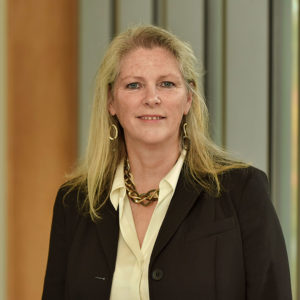 My previous job: Associate professor of management, Sacred Heart University, Fairfield, Conn.
Why I became an educator: "I wanted to give back. Being an educator is a great way to help students grow intellectually, socially and emotionally. It is personally very fulfilling to see the amazing transformation our students take from their first year to graduation. I now recognize that I learn as much from students as they learn from me."
What led me to my field: "I have always been interested in the psychology of employees in organizations. I had been in marketing building databases, but when I went back for my Ph.D., I wanted to pursue an area where I could help people perhaps live better within their organizations/jobs."
My current research focus: "I'm researching how different human resources practices impact employee outcomes. One of the big projects I am currently working on is a meta-analysis that looks at the impact our social media profiles have on hiring decisions. I also research how to promote ethical decision-making in organizations."
Why I chose Wheaton: "I wanted to be in a liberal arts environment where students are encouraged to take an interdisciplinary course of studies. At Wheaton, business is not siloed in a big business school. Instead we collaborate with our colleagues in other departments to deliver an interdisciplinary business major."
Most important lesson I learned in college: "Be prepared and do your homework. Just being smart only gets you so far. Hard work and being as prepared as possible gets you that much further."
What I want every student to learn: "Take chances. We have trained our students well to follow directions. But what if there were no directions? Now what would you do?"
What few people know about me: "I almost flunked out of college my junior year. I was a math major and was taking theory courses and I just could not get it. (I am a very applied kind of person.) I managed to squeak past with a D- in an honors theory course. But it taught me a great lesson: You can't be successful all the time. So figure out how to recover when you are not."
Return to main story and read about other new tenure-track faculty.