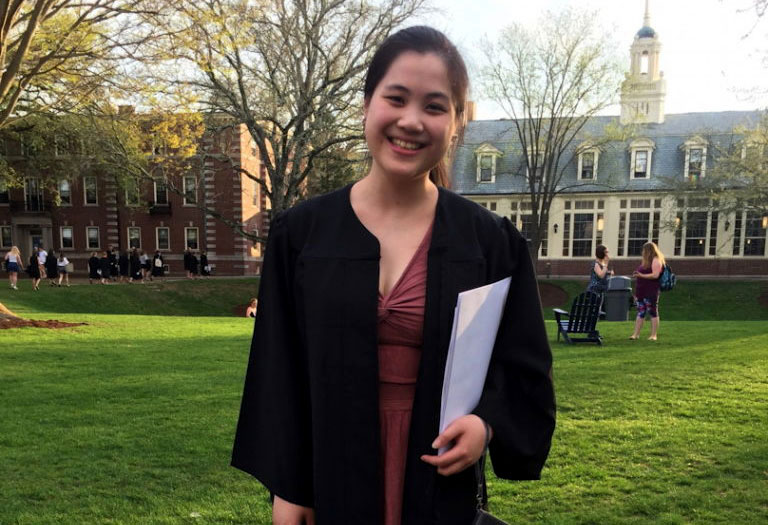 Eryn Hoang '18 selected for TAPIF teaching position in northern France
When she signed up to take French in high school, Eryn Hoang '18 didn't know where the language would take her.
Now a Wheaton graduate, with a double major in English and French studies, Hoang has been selected for the Teaching Assistant Program in France (TAPIF), to spend the next year leading English classes at a lycée (secondary school) in northern France.
Managed by the French Embassy in the United States, TAPIF provides an opportunity for recent graduates and young educators to gain international teaching experience and first-hand knowledge of French language and culture, while strengthening the foreign language instruction in French schools.
Hoang was drawn to the program, in part, because she enjoyed studying in Paris her junior year at Wheaton.
"My experience in Paris two years ago has, of course, made me all the more eager to seek out opportunities to go back to France and explore other parts of the country, but this is not the only reason why I applied to TAPIF. By teaching English to non-native speakers and engaging in cultural exchange, I want to play a part, no matter how large or small, in the ongoing learning journey of my students," she said.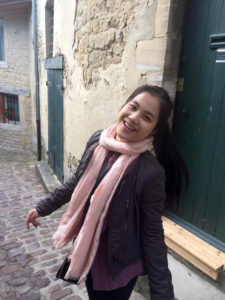 The Sharon, Mass., resident will work with students at several secondary schools in northern France, creating and conducting lesson plans that focus on improving their English reading, writing, listening and speaking skills. Hoang said she hopes her lessons will go beyond the basics of language, however.
"I hope to create safe spaces for sharing cultures, languages and stories that would help us see the world in a different light and better understand ourselves, others and our surroundings, allowing us to develop a deeper understanding of and greater appreciation for one another," she said.
At Wheaton, Hoang received the 2018 Littlefield-Mandell Prize in French Studies and was active on the Wheaton Wire student newspaper and with the Asian Student Association. In addition to her semester in Paris, Hoang immersed herself in a number of experiential learning opportunities, including internships with Society19 in Woburn, Mass.; Folio Literary Management and the French Institute Alliance Française in New York City; and Strategis in Stoughton, Mass.
This summer, she is interning with the David R. Godine publishing house in Boston, before heading to France later this year.
Hoang said she is interested in pursuing a graduate degree in English and working as an editor at a publishing company or in another job that combines her background in both English and French. She's also interested in traveling to other parts of the world.
"I don't know what lies ahead, so I'm trying to be as flexible as possible and remain open to any new opportunity I encounter," she said. "For now, I'm looking forward to meeting new people, seeing a part of France I've yet to visit, and making a positive, lasting impact on the students I'll have the pleasure of working with through TAPIF." 
Pictured at top: Eryn Hoang at the 2018 Honors Convocation. Above right: On a trip to Normandy while studying abroad in France.