Keeping small fishing fleets afloat
Shelley Edmundson '03 leads effort to support Martha's Vineyard fishermen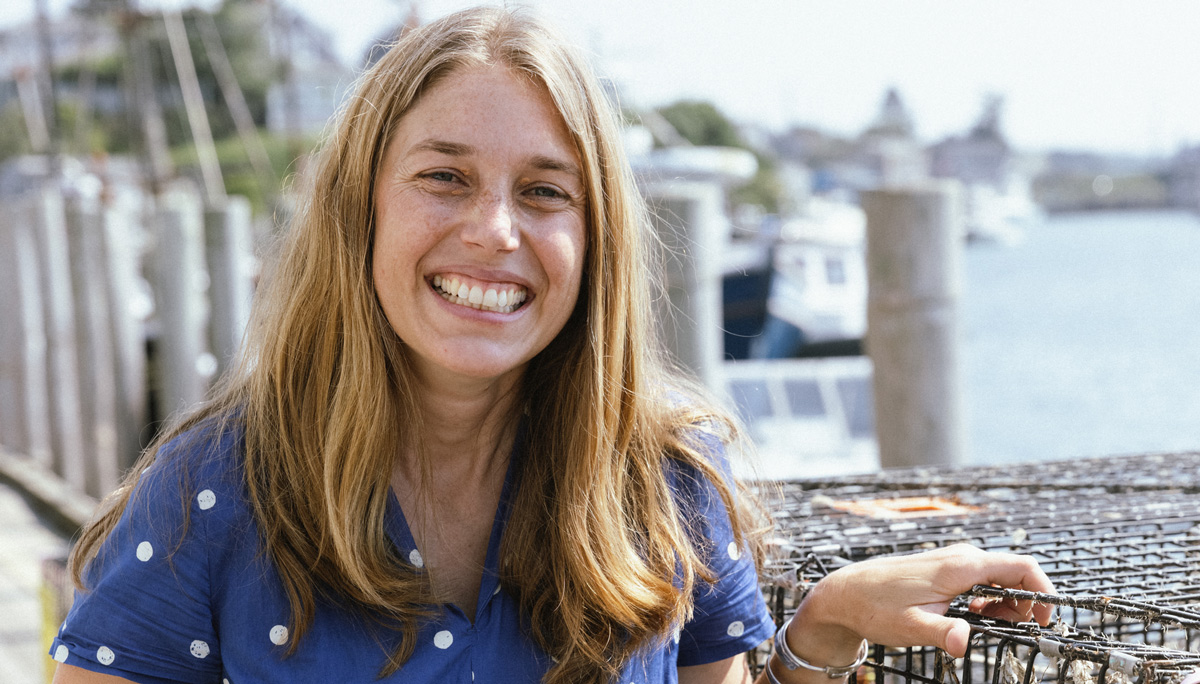 Shelley Edmundson '03 is on a mission to preserve Martha's Vineyard's distinctive fishing heritage—and safeguard its future.
A variety of factors, including high prices of fishing permits and restrictive quotas, threaten the viability of small-boat fishing fleets on the island. In 2011, Edmundson helped establish the Martha's Vineyard Fishermen's Preservation Trust to protect fishing as a way of life for generations to come.
"A group of us were concerned about losing our local commercial fishermen, working waterfronts, local seafood access—the very culture that has defined our small, working harbors for centuries," said Edmundson, who majored in biology at Wheaton.
In the beginning, the organization researched ideas and solicited feedback from local fishermen. In 2016, Edmundson joined as executive director to act on these ideas, including leasing sea scallop quotas to fishermen at subsidized rates, securing valuable fishing permits and selling them over time, and creating loan programs. More recently, as the COVID-19 pandemic impacted the economy and access to food, the organization piloted the Community Seafood Program to donate fresh sea scallops to local food insecurity organizations.
"The success of the pilot program allowed us to receive additional grants to purchase more seafood and process it into meals—including black sea bass and scup stew and chowder, lobster mac and cheese and other meals," she said. To date, the trust has distributed more than 300,000 meals and plans to continue to provide high-quality protein meals.
The trust also established the Martha's Vineyard Seafood Collaborative at the end of 2020, when a major local wholesale seafood market decided to permanently shut its doors. The organization launched a successful $500,000 capital investment fundraising campaign that allowed for the reopening of the wholesale service as a nonprofit.
Edmundson's favorite part of the job is talking with members of the fishing community about concerns, ideas and what they are observing on the water. "I enjoy being a part of our projects that help keep valuable fishing permits in the community—in the hands of local fishermen, working on ways to fish more sustainably, and collecting data to understand species behavior or trends—and I love any chance to get out on the water," she said.
John Keene, president of the board of the Martha's Vineyard Fishermen's Preservation Trust, describes Edmundson as a kind and gracious professional who is highly respected in the community.
"She is the perfect person to do what she does. She is very empathetic but also can have a thick skin if she needs to," he said.
Edmundson's work on the Community Seafood Program was particularly noteworthy, as she managed a complicated grant process while connecting with a facility in Boston to process local seafood for healthy meals, Keene said.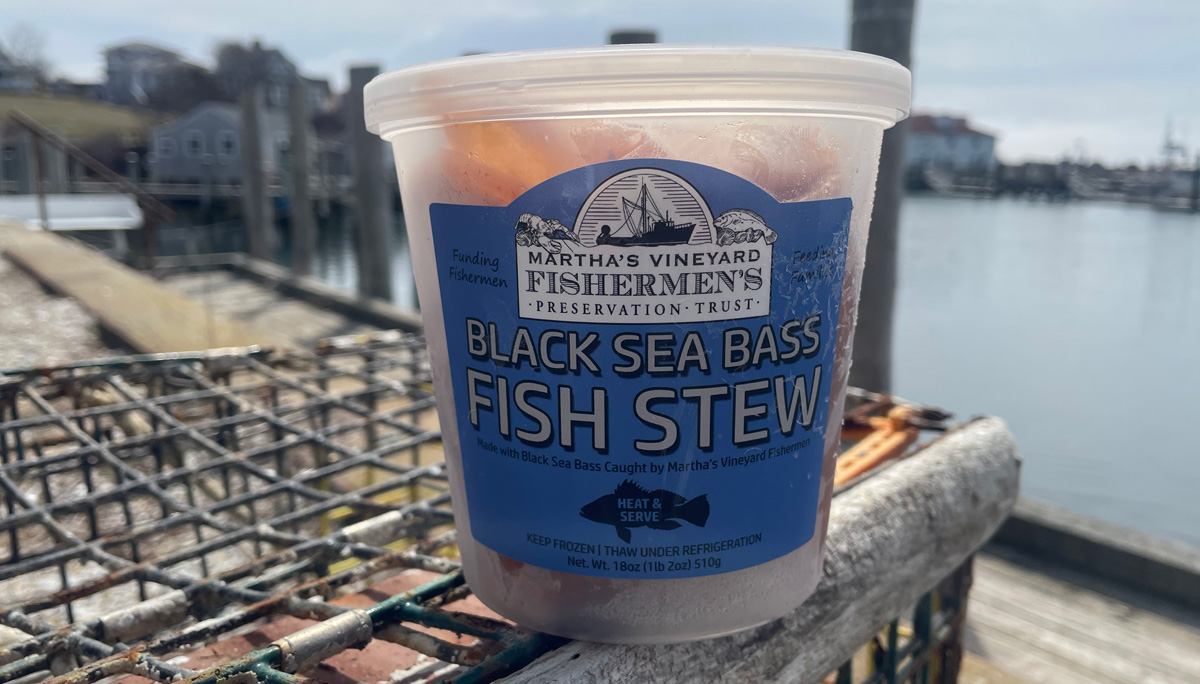 She has an ability to talk about the fishing industry from multiple lenses—whether environmental, economic or sociological—and gain support from fishermen for her ideas, he noted.
The project ended up enabling fishermen to work later in the season, allowing them to earn more and gain a better price for their seafood, thanks to the grant. She also is key to the organization's successful fundraising efforts, Keene said.
"She is really good at articulating why fishing is a good, viable source of protein while also understanding the science and the importance of how to combat overfishing," he said.
Edmundson, who originally is from Florida, said her interest in the natural world stems from her many opportunities to explore different habitats at a young age.
"From the wetlands and prairies to the mangroves and beaches, each place had its own unique world to understand. As a family, we would spend time hiking on trails, camping or visiting my grandparents on the Gulf Coast," she said.
As a child, she visited her mother's family on Martha's Vineyard and felt a connection to its rich natural beauty.
Her interest in the environment spurred her to major in biology at Wheaton, where she enjoyed a well-rounded liberal arts education, she said.
Professor of Biology John Kricher's ornithology course was her favorite. "I loved learning about bird behavior, identification and the skill of finding and correctly identifying birds in the field. On lab days we traveled to different habitats throughout the state to look for birds—Mount Auburn Cemetery, Plum Island, or even just to the Norton Reservoir. We always saw new species, had fun and learned a lot."
After earning her master's degree, she volunteered for a fishermen's organization on Martha's Vineyard and conducted research on the biology of channeled whelk. Her research resulted in a Martha's Vineyard Vision Fellowship, which allowed her to continue her research and eventually earn her Ph.D. at the University of New Hampshire. As part of her dissertation, she tagged more than 14,000 whelks to better understand their growth rates, movements and behavior.
Her expertise and local connections with the fishing industry not only led to her appointment as head of the Martha's Vineyard Fishermen's Preservation Trust, but resulted in her October 2020 appointment to the Marine Fisheries Advisory Commission, which represents recreational and commercial fishing interests from various parts of the Massachusetts coast. She is the first person from Martha's Vineyard to serve on the nine-member commission in at least 40 years.
"The experience has been very informative on the extensive processes, councils in and out of state, committees, and staff needed to carefully manage our fisheries," she said. "Lately, the commission has been forced to make difficult decisions that balance the need to reduce right whale risks and the need to keep fishermen fishing. It has been complicated, but I hope that my involvement can be helpful to not only fishermen on Martha's Vineyard, but to others across the state."