Junior answers the call at women's nonprofit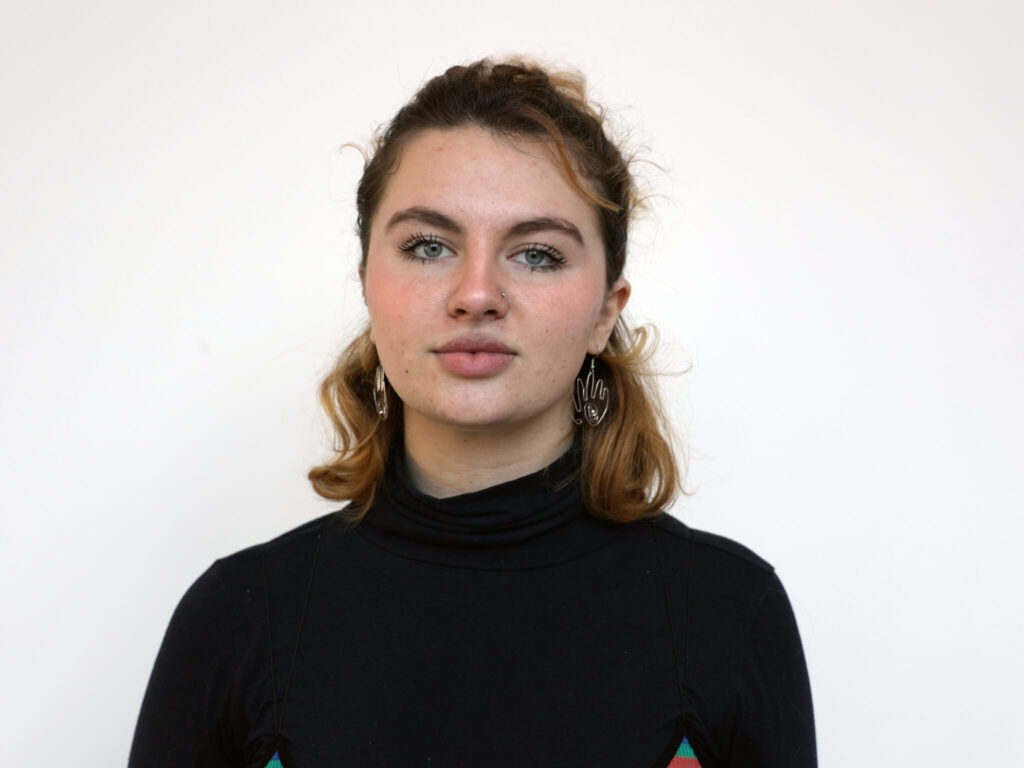 Emily Gray '22 gained experience fundraising, developing digital communications and answering calls on an emergency hotline during her internship at the Sojourner House, a Rhode Island-based organization dedicated to helping women overcome domestic violence and homelessness.
"My interest in Sojourner House was informed by my previous volunteer experiences with homeless shelters—specifically with Crossroads Women's Shelter in Providence, where I wrote curriculum and taught art classes to a group of women for six weeks, which culminated in an art show," said Gray, who is double majoring in English and history of art. "From these experiences, I gleaned a particular need that I wanted to focus more on: homelessness and its relation to domestic violence and human trafficking, which is exactly what Sojourner House addresses."
The internship, which was remote, allowed for a more flexible structure, thus Gray was able to tailor the opportunity to her interests. She opted to focus on grant writing, social media content creation for fundraising and blogging.
In addition, she helped brainstorm content ideas for fundraising, participated in a thank-a-thon for donors, and collaborated with the director of the Sojourner's Expressive Arts program for children who have witnessed domestic violence—an area of particular interest to the junior.
"Since my experience teaching art classes at Crossroads in high school, I have wanted to continue being part of healing community arts," she said.
Gray also was trained in managing the Sojourner House 24/7 hotline, for which she worked a few shifts. Women facing domestic abuse need help more than ever, especially due to COVID-19, she said.
"Sojourner House has seen an astounding influx of clients and calls for help during the pandemic as victims were forced to quarantine with their abusers. This meant that Sojourner House was much busier than they normally are during the summer. I am grateful I was able to help out during this time," she said.
Gray is continuing her internship into this fall, assisting the Expressive Arts program as well as researching on behalf of Sojourner's grant writing department.
Emily Gray is the co-president of Art Haus; the design director for Wheaton's WCCS radio station; and an editor for Wheaton's ARTHive Revue and Babe Lincoln magazine.
>> See more summer 2020 internships