Jon Huss '98 debuts album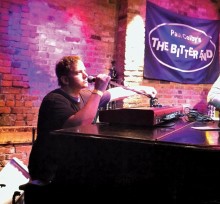 When Jon Huss '98 first arrived at Wheaton, he was a shy person. That changed during his freshman year once he found an outlet for his passion for music after attending a party at a house on campus.
The party was on the first floor, but Huss, who plays the guitar, drums and keyboard, was drawn to the sounds of a jam session going on down in the basement. So, he went to take a look.
"I watched and listened for a few minutes and realized they were mostly playing covers of classic rock bands like Led Zeppelin, the Who, the Grateful Dead and Rush, which is the music I and many musicians of that time had spent hours on end learning and practicing as teenagers," he said.
When one of the seniors at the party invited Huss to join in on the drums, he was happy to oblige.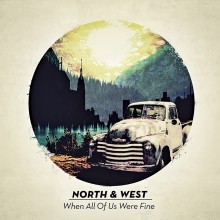 That experience sparked his four-year-long association with the Wheaton music scene in which he formed bands with students and performed gigs around campus, including at the Loft and during spring break weekend. The journey also has led to his first album, "When All of Us Were Fine," which he recorded with Frank Palmeri as the duo called North & West, and released in April.
The electronic folk album of original songs written by Huss and Palmeri is meant to convey a great sense of hope, noted Huss, who lives and works as a musician in New York City. "We wanted to convey the feeling that life is all about setbacks and comebacks. And, at the risk of cliché, it's a call for us all to rise above whatever we let get in the way."
North & West worked with Oscar-winning engineer and producer Robert Smith on the album and several Wheaton alums are featured. Tiffany Thompson Kostopoulos '97 sang and Alexander Kostopoulos '00 played saxophone on "Big World," one of the tracks. Eric Gitelson '00 also helped with production.
---
"When All of Us Were Fine" is available on iTunes, Spotify, Pandora, GooglePlay and at Amazon.com.